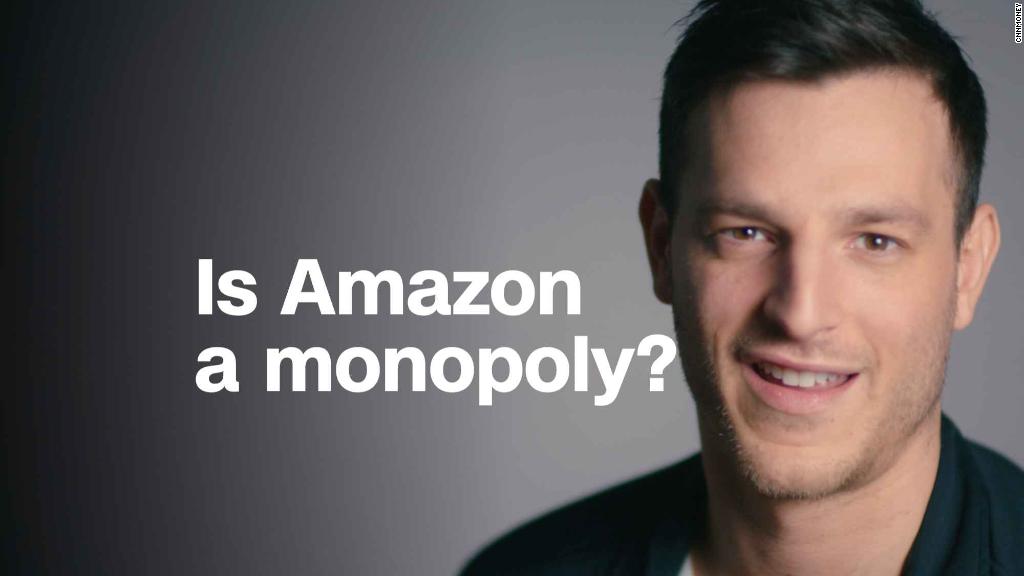 Amazon is unstoppable.
Amazon (AMZN) said Thursday it made $1.6 billion in profit during the first three months of 2018, more than double the same period a year earlier, even as it invests in costly fulfillment centers and original programming.
The estimate among analysts was that Amazon's profit would shrink from the prior year.
The surprise surge in profit was driven by Amazon's cloud computing business, Amazon Web Services, and a fast-growing advertising division that is now a multi-billion dollar business.
On a conference call with analysts Thursday, Amazon CFO Brian Olsavsky announced plans to help offset the rising costs of investments like original programming by raising the price of Amazon Prime.
The price of the subscription offering will go from $99 to $119 per year starting next month.
Amazon is raising the price of Prime to $119
"We continue to increase the value of Prime," Amazon CFO Brian Olsavsky said on the call. But the company is seeing "rises in cost" for providing Prime services, which include shipping perks and video streaming.
Shares of Amazon jumped more than 7% in after hours trading Thursday following the earnings results.
Amazon's sales for the quarter hit $51 billion, up 43% year over year, fueled in part by the cloud. Amazon Web Services saw sales jump nearly 50%, reaching $5.4 billion.
Amazon and Jeff Bezos are on top of the world
The company has been on a roll this year. Amazon has hit new milestones for its stock price, paying subscribers, cloud computing sales and even profit -- something which once seemed unthinkable for the company.
Last quarter, Amazon topped $1 billion in profit for the first time in its history, adding to a long and impressive profit streak that has caused investors to swoon.
Amazon CEO Jeff Bezos revealed in a shareholder letter last week that there are now more than 100 million subscribers for Prime, an annual membership program that offers shipping perks and video streaming.
Amazon Web Services, the company's cloud computing business, now has a $20 billion annual revenue run rate, Bezos wrote in the same letter.
And Amazon continues to take bold, if somewhat controversial, steps to innovate in retail. It recently opened a convenience store without checkout lines and launched a new service that delivers packages to the trunks of cars for free.