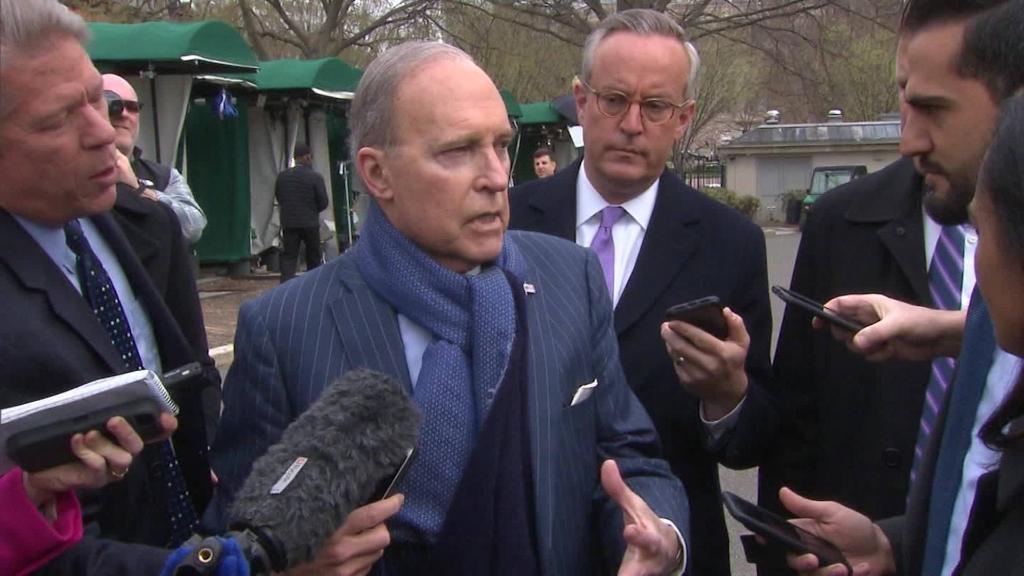 German Chancellor Angela Merkel is making one final attempt to convince President Donald Trump to exempt the European Union from new US tariffs.
The leader of Europe's largest economy will lobby Trump for a reprieve during a brief working stop at the White House on Friday. The same appeal was made earlier this week by French President Emmanuel Macron, who failed to secure concessions on trade during a high profile visit and state dinner.
Observers say there is little chance of a breakthrough before tariffs on steel and aluminum imports from the EU take effect on May 1. After announcing the tariffs in early March, the United States granted a number of temporary exemptions, including to the European Union.
Unless the exemption is extended, or made permanent, the tariffs could spark a new trade fight between Europe and America, hurting business, the economy and jobs.
"We continue to be in constant contact with the US administration," a spokesperson for the European Commission said this week. "We expect a permanent and unconditional exemption from the US tariffs."
If it doesn't get want it wants, the European Union stands ready to retaliate. It has already published a list of hundreds of American products that it could target if Trump moves forward with the tariffs. The list runs to 10 pages and includes US cigarettes, sweetcorn, ovens, sailboats, lipstick and stainless steel sinks.
The response from Europe could come within days.
"Our expectation remains to be exempted, but we are ready if necessary," said the Commission spokesperson.
US exports worth €6.4 billion ($7.8 billion) are in the firing line. That's roughly equal to the value of steel and aluminum shipped each year from the European Union to the United States.
The worry is that the spat won't stop there. Trump has threatened to respond to any new EU trade barriers with a tax on vehicles made by European carmakers.
Related: China 'welcomes' Mnuchin's offer to hold trade talks in Beijing
A personal appeal from Merkel, a veteran politician with more than a decade of experience on the world stage, is now seen as Europe's best chance to win a reprieve. But most analysts expect Trump to be unmoved.
"Trump has shown little inclination to change his mind on major campaign promises, especially on national security and trade," Jörn Fleck, associate director in the Atlantic Council's Future Europe Initiative, wrote on Thursday.
The American president has long been critical of Germany when it comes to trade, especially where it concerns the trade deficit with its ally.
"We have a MASSIVE trade deficit with Germany, plus they pay FAR LESS than they should on NATO & military," Trump tweeted last year. "Very bad for U.S. This will change."