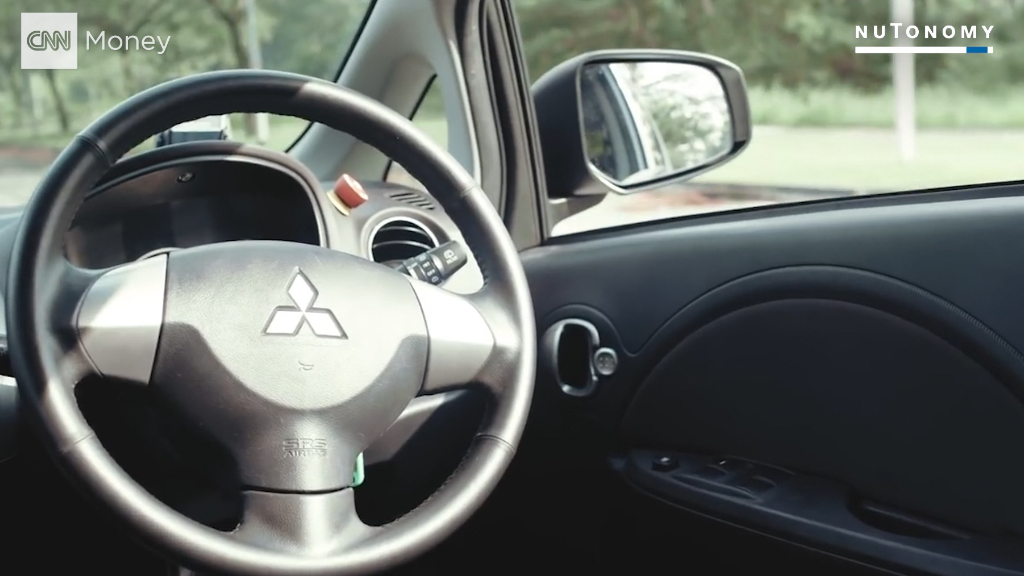 Grab made headlines last month when it announced it was buying Uber's business in Southeast Asia, driving the ride-hailing giant out of several fast-growing markets such as Indonesia and Thailand.
The Singapore-based startup is already moving on from that victory and plans to get even bigger.
Grab President Ming Maa sees the company's tens of millions of customers as a captive audience to which it can sell more services, such as delivering food and packages and digital payments.
"The more that our consumers use ride-sharing, the more they use food delivery," Maa told CNNMoney.
"The driver — now he's delivering passengers, he's delivering food, he's delivering packages with last-mile logistics. He's earning more — and the more he earns, the more he's able to use our payment system to consume," he added.
Grab isn't alone in this philosophy. Ride-hailing firms around the world have increasingly expanded into similar lines of business, with Uber's food delivery platform Uber Eats now available in over 150 cities, and India's Ola and Indonesia's Go-Jek also offering digital payment services.
Related: Why Uber Eats and GrubHub partnerships are risky for restaurants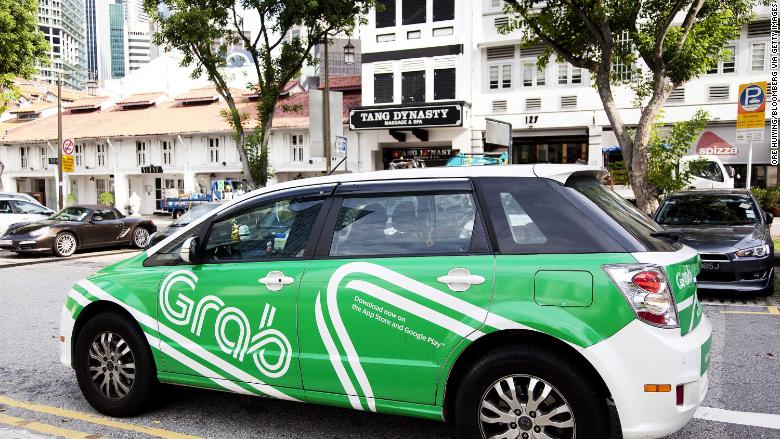 Grab rolled out its mobile wallet system, GrabPay, last year. It lets users book rides on the app, transfer money to friends and make purchases in restaurants and stores.
In an effort to keep users in its orbit, Grab encourages them to rack up loyalty points, which can be used toward paying for rides and other purchases. The company says it's aiming to have more than a million merchants using GrabPay across all the major Southeast Asian economies by the end of the year.
"It is all about creating the most relevant commerce opportunity in this region," said Maa. "If in five to 10 years, we are the largest enabler of commerce, I think we're doing a good thing for consumers."
But it's likely to face tough competition. Huge Chinese tech companies Tencent (TCEHY) and Alibaba (BABA) affiliate Ant Financial have announced plans to expand their WeChat and Alipay payments services in Southeast Asia.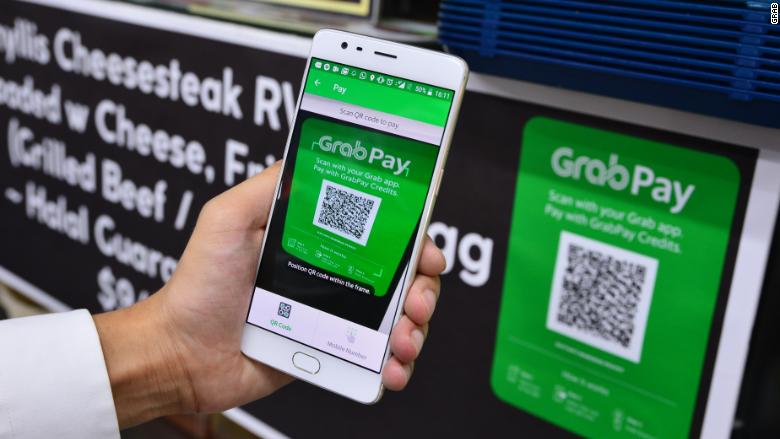 "There is no dominant mobile payment player in Southeast Asia right now," said Xiaofeng Wang, a Singapore-based analyst at research firm Forrester.
With its big customer base in the region, Grab is in a strong position, she said, adding that Tencent and Ant Financial will have to obtain licenses for each country and start from scratch.
Mobile payments have been slow to catch on in places like Singapore compared to countries like China, where WeChat Pay and Alipay are ubiquitous, Wang noted. That only adds to the challenge for providers coaxing consumers away from cash and credit cards, she said.
Related: Uber quits 8 countries in Southeast Asia, selling out to rival Grab
Grab, founded in 2012 by Malaysian entrepreneurs Anthony Tan and Tan Hooi Ling, now operates in nearly 200 cities across eight countries. It was last valued at $6 billion after its largest round of funding from Japan's SoftBank (SFTBF) and Chinese ride-hailing giant Didi Chuxing, according to CB Insights.
Unlike Uber, Grab doesn't have global ambitions. Maa said the company remains focused on Southeast Asia, with no current plans to expand outside the region.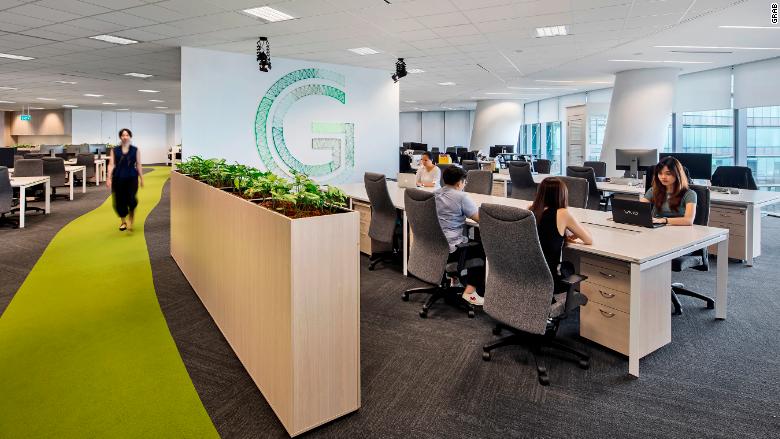 Related: India will be Uber's last stand in Asia
It also still has work to do to finish swallowing up Uber's operations. Authorities in Singapore, Malaysia and the Philippines have all said they will investigate whether the deal violates competition rules.
Maa said Grab would be willing to make concessions, if needed. The company is already working with regulators on ways to address concerns about competition and consumer protection.
And even though Grab managed to win its battle with industry heavyweight Uber, it still faces local rivals such as Go-Jek in Indonesia. And more may be coming.
"For any market, it's impossible there will just be one player," said Wang, the Forrester analyst. "There will be new players coming up."