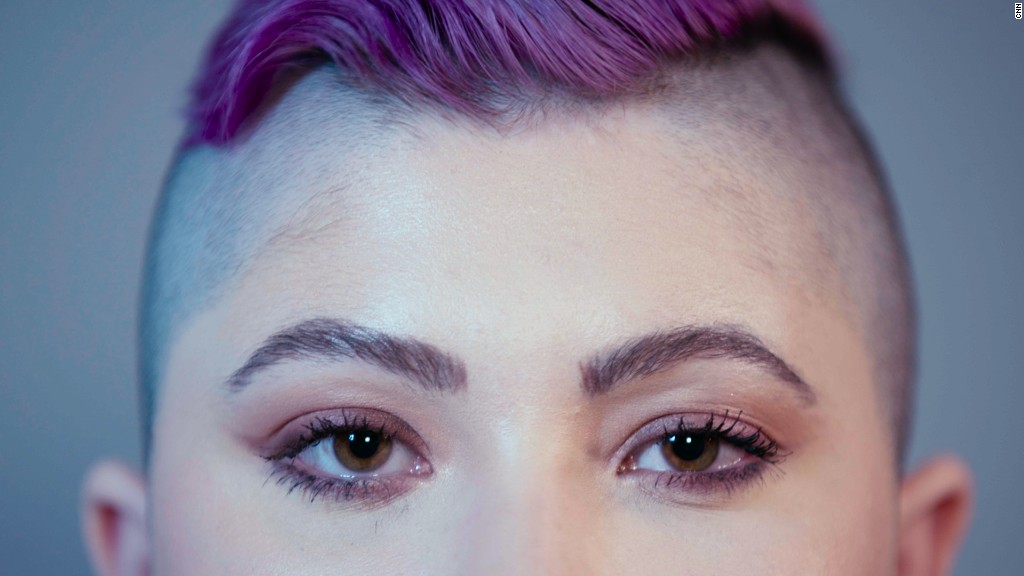 A film centering on the devastating effect of online harassment against women premiered at the Tribeca Film Festival this week.
Called "Netizens," the documentary examines the day-to-day impact various forms of online abuse, ranging from online mob harassment to "revenge porn," have on people's lives.
"Revenge porn," also known as nonconsensual pornography, is the growing phenomenon of having one's intimate photos and videos spread online to shame someone or ruin their reputation.
One in eight American social media users has been a target of nonconsensual pornography, according to a 2017 study conducted by the Cyber Civil Rights Initiative. Moreover, while men and women are both victims of online harassment, women are much more likely to receive sexualized forms of online abuse, according to the Pew Research Center.
"Netizens," directed and produced by Cynthia Lowen, follows the personal stories of three women -- attorney Carrie Goldberg, game developer Anita Sarkeesian, and businesswoman Tina Reine -- who have been victims of these types of harassment. Goldberg, whose law firm represents victims of nonconsensual pornography and sexual assault, was inspired by her own experience of being victimized online by an ex-boyfriend she dated for just four months.
After launching a YouTube series about misogyny in gaming, Sarkeesian received rape and death threats by strangers online. Bomb threats were called in at her speaking events. Meanwhile, Reine's ex-boyfriend sabotaged her career in the business world by spreading information online about her past as an escort.
Related: Abortion funds band together to sue their cyberattackers
Lowen, who previously wrote and produced the 2012 Emmy-nominated documentary "Bully" about the bullying crisis, said she pursued a film about gendered online violence after hearing about the lack of justice for these women. She said the advice they received included comments like, "Why don't you turn off your computer?"
"My hope is that maybe we can start to shift the perspective about this idea that 'it's just the internet' or 'it's not real,'" she said.
"Netizens" began filming in May 2015 and wrapped in December 2017. During that time, Lowen said a lot changed, including websites banning nonconsensual pornography. The vast majority of states now have some kind of revenge porn law on the books -- though the staying power of those laws is unclear. In Texas last week, an appeals court struck down a 2015 revenge porn law for being overly broad.
Still, Lowen said she is encouraged by the recent awakening around the internet and its impact on culture.
"In wake of the election, there's awareness that this isn't just hate on the internet, there are absolute real implications for online abuse. That perspective, that perception, is really shifting," she told CNNMoney.
Related: Woman awarded $6.45 million in revenge porn case
Tech companies continue to struggle with addressing online harassment on their platforms. Companies such as Twitter, Facebook and Instagram have rolled out tools to help users mute trolls -- but flagging comments to the companies, and getting an appropriate response, remains an imperfect and slow process.
During a panel after the film's premiere, Sarkeesian called on tech companies to change their approach to dealing with harassment on their platforms.
"If social media companies made it five or six times harder to harass— if It took six clicks to send a hateful message -- it would drop off significantly," she said. "You can't convince someone who sees you as inhuman [that you are human]. I think that If we change the systems that we operate in, we change the way people behave within those systems."
Lowen said she plans to take "Netizens" to college campuses, law enforcement, domestic violence advocacy organizations and social media organizations, and hopes the film can be an educational tool.
The film will have its fourth screening at Tribeca Film Festival on Friday and its international premiere at Hot Docs, a documentary festival in Toronto, on Sunday.
"We are citizens of the internet and we all have a stake in making it a place we can function," Lowen said.