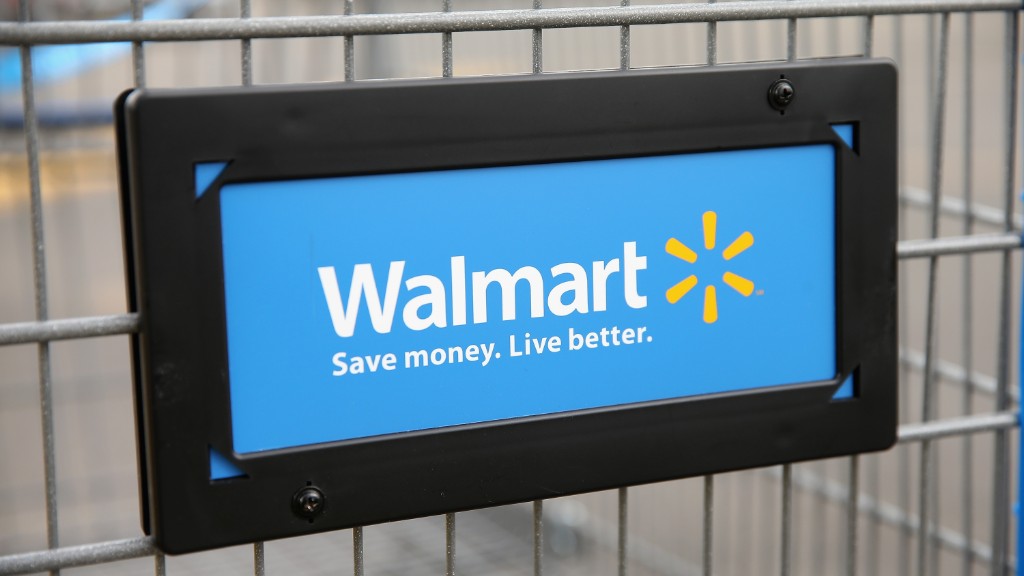 British grocery chain Sainsbury's is in "advanced discussions" about a merger with
Walmart-

(WMT)owned Asda supermarkets in the United Kingdom, the company said on Saturday.

Sainsbury's, the second-largest grocer in the UK, said an announcement would be made on Monday at 7 a.m. local time.

The tie-up would be worth over £10 billion ($13.8 billion), making the group larger than Tesco, Britain's biggest grocery chain, according to Sky News, which was first to report the possible merger.

Asda has not yet responded to a request for comment. Walmart, the largest retailer in the US, said it had no comment beyond Sainsbury's statement.

The merger comes amid a crowded and competitive grocery retail space in the UK. Neil Saunders, Managing Director of GlobalData Retail, said Britain's largest supermarket chains are competing against online grocery services and the growth of deep discounters.

He said the proposed merger brings together two large players who cater to different demographics. "The combined entity would have a 22% share of the UK's food and grocery market. This is well above the share of the current leader, Tesco, which has 17.7%. Such a dominant position in grocery, along with the combined non-food business which includes Sainsbury's Argos division, would create many opportunities for cost savings and buying efficiencies," he added.

The deal will still require approval from UK competition authorities, he noted.

Walmart purchased the Asda chain in 1999. It currently has about 600 stores across the UK and employs about 165,000 people, according to its website. Sainsbury's, founded in 1869, has more than 600 stores and 800 convenience stores.