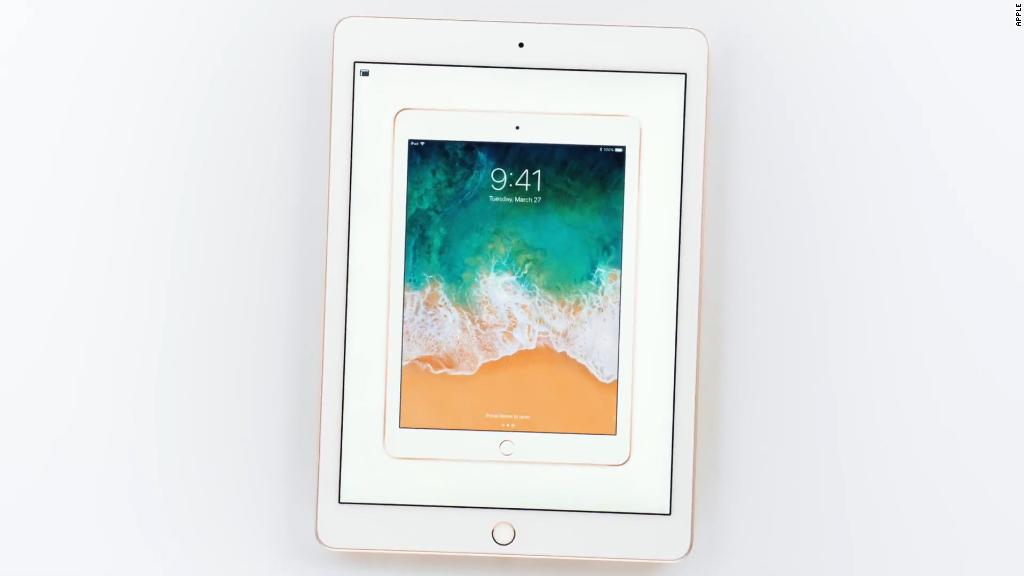 Even a $100 billion giveaway to shareholders may not be enough for Apple to calm Wall Street.
Apple (AAPL) is expected to announce plans to return between $100 billion and $150 billion to shareholders when it reports earnings results Tuesday for the first three months of 2018, according to analysts.
The potential share buybacks and dividends follows the passage of the US tax bill late last year, which makes it cheaper for Apple to bring back the more than $250 billion it holds overseas. Apple's CFO previously said the company would provide an update on that money with this quarter's results.
But the massive capital return program could be overshadowed by concerns about Apple's most important product: the iPhone.
Apple stock fell this month after one of its key chip suppliers warned of "continued weak demand." Since then, a series of analysts have slashed their estimates for iPhone shipments.
Daniel Ives, an analyst with GBH Insights, wrote in an investor note last week that Wall Street was in "full panic mode" over iPhone sales ahead of Apple's earnings report.
Related: Amazon made Prime indispensable - here's how
Some analysts blame the $999 iPhone X. The new model, with a full bleed screen and facial recognition, was once viewed by investors as key to driving customers to upgrade their smartphones.
Instead, analysts fearApple missed the mark by launching one redesigned model that is too expensive and two other new devices, the iPhone 8 and 8 Plus, that essentially look the same as older models.
Mark Moskowitz, an analyst with Barclays, wrote in an investor note Monday that the iPhone X's "price point was too high and likely alienated many users."
The consensus estimate among analysts is for Apple to have sold 53 million iPhones for the quarter ending in March, up only slightly from the 50.8 million iPhones sold in the same period a year earlier.
While growth in the number of iPhones sold could be more anemic than investors had hoped, Apple's sales are still expected to increase 15% to about $61 billion, fueled in large part by the higher price of the iPhone X.
Investors will also be looking closely at Apple's forecast for sales in the upcoming quarter. Morgan Stanley analysts think demand for the iPhone X, 8 and 8 Plus to be "weaker ... ahead of September's expected new iPhone launch."
As we get closer to the next big launch event, however, investors will likely stop caring as much about the iPhone X and turn their focus to what comes next.
"The Apple story is intact," Gene Munster, an Apple analyst and managing partner at Loup Ventures, wrote in a note last week. "Investor optimism will rise going into the summer as anticipation grows ahead of 3 new iPhones in the fall."