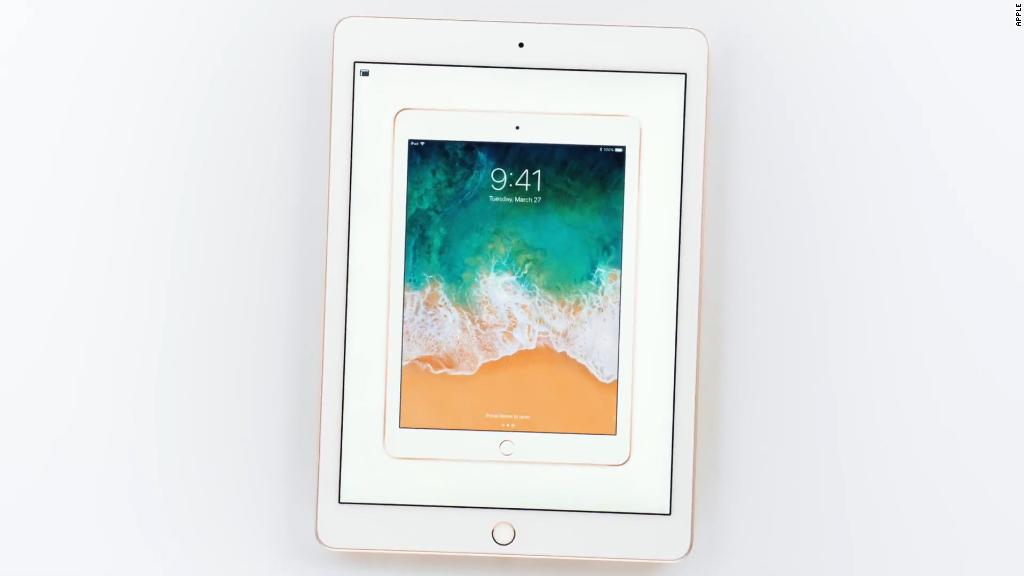 The iPhone X hasn't led to a boom in the number of phones Apple is selling, but it has kept the company's money-making machine going at full tilt.
Apple (AAPL) said Tuesday that it sold 52.2 million iPhones during the first three months of the year, up just 3% from the same period a year earlier. Analysts had expected Apple to sell 53 million iPhones.
Despite the limited growth in the number of iPhones sold, Apple sales hit $61 billion for the quarter, an increase of 16% from the same period a year earlier, fueled by the higher price tag of the iPhone. The company's profit soared 25% for the quarter, hitting $13.8 billion.
On a conference call with analysts, Apple CEO Tim Cook said the iPhone X was the company's top selling model each week in the quarter.
"It's one of those things where a team wins the Super Bowl. Maybe you want them to win by a few more points, but it's a Super Bowl winner. That's how we feel about it," Cook said. "I could not be prouder of the product."
The company cushioned the news with a big giveaway to investors.
Apple plans a new $100 billion share buyback program and a 16% increase in its quarterly dividends, following on the heels of the US tax law changes signed late last year.
The tax bill makes it cheaper for Apple to bring back the more than $250 billion it holds overseas.
Apple (AAPL) stock rose 3% in after hours trading Tuesday following the earnings report.
Related: Apple sinks on fears of slowing iPhone sales
Apple stock fell this month after one of its key chip suppliers warned of "continued weak demand." Since then, a series of analysts have slashed their estimates for iPhone shipments.
Daniel Ives, an analyst with GBH Insights, wrote in an investor note last week that Wall Street was in "full panic mode" over iPhone sales ahead of Apple's earnings report.
Much of the concern was directed at the iPhone X. The new model, with a full bleed screen and facial recognition, was once viewed by investors as key to driving customers to upgrade their smartphones. But there have been fears that, at $999, it was priced too high.
Cook pushed against concerns that the global smartphone market is saturated, pointing out that "a half a billion" phones that don't offer smartphone features are still being sold worldwide.
"We still believe that over time, every phone sold will be a smartphone," Cook said. "So it seems to us with that many feature phones being sold, that's a pretty big opportunity."