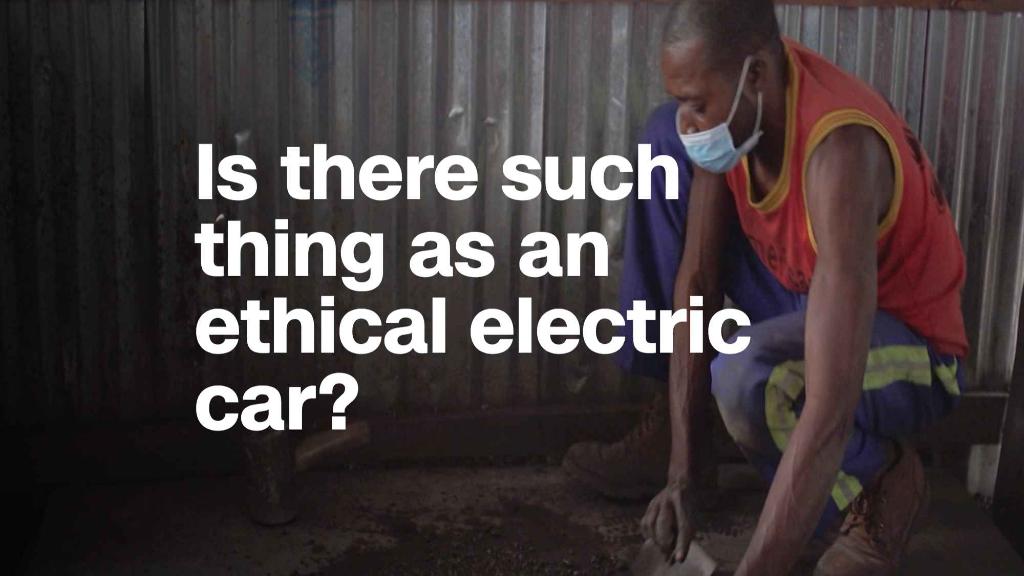 Car and tech companies are scrambling for supplies of cobalt, a mineral they need to power electric vehicles and smartphones. But they have a problem: Much of the cobalt used in lithium-ion batteries comes from a country where children work in mines.
A CNN investigation has found that child labor is still being used to mine the valuable mineral at some operations in the Democratic Republic of Congo (DRC). This country produces about two-thirds of the world's cobalt and is estimated to sit atop half of the globe's reserves.
There have been warnings about child labor before -- Amnesty International highlighted the problem in 2016 and Glencore (GLNCY), a leading cobalt producer, said last month that some small mines in the DRC are using children.
Related: Inside the dirty trade fueling our clean energy future
The problem may be getting worse. Rising demand has led cobalt prices to quadruple in the past two years, and that helped boost production at so-called artisanal mines in the DRC by 18% in 2017, according to Andries Gerbens at Darton Commodities.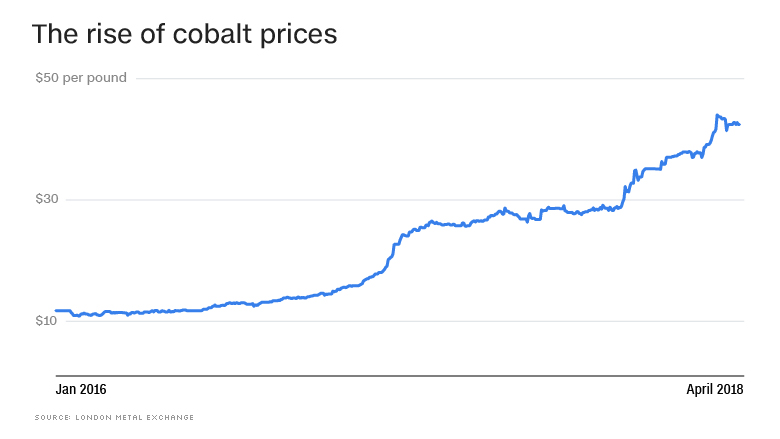 Glencore said it does not process or buy any materials from these informal mines, which are often small-scale operations in local communities.
But, as CNN found, it isn't easy for companies to avoid using cobalt from these smaller mines. Dealers at markets in the DRC were filmed buying cobalt without verifying its source and mining method. They then send it for processing where it is mixed with cobalt from other mines before ending up in batteries that power devices around the world.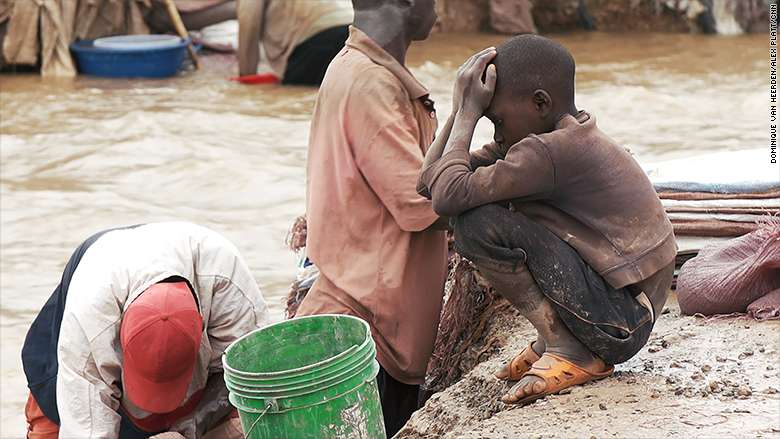 Cut out the middlemen?
BMW (BMWYY), Volkswagen (VLKAY) and Mercedes-owner Daimler (DMLRY) acknowledged how difficult it is to verify the source.
BMW said it makes "every effort to ensure the highest possible standards in the labor practices of our suppliers" but admitted it could do more.
Now, it's considering buying the prized mineral directly from miners to avoid operations that exploit children.
"A further step could be to purchase directly from miners, which is an option we are looking into," BMW told CNN.
Apple (AAPL), which stopped sourcing from artisanal mines last year, is also reported to be in talks to buy cobalt directly from regulated mines in the DRC. It declined to comment on those reports.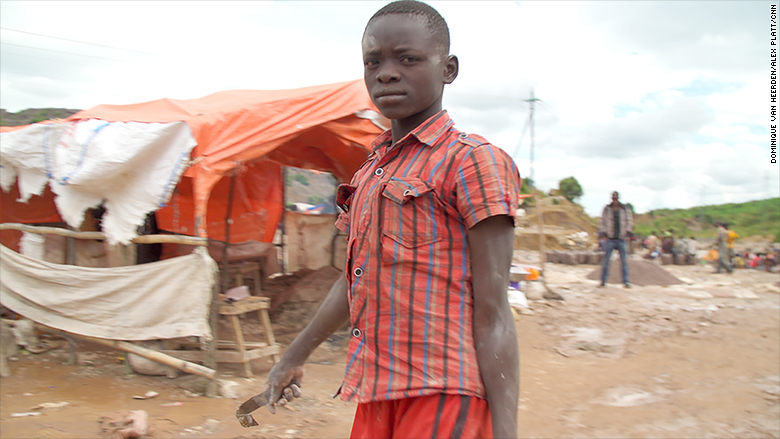 Daimler told CNN it was rolling out new processes requiring suppliers "to disclose their supply chain right through to the mine."
Volkswagen -- which has plans to launch dozens of new electric cars -- has introduced new rules for all its suppliers to ensure there's no child labor in the supply chain.
"To put it quite clearly, if any supplier or any subcontractor of any supplier does not adhere to these rules and initiate the necessary action, we will be forced to stop dealing with the supplier in case of doubt," it said in December.
Renault (RNLSY) told CNN it was conducting audits of companies in its cobalt supply chain and, if required, it could "reconsider commercial relations unless significant progress is made."
CNN contacted several other companies to ask how they ensured child labor was blocked out of their supply chain.
The firms listed various initiatives and industry standards they follow, but most did not provide full details about their suppliers.
Related: China is winning electric cars 'arms race'
Tesla (TSLA), which uses several pounds of cobalt in each of its car batteries, told CNN it sourced most of its cobalt from suppliers outside the DRC and was "committed to only sourcing responsibly-produced materials."
"Tesla performs on-site audits to the best of our ability during the sourcing and vetting process for suppliers, to view operations and methods of risk management," it said in a statement. But it did not respond when asked to confirm its cobalt was 100% free from child labor.
A Tesla 2017 financial filing with the US Securities and Exchange Commission acknowledged that the company's supply chain wasn't watertight when it came to tracking raw materials.
"Many of our [direct] suppliers do not purchase all their raw materials directly and instead obtain them from downstream suppliers and sub-suppliers. Therefore, reliably determining the origin [of materials] is a difficult task," it said.
Samsung (SSNLF) said it was aware of concerns about underage cobalt workers in the DRC and was working to improve its supply chain and due diligence processes.
GM (GM) said it has a "zero-tolerance policy against the use of child labor in the supply of goods and services to GM and its subsidiaries." It said it finances "training for our suppliers located in high risk areas" and is part of initiatives designed to encourage the responsible mining and processing of cobalt.
The China connection
More than half of all cobalt passes through China at some point in the supply chain, according to Darton Commodities.
Renault said its battery supply chain included the Chinese mining group Huayou, the parent company of Congo Dongfang International Mining, which was accused by Amnesty International in 2016 of purchasing cobalt produced in areas of the DRC "where child labor is rife."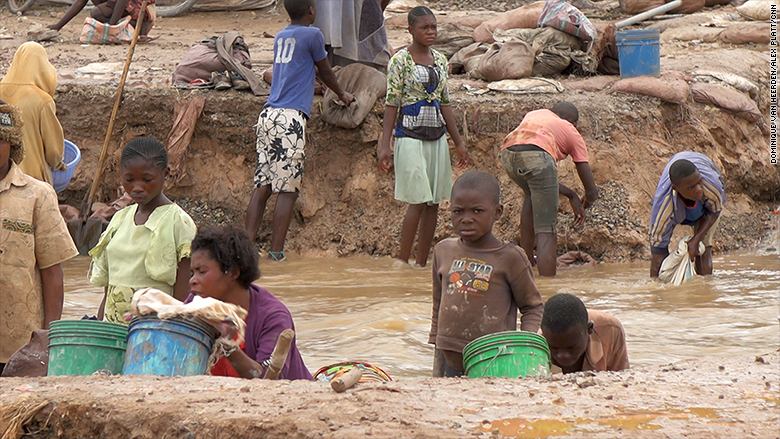 Huayou responded to the accusations, telling CNN it had "suspended" cobalt purchases from artisanal miners that sold their minerals in DRC's open markets.
"Huayou stands alone as the only Chinese cobalt company [which has] begun to actively address the ethical sourcing challenges related to DRC cobalt," it said.
Whistleblowers speaking to CNN on condition of anonymity alleged that Huayou still continues to buy from artisanal mines via subcontractors. CNN alerted Huayou to these findings and the company said it has launched an investigation.
No disclosure requirement
In 2012, the US Securities and Exchange Commission introduced rules requiring companies to report detailed information about their supply chains for so-called "conflict minerals," including gold, tungsten and tin. The rules were put in place to ensure that companies were not inadvertently financing or benefiting armed groups in the DRC when buying these minerals.
Cobalt was not included on the list of "conflict minerals," allowing companies to be less stringent in their tracking.
Similar regulations set to take effect in the European Union in 2021 also do not apply to cobalt.
Richard Muyej, governor of Lualaba Province in the south of the DRC, spoke to CNN and acknowledged that problems persisted in some mines but the situation has been improving over the years.
"The way forward is not always easy, we have to break habits, change attitudes and people are in a vulnerable position financially," he said.
He also expressed his frustration with the stark contrast between his country's persistent poverty and the wealth big companies reap from the region's cobalt.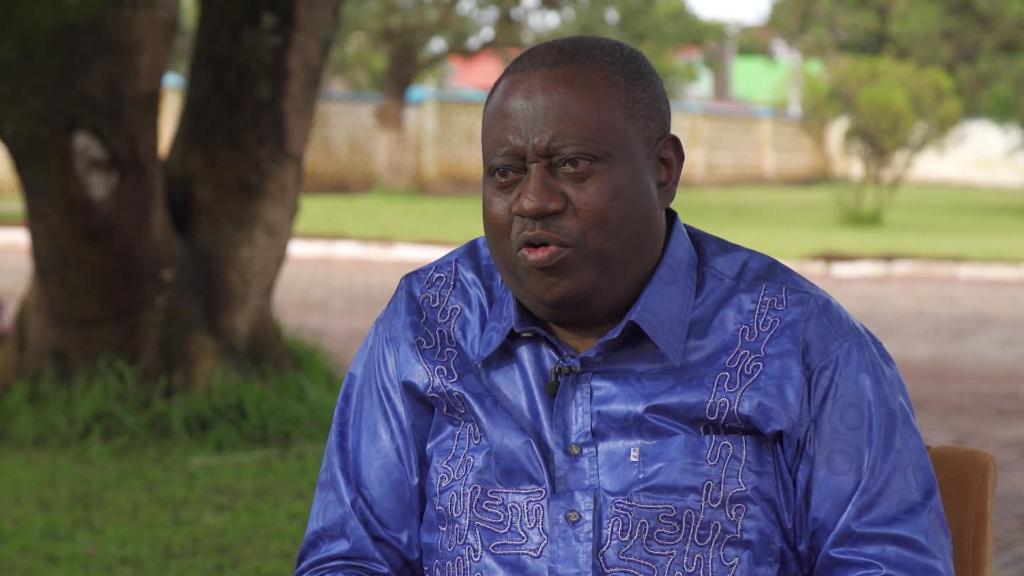 (Read more from the interview with the governor here.)
"We must work together to make the issue of traceability transparent and to make the sites safe and regularized," he said, adding that Apple and Samsung were some of the region's biggest cobalt consumers but he had never met with representatives from these companies.
"If [these multinational firms] have the correct intention to work with us on traceability in a proper manner, they should come and see us," he said.
-- CNN's Nima Elbagir, Dominique van Heerden and Eliza Mackintosh contributed to this report.