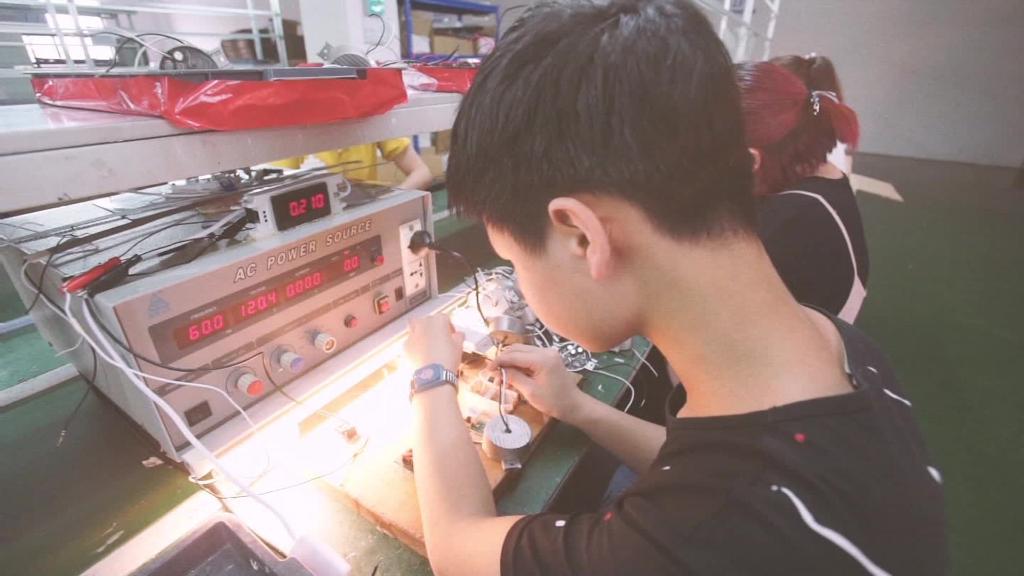 China's aggressive efforts to become a tech superpower have long worried many American business leaders, and now are fueling trade tensions with the United States. But experts say the US government needs to come up with a smarter response.
President Donald Trump is sending his top economic advisers to China this week for talks about the trade dispute in which the two countries have threatened to slap tariffs on tens of billions of dollars of each other's exports.
The US government says it's taking action against China over policies that have enabled Chinese firms to unfairly get their hands on sensitive technology from American companies. At the heart of the concerns is "Made in China 2025," Beijing's plan to pump hundreds of billions of dollars into industries like robotics, electric cars and computing with the aim of becoming a global leader in those areas.
Related: China's biggest tech companies have reason to be worried
The proposed US tariffs target many products linked to the 2025 plan, but analysts say they are unlikely to make a big difference.
Slowing down China's tech development "is not a reasonable goal," said James Lewis, senior vice president at the Center for Strategic and International Studies in Washington. Instead, the United States needs to focus on getting Beijing to play by the same rules as everyone else, he said.
Getting other countries on board
America and its allies still have the clout to make that happen, experts say. Chinese companies and researchers need access to Western markets and technology, especially US technology, to continue to advance.
"The relationship between China and the US on tech is so deep and so interwoven, it'd be hard to pull it apart," Lewis said. "But [China] is still the junior partner."
To pressure China to play by international rules, experts and tech companies argue the US government should put together a united front with allies who are also alarmed by Beijing's industrial policy.
"Instead of tariffs, we strongly encourage the administration to build an international coalition that can challenge China at the [World Trade Organization] and beyond," Dean Garfield, president of the Information Technology Industry Council wrote in a letter last month to Treasury Secretary Steven Mnuchin, one of the US officials visiting China this week.
Related: US business to Trump: Don't go through with China tariffs
The trade group -- which represents more than 60 big tech companies including Apple (AAPL), Amazon (AMZN) and Facebook (FB) -- said many countries share the United States' concern about Beijing's unfair trade practices.
But Trump's tough line on US trade with other economies, including threatening tariffs on US imports steel and aluminum from allies such as the European Union and Canada, has made building a united front on China a lot harder.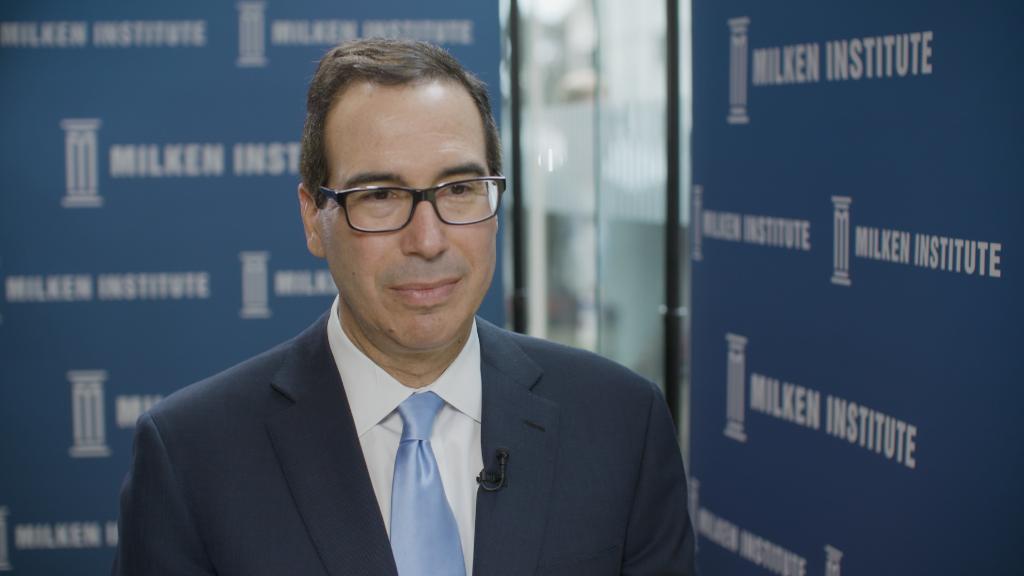 Rethinking US investment in tech
Analysts say China's tech ambitions should also make the US government take a hard look at its own domestic policies.
"After decades of doubting China's innovation potential, the United States now fears the rapid pace of China's technological catchup, and sees Chinese technology as a major (perhaps even existential) threat to US economic competitiveness," Matt Sheehan, a fellow at the Paulson Institute, wrote in a blog post last month. 
Related: How China plans to beat the U.S. at technology
America is home to the world's leading researchers and universities, and Silicon Valley remains the tech industry's global hub. But the country has fallen behind when it comes to federal funding for science and technology research and development, according to Lewis, the CSIS expert.
"China has less money than us but they're willing to spend it," he said. "We need to find a new way to invest in science and tech in the United States."
Cracking down on China's shopping spree
The US government is also aiming to make it harder for China to get hold of key technology by buying up American companies.
Like former President Barack Obama before him, Trump has blocked some Chinese takeovers because of concerns about sensitive technology.
On top of that, Trump in March asked Mnuchin to "address concerns about investment in the United States directed or facilitated by China in industries or technologies deemed important to the United States."
Related: Chinese investment in the United States dropped 36% last year
A senior Treasury official said last month the department is considering using the 1977 International Emergency Economic Powers Act as a way to restrict Chinese investment.
The Treasury department is also supporting a bill to modernize reviews carried out by the Committee on Foreign Investment in the United States, an inter-agency government committee that evaluates sales of US businesses to foreign entities to determine the impact on national security.
Beijing's response
China is unhappy about the Trump administration's allegations about its trade practices. It has dismissed the findings of the US government's investigation into intellectual property theft as "unfounded."
State media outlets are also defending the country's technological prowess.
"China's astronautics and aeronautics industries have a strong independent research and development ability," the Global Times, a provocative but government-sanctioned Chinese tabloid, said in an editorial last month. "China has surpassed the US in key areas ... It's unrealistic for the US to block these developments."
Related: How much ammo does China have for a trade war?
And US moves to stifle Chinese tech companies, such as a recent ban on selling American-made parts to smartphone maker ZTE, are only likely to confirm Beijing's view that it needs to do more to bolster its domestic industries, according to Louis Kuijs, head of Asia for research firm Oxford Economics.
"The current US tech-oriented actions against China will lead China to double down its efforts to become technologically independent and develop homegrown technology," he wrote in a research note last week.
-- Jethro Mullen contributed to this report.