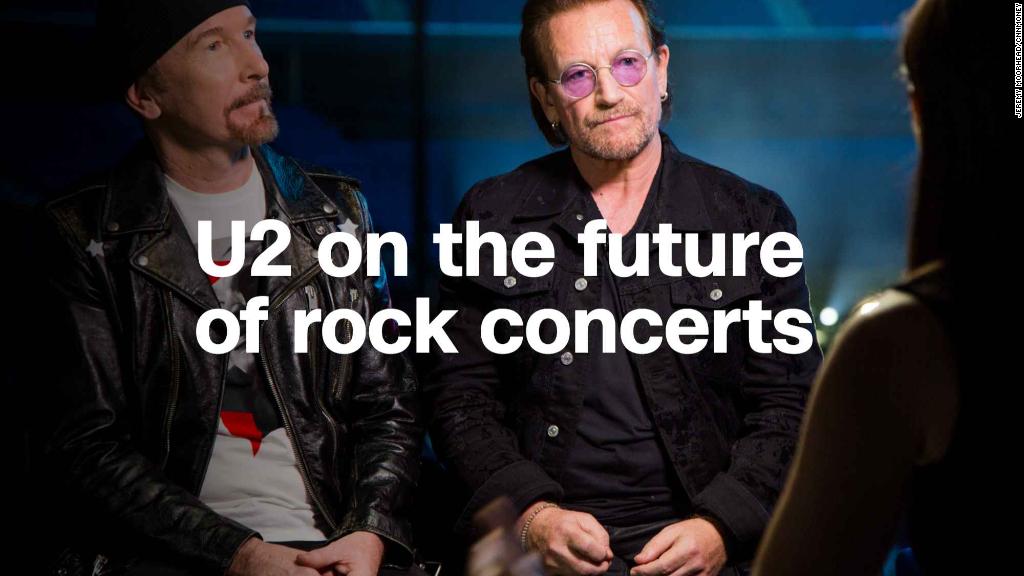 U2 has a special duet planned for its latest tour: Bono and AR Bono.
The band's "Experience + Innocence" tour will include an augmented reality spectacle that turns its lead singer into a larger-than-life version of himself. The tour kicks off in Tulsa, Oklahoma, on Wednesday.
But to see AR Bono sing, fans must download the U2 Experience app. AR is a technology that displays digital images on top of real-life objects when viewed through a smartphone.
By holding up a smartphone toward the 80-foot long double-sided LCD screen on stage, fans will see superimposed images and videos meant to enhance the experience. (The app also works on U2's "Songs of Experience" album cover, which debuted last week).
"I am abusing technology, if you like," Bono told CNN's Laurie Segall ahead of the show. "[What we're] using goes back to the very early stages of U2 when we would stage dive to break the fourth wall, trying to reach our audience and touch them."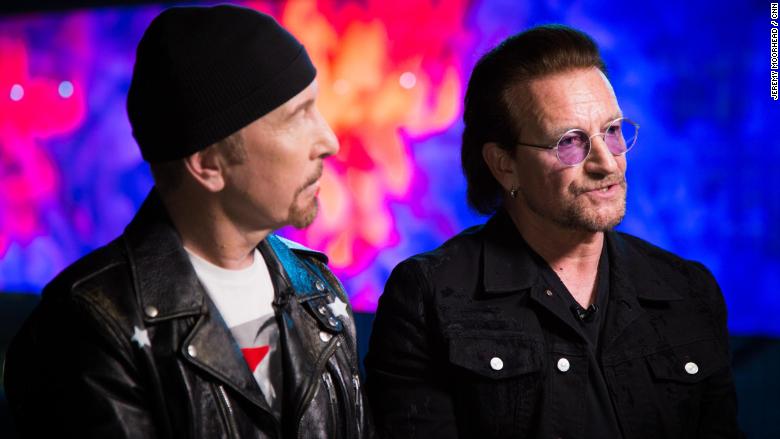 During rehearsals, a recording of Louis Armstrong's classic song "What a Wonderful World" played as an augmented reality glacier melted into a rushing waterfall. Later in the rehearsal, real-life Bono appeared lying down on stage -- a symbol he says represents our own mortality. He then performed the song "Love is All We Have Left" in synchronization with a larger AR version of himself. (This is how each show will begin).
"When you get to play theaters and arenas, the back [gets] further and further away," he said. "We had to find different ways to get to the back; hence these satellite stages ... and video reinforcement as video art. We're trying to wrestle with our audience in a very physical way."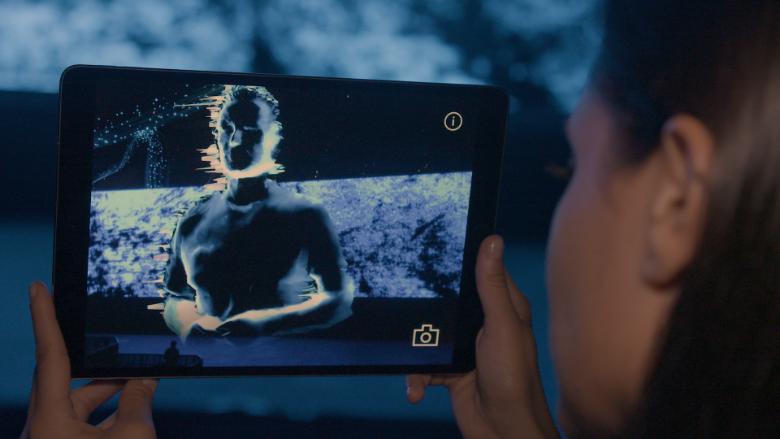 U2 worked closely on the concept with stage designer Es Devlin, whose past experience includes designing installations for Beyoncé, Kanye West and the London Olympics Closing Ceremony.
Although some musicians might find technology to be a distraction, Bono said they're making the most of what's already in fans' hands.
"We're trying to have fun with the potential for distraction and make it part of the actual experience," he said.
U2 is known for high-tech performances. In 2015, it was among the first bands to use the now-defunct app Meerkat to stream a show to thousands of people watching live on the internet. Its barricage -- a double-sized LCD screen that the band can climb inside -- took center stage on its last tour and is the centerpiece for "Experience," too.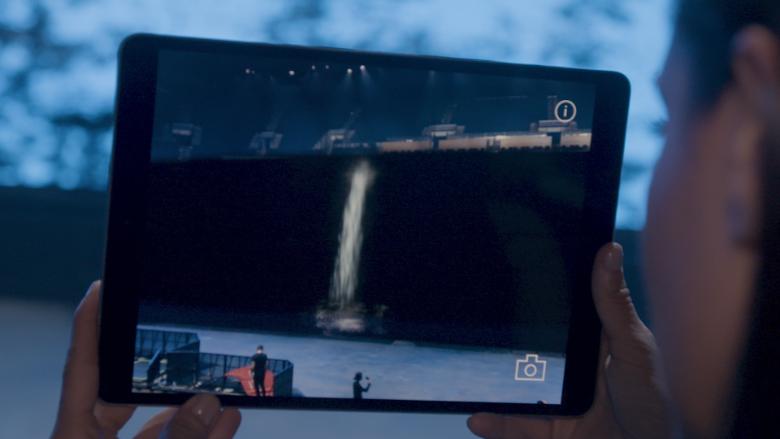 "[With the barricage on the previous tour], it was kind of an afterthought that we could climb inside it — and that opened up a whole other level of possibilities," said The Edge, U2's guitarist. "As we go through these ideas sometimes, new opportunities arise. We're always looking for something that's never been done and something that promotes this intimacy with the crowd."
The concept of transforming a stadium filled with 20,000 fans into an intimate space goes requires more than technology.
The show includes pictures of the four band members' 13 children. Until now, U2 has been mostly private about their families' lives. The photos blend in with the narrative of the tour: life and death, and the innocence of growing up.
-- Additional reporting by Lisa Fischer