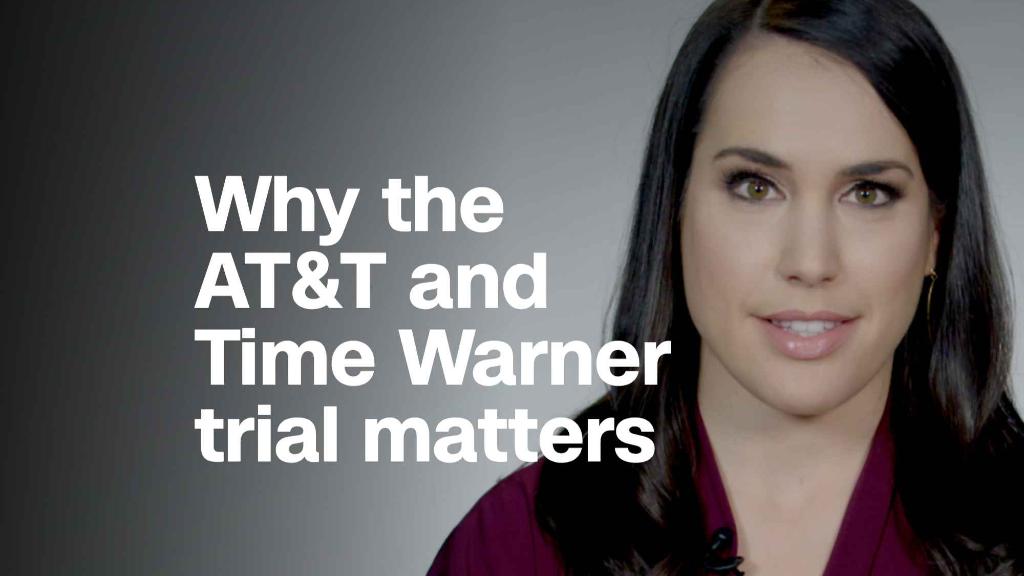 AT&T and Time Warner want a judge to allow their merger to go through without any conditions whatsoever, the two companies said in a brief filed Thursday evening.
The brief comes after the close of the trial over the lawsuit the Justice Department brought to stop the two companies from coming together in an $85 billion deal. The government argued during the trial that, if it were to own Time Warner, AT&T would violate antitrust law because the combined company could work to get higher prices out of pay-TV distributors by threatening to withhold Time Warner content, which includes networks CNN, HBO and TNT. As a result, competition and innovation would be harmed, and prices for consumers would rise, the government said.
But in the post-trial brief, AT&T and Time Warner said the government failed to prove the deal would violate antitrust law.
"The government did not even begin to make a credible case that the merger would likely harm competition, substantially or even just a little," AT&T and Time Warner's attorneys wrote.
Related: DOJ wraps up AT&T antitrust trial with a call for remedies
Judge Richard Leon had asked both sides to offer options for remedies that could help alleviate any anti-competitive harms caused by the deal, in their post-trial briefs. But in their brief, AT&T and Time Warner said they had no need to do so.
"Because there is no proven harm, there is no basis in law for any remedy, equitable or otherwise," the attorneys wrote. "The Court should deny the request for an injunction blocking the merger and enter judgment for defendants."
That AT&T and Time Warner attorneys are now asserting there should be no such conditions on this deal could reflect a belief that Leon is leaning in their favor. A number of antitrust experts watching the trial, as well as the editorial boards of publications like the Wall Street Journal and The Economist, have argued that the Justice Department has failed to make its case.
During closing arguments in the trial earlier this week, Leon asked the Justice Department's lead attorney, Craig Conrath, whether the imposition of a remedy would mean that the court was recognizing that there is anticompetitive harm. Conrath said it would, and said the Justice Department would suggest AT&T sell off part of Time Warner -- like its Turner division, which includes CNN, TBS and TNT -- as a remedy.
Related: DOJ antitrust chief leaves door open to settlement in AT&T trial
AT&T had previously rejected such a divesture, something the Justice Department had asked for prior to filing the lawsuit. In the post-trial brief, AT&T said a divesture would "destroy the very consumer value this merger is designed to unlock."
AT&T and Time Warner have said there won't be any incentive for a combined company to threaten to withhold content or increase prices, because by doing so, it would risk distributors walking away, leaving the company out tens of millions of dollars in ad revenue and subscription fees -- far greater than any revenue AT&T might pick up from customers who would switch to its own pay-TV services in order to get Time Warner content back. The companies say they need the merger in order to better compete with the likes of Netflix, Facebook, Google and Apple, all of whom have entered the content arena.
The Justice Department has not yet filed the public version of its post-trial brief.