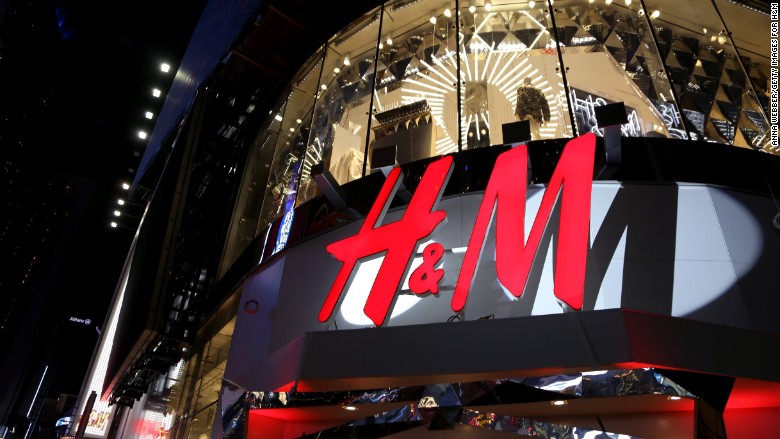 Major fast fashion brands are banning mohair wool following accusations of animal cruelty at goat farms in South Africa.
H&M (HMRZF), Gap (GPS), as well as the parent companies of Zara and Topshop, said they would stop using the material following a report from the animal rights group PETA.
PETA on Tuesday published an expose of alleged animal cruelty at 12 goat farms in South Africa. The country produces more than half of the world's mohair, according to its agriculture ministry.
Video from PETA shows farm workers dragging animals, and handling them with excessive force. The group said some animals were injured because workers were shearing their wool too quickly.
PETA said some goats died from injuries, or thirst. The video shows a farm worker killing conscious goats by slitting their throats.
Mohair wool is used to make sweaters, winter coats, suits and home furnishings.
"For us it is of utmost importance that animals are treated well and we have therefore decided to permanently ban mohair," H&M said in a statement. The company said the change would be made by 2020.
Arcadia Group, which owns UK retailer Topshop, said it "was concerned" about the video showing "poor treatment" of the goats.
"We have therefore committed to stop sourcing any new goods containing Mohair," the group said in a statement.
Gap said Thursday its Athleta, Banana Republic, Gap, and Old Navy brands have committed to ban the use of mohair in their products from next year.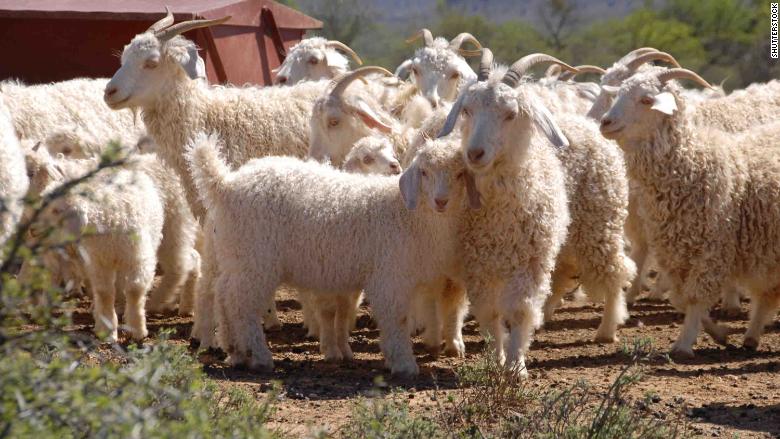 Spain's Inditex, the parent company of Zara, said it "deplores the cruel practices on South African mohair farms uncovered by PETA."
It said it would phase out the material by 2020.
The South African Mohair Growers' Association, which supports and lobbies for goat farmers in the country, did not respond to a request for comment.
Related: 3M and H&M probe claim they used Chinese prison labor
Some major fashion brands stopped another kind of wool -- angora -- in 2013 following a campaign by PETA.