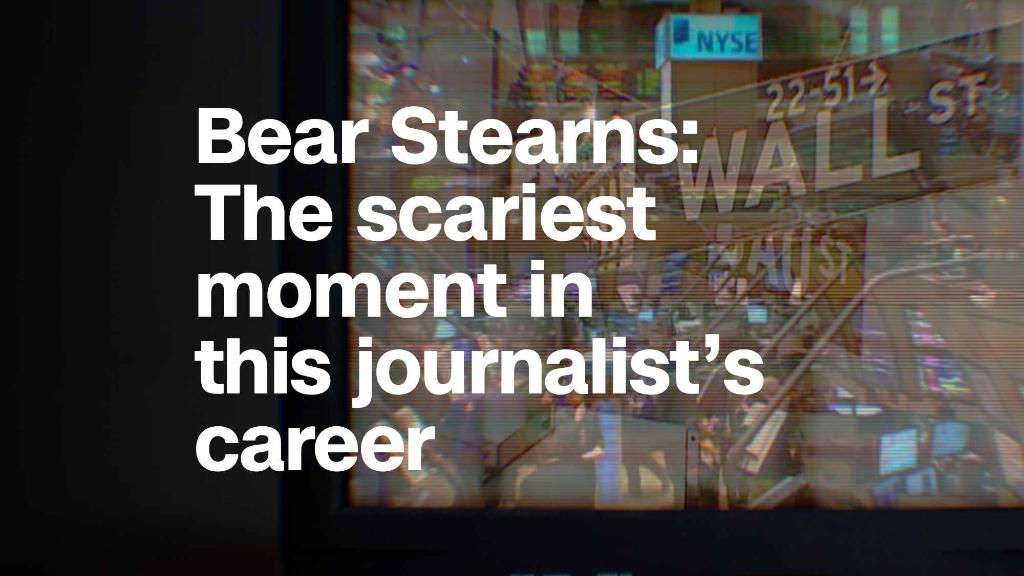 Joshua Hager always knew he'd return to the mortgage industry.
One of the many casualties of the housing crisis, he had been forced out a decade ago. Then 29 and living in New Jersey, he was laid off from his job as a mortgage underwriter at Aurora Loan Services, a subsidiary of the now-shuttered Lehman Brothers that provided loans requiring little or no documentation.
Related: 10 resumes a day, no takers
When CNNMoney first interviewed Hager in early 2008, he couldn't find work -- despite sending out hundreds of resumes. It was a tough job market: Nearly 125,000 workers on Wall Street, at mortgage firms and at other financial companies had received pink slips since the start of 2007.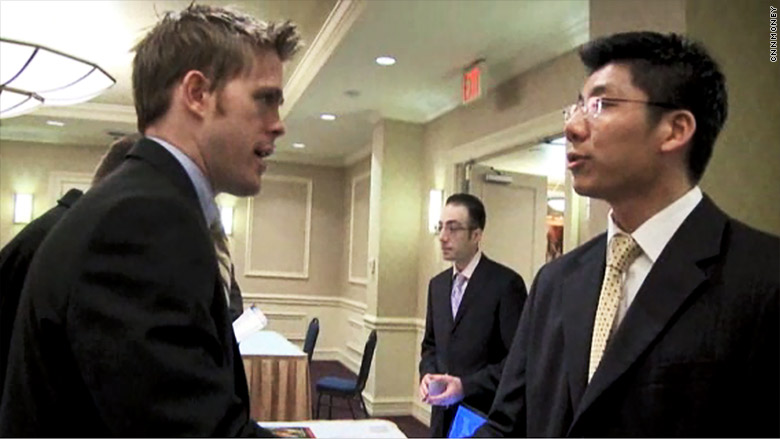 Hager finally got a job six months later as a commercial credit analyst for a firm that provided financing for Laundromats, dry cleaners and delis.
But it wasn't long before he made his way back into the mortgage industry. A former boss invited him to join Bank of America in 2010 to help handle the flood of refinancing applications that stemmed from former President Barack Obama's Home Affordable Refinance Program, known as HARP.
Hager, who turns 40 in May, said it was hard to stay away.
"There's a special adrenaline rush that you get when you are helping someone achieve their dream and making sure it's the right fit for them," he said.
Related: 100 resumes later, Josh gets a job
The Bank of America job only lasted 10 months, however, and Hager bounced around different firms for a few years after that. But his fortunes rose as the housing market healed. He was recruited to Wells Fargo in 2013, landing a job as an underwriter.
Hager worked at Wells Fargo for two and a half years and then decided to take a little time off. He joined Better, a start-up mortgage lender based in New York City, in the fall of 2016 as its third underwriter.
His LinkedIn profile sums up the roller-coaster ride his career has taken: "Been in the mortgage industry for 14 years, and I've seen the good the bad and the ugly. Enjoying my current work life and life itself."
The good, the bad and the ugly
The housing market has indeed recovered since it helped send the nation into the worst economic downturn since the Great Depression. Foreclosures are down, home prices are up, and banks are lending again.
It's a very different industry, however. Gone are the days when home buyers could put little to nothing down and provide few financial documents proving they could afford the purchase. Now, they need savings and a good credit score.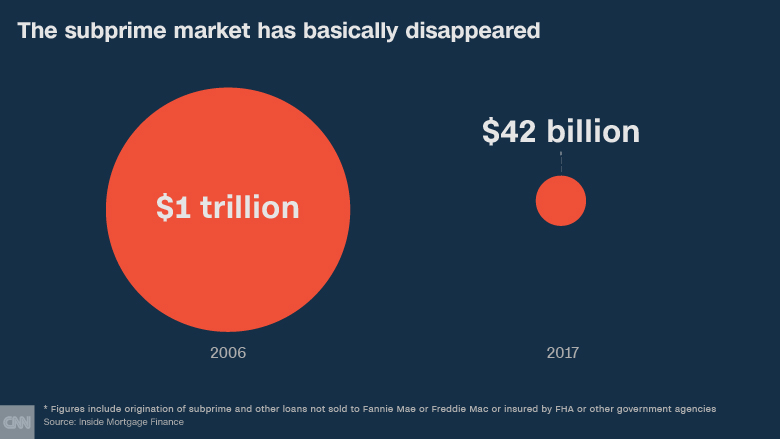 Subprime loans are a tiny sliver of originations, and financial institutions no longer scramble to bundle mortgages into securities and sell them to investors around the world, said Guy Cecala, publisher of Inside Mortgage Finance, a trade publication.
"It's a more stable market and much more conservatively underwritten," he said.
At Better, Hager focuses on loans that meet the standards of housing mortgage giant Fannie Mae. It's a major shift from the no-documentation loans of his days at Aurora. Now, mortgage applications are vetted more thoroughly, though lenders are more willing to provide funding to qualified borrowers than they were immediately after the crisis.
"The industry is in a better place," said Hager. "It's not overheated."
The biggest problem these days is that it's hard to find a house to buy, said Brian Chappelle, partner with Potomac Partners, a mortgage consulting firm.
"The number one problem in the market today is there is no inventory," he said.
Much of the activity in recent years has been homeowners refinancing their mortgages to secure lower interest rates, though that business has cooled lately as rates creep up. Loan originations fell from $2.1 trillion in 2016 to $1.8 trillion last year and are expected to drift down again, according to Inside Mortgage Finance data.
This has prompted larger banks to lay off underwriters, though smaller players -- like Hager's employer -- are still ramping up.
Related: Josh's journey: Surviving a layoff
Hager recently moved to San Francisco to help grow the firm's California office as its West Coast underwriting manager. The company now has a total of 11 underwriters in its two U.S. locations, plus an office in India. Now a veteran of the industry, Hager helps train his less experienced colleagues.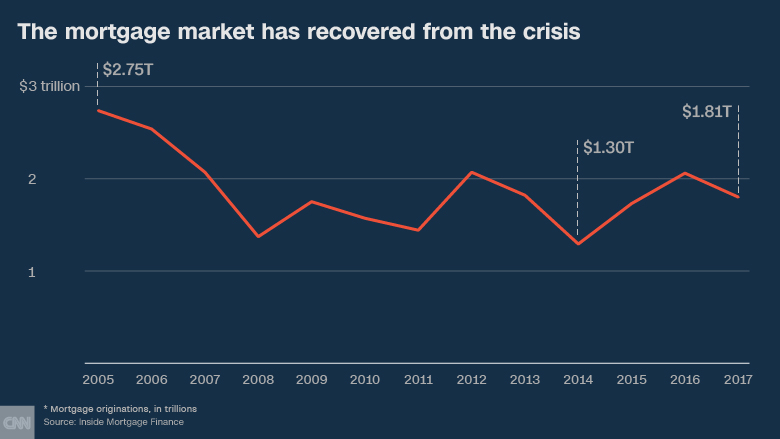 Today's would-be homeowners are different, he said. They spend more time saving so they are in better financial shape when they apply for a mortgage. On the flip side, many have more debts -- particularly student loans.
"We learn more about the borrower than we did previously," said Hager. "That's the best thing to do. It's harder today [than pre-crisis]. You have to ask more questions."
Personally, Hager said he has put the housing crash behind him. He is energized about working at a start up that focuses on helping home buyers, particularly first-timers, through the mortgage process.
"I'm not looking back at what was," he said. "I'm lucky. I landed on my feet. I stuck with it because it's what I like doing."