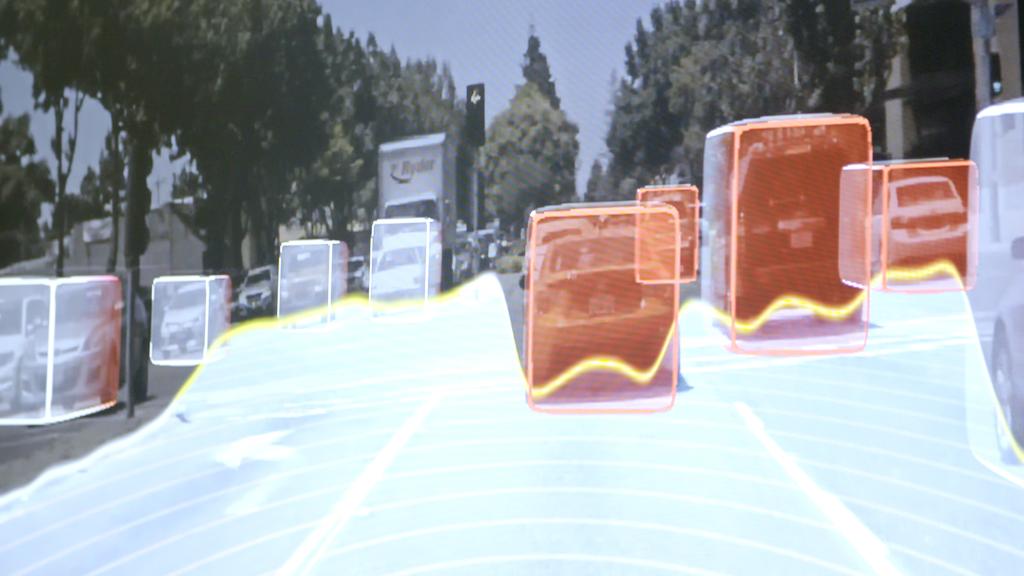 Aurora, a startup developing software for self-driving cars, had barely launched when it found its place among the biggest names in the car industry.
The 17-month-old Silicon Valley-based startup first tested its self-driving vehicles on public roads in September 2017. By year's end, two of the world's largest automakers — VW and Hyundai — had seen enough to select Aurora to provide their self-driving car software.
In February of this year, it signed a similar partnership with Chinese electric vehicle maker Byton. (Aurora does not disclose financial details of its deals).
Aurora's self-driving software uses data from sensors, such as cameras and radar, to perceive the world around it, and then plan a safe path forward.
The company's ascent hasn't just been fast, it's bucked the trend of automakers holding Silicon Valley at arm's length.
Waymo, the self-driving arm of Google (GOOG)'s parent company, had already driven its self-driving cars 3 million miles on roads before Aurora did a lap around a block. But Waymo has moved slower to strike deals with carmakers.
Related: Carwashes are a nightmare for self-driving cars
Automakers know self-driving software is vital to their future. But Ford and General Motors have brought self-driving startups in house rather than partnering with a tech company. (GM acquired Cruise, and Ford bought a majority stake of ArgoAI.)
A startup can't disrupt a company if it owns all or most of it.
Yet it appears automakers trust Aurora, convinced it's a friend not a threat, so it remains independent. Automakers have pointed to long-running relationships with Aurora's founders and a shared mission and culture.
Exact details on profit sharing aren't resolved, but neither side has seen that as a problem, co-founder Sterling Anderson previously told CNNMoney. They're confident things will be worked out.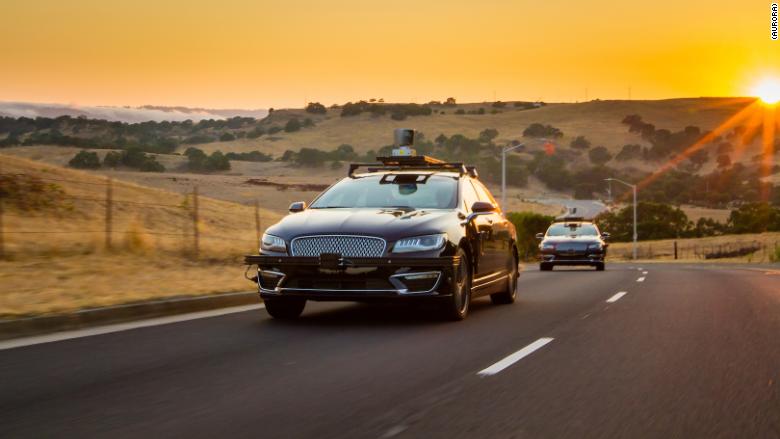 "Great partnerships are built on trust. Aurora is a very trustworthy team," Volkswagen Chief Digital Officer Johann Jungwirth told CNNMoney earlier this year.
One secret to Aurora's success is the star power of its founding team: CEO Chris Urmson, Chief Product Officer Anderson and Chief Technical Officer Drew Bagnell. Urmson previously led Google's pioneering self-driving car program. Anderson ran Tesla's Autopilot team and Bagnell lead perception at Uber's autonomous vehicle program.
In 2007, Urmson played a leading role on the winning team in the DARPA Urban Challenge, a government sponsored self-driving vehicle competition that helped spur the technology's development.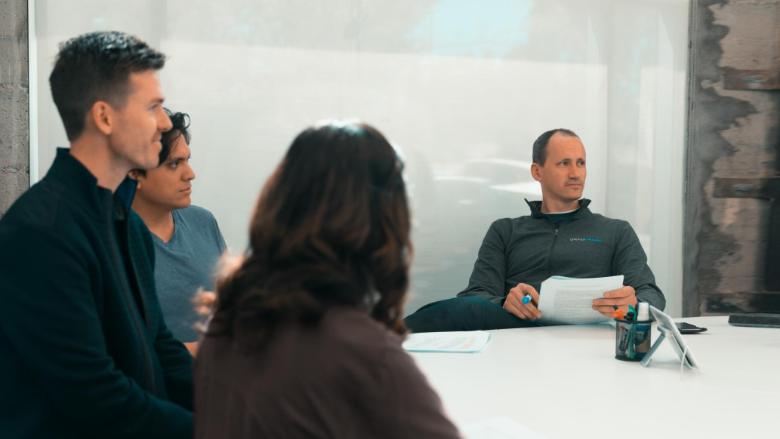 As Anderson, 34, puts it, "We were doing this long before it was lucrative or it was sexy."
The self-driving industry is forecast to be worth trillions of dollars. Potential riches have triggered an explosion of startups, and have drawn new talent into the field.
Amid the gold rush, Aurora has focused on personal character. Its values include "no jerks" and "operate with integrity." Aurora says it's motivated by the chance to save millions of lives.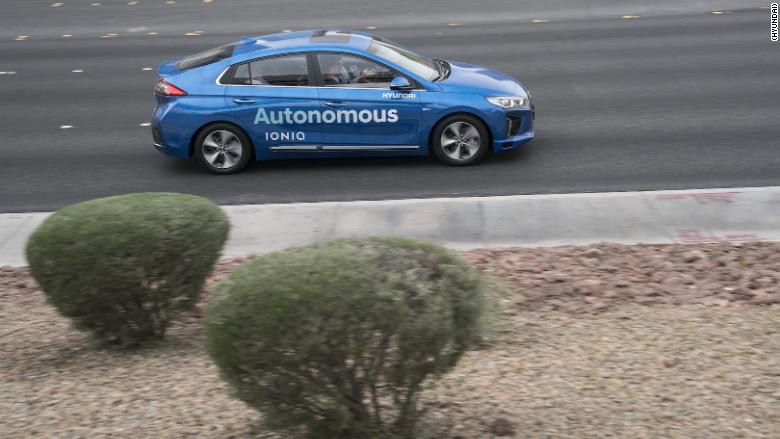 When a notable hire from SpaceX was recently brought on, Anderson tweeted about his "impeccable character."
In its hiring process, Aurora is deliberate about looking for red flags, such as a person who is overly concerned with themselves or may do things that aggrandize themselves but may not benefit the company.
"It's not exclusively that this person is incredibly bright, or this person was able to solve this or that problem," Anderson said. "We're serious about working alongside people whose values and motivations you can trust."