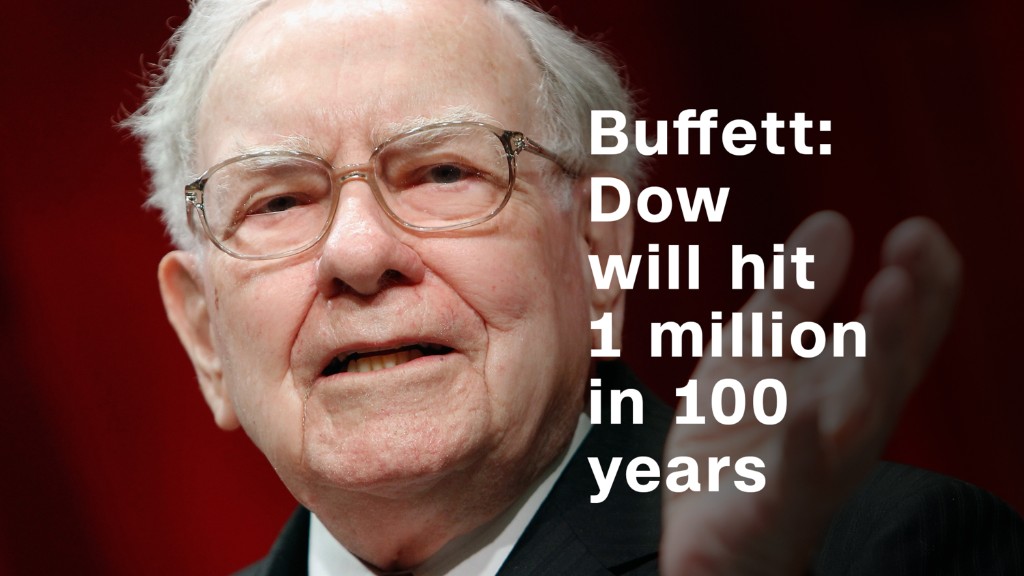 Warren Buffett is taking a big bite of Apple. Very big.
The CEO of Berkshire Hathaway (BRKA) told CNBC on Friday that his company bought about 75 million shares of Apple stock during the first three months of the year. That adds to 165 million shares that Berkshire had at the end of last year.
Buffett called Apple an "unbelievable company," and pointed out that it makes far more profit than any other American corporation.
"It's an amazing business," he said. "You can put all their products on a dining room table. That's not the way it used to be in this country. It's incredible to me."
His endorsement helped lift Apple (AAPL) stock to an all-time closing high. It climbed almost 4%.
Buffett was relatively late to investing in Apple and tech stocks overall.
He didn't report his first purchase of Apple shares until two years ago, when he bought 9.8 million shares of the company's stock. He has added to those holdings since. Apple is now one of Berkshire's largest holdings.
The latest purchase will increase Berkshire's holding by 45%. It will be formally disclosed when the company releases its quarterly earnings filing, scheduled for release at its annual meeting on Saturday.
Related: Warren Buffett speaks on Saturday. Here are 6 more things to watch for
As is the case with all his investments, Buffett said he's looking at the long term and wasn't particularly worried about whether Apple would hit various sales targets in the first quarter.
"The idea of spending loads of time trying to guess how many iPhone X's ... are going to be sold in a given three-month period, to me it totally misses the point," he said.