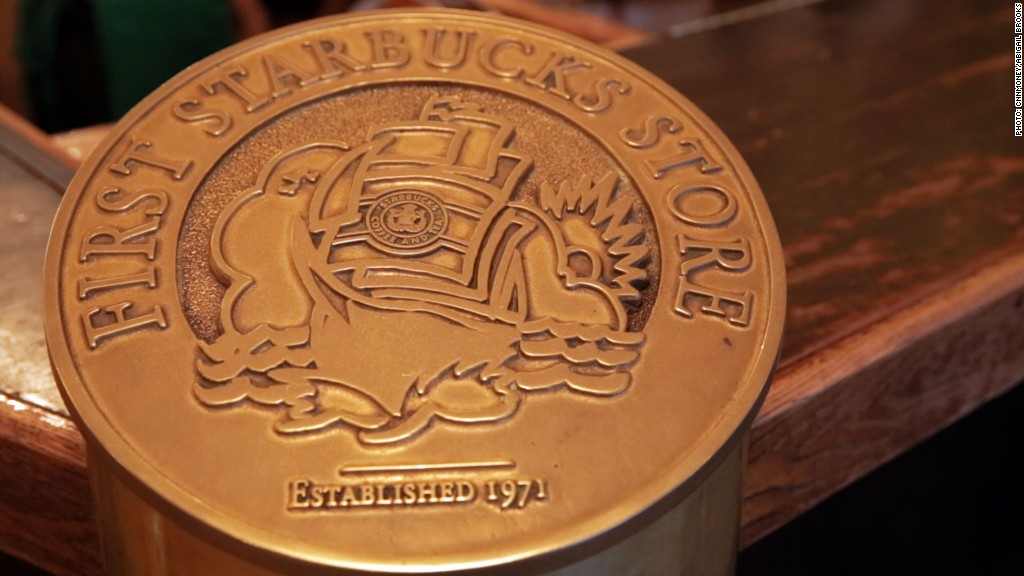 Nestle and Starbucks are teaming up to create a "global coffee alliance."
Under the deal, Nestle (NSRGF) will pay $7.2 billion to market, sell and distribute Starbucks' (SBUX) packaged coffees and teas around the world, the companies said Monday.
Nestle already has a significant presence in the coffee business with well-known brands like Nescafe and Nespresso. It's now adding Starbucks coffee and tea products to the list.
The agreement only covers Starbucks' packaged goods sold outside the US company's stores. It doesn't include Starbucks' ready-to-drink coffee, tea or juices.
Related: Nestle needs an overhaul
Starbucks CEO Kevin Johnson said the deal "will bring the Starbucks experience to the homes of millions more around the world."
The deal still needs approval from regulators and is expected to be finalized in summer or early fall this year, the companies said.
About 500 Starbucks employees will join Nestle under the agreement, the Switzerland-based company said.
It said the Starbucks packaged goods business generates annual revenue of about $2 billion a year.