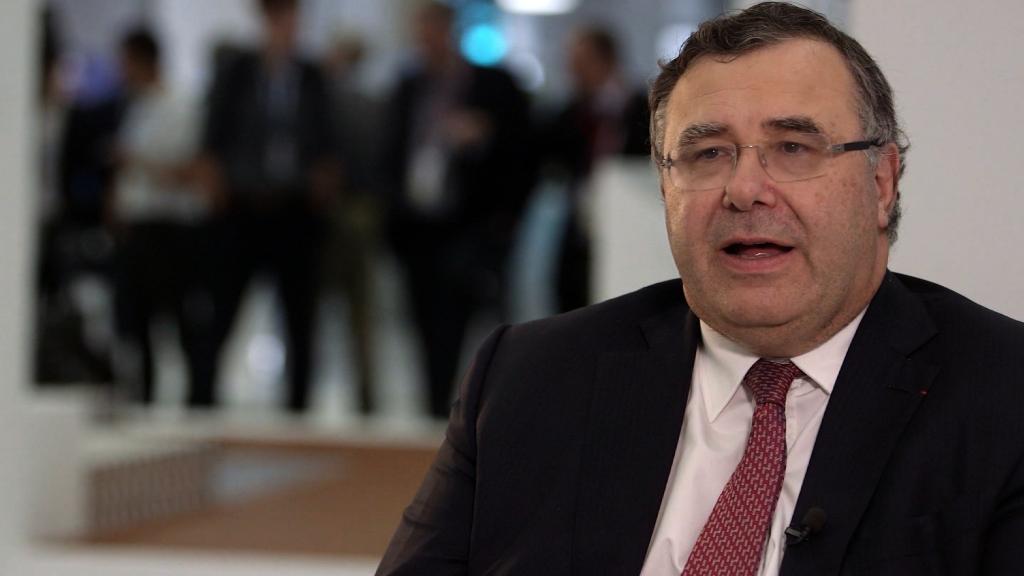 Now that the United States has decided to leave the Iran deal, the global economy is bracing for aftershocks.
President Donald Trump said Tuesday that the United States will begin reinstating sanctions on Iran. But the Middle Eastern country won't be the only party affected.
Under the 2015 agreement, the United States and other powers agreed to lift some economic sanctions if Iran agreed to rein in its nuclear program.
The pact opened the Iranian economy to Western companies eager to capitalize on its young, educated population and growing middle class.
Airlines, carmakers, hotel groups and oil companies all jumped to sign deals in Iran. The country's oil sector boomed and the economy grew.
Such enterprises could now turn into huge losses. The White House, in a fact sheet on the decision, said that "those doing business in Iran will be provided a period of time to allow them to wind down operations," and those that don't "risk severe consequences."
Here's who stands to get hurt:
1. Car drivers
Iran has the fourth largest crude oil reserves in the world, and claims nearly one-fifth of the planet's natural gas.
After sanctions were eased, the country ramped up production to about 3.8 million barrels a day. That's about 1 million barrels a day more than in early 2016.
New sanctions on Iranian oil exports would put a dent in global supply and could cause prices to spike. They've already soared 13% in a month, to their highest level in three years.
US gasoline prices have jumped to a national average of $2.81 a gallon, according to AAA. That compares to $2.66 a month ago and $2.35 a year ago.
Higher prices at the pump could hurt auto sales in the US and overall consumer spending.
Related: What Trump's Iran decision means for oil and gas prices
2. Boeing and Airbus
The biggest deals Iran signed with foreign companies have been for airplanes to modernize its creaky fleet.
Those are now off. Treasury Secretary Steven Mnuchin on Tuesday told reporters that licenses for Boeing and Airbus to export commercial planes, related parts and services to Iran will be revoked after a 90-day period.
Boeing (BA) previously planned to sell 80 jets to Iran Air. The first jets were due to be delivered this year.
It had also agreed to sell 30 737 MAX airplanes to Aseman Airlines, another Iranian carrier.
European rival Airbus (EADSF), which has a plant in Alabama, had agreed to sell 100 jets to Iran.
Boeing said in a statement that it will consult with the US government on next steps.
"As we have throughout this process, we'll continue to follow the U.S. Government's lead," the company said.
The jet maker was already preparing to put the brakes on the Iran sales, and can afford to take the hit.
Airbus said in a statement: "We're carefully analyzing the announcement and will be evaluating next steps consistent with our internal policies and in full compliance with sanctions and export control regulations."
Related: China is the big wild card in Trump's Iran decision
3. GE, Volkswagen and Total
Fears over sanctions returning kept many major foreign companies on Iran's sidelines. But a handful plunged into deals that are now at risk.
Total (TOT), the French oil and gas company, signed a $2 billion agreement to help develop Iran's giant South Pars gas field, together with Chinese state oil company CNPC. Now the company is worried the agreement could collapse in the face of new sanctions.
General Electric (GE) received millions of dollars in orders from Iran in 2017, according to company filings, for its oil and gas business. This includes orders for machine parts and equipment used in gas plants.
GE said in a statement that it's still reviewing the decision.
"[We] will adapt our activities as necessary to conform with these changes in U.S. law," the company said. "GE's activities in Iran to date have been limited and in compliance with US government rules, licenses and policies."
And in 2017, Germany's Volkswagen (VLKAF) announced that it would sell cars in Iran for the first time in 17 years. It responded to the news with a statement:
"Volkswagen began exporting vehicles to Iran last year. We are therefore monitoring and reviewing political and economic developments in the region very closely. As a matter of principle, Volkswagen complies with all applicable national and international laws and export regulations."
4. Airlines and hotel groups
Travel operators have taken advantage of the renewed interest in Iran as a business and tourist destination since sanctions were eased.
European airlines such as British Airways and Lufthansa (DLAKF) have resumed direct flights to the country, and Iranian authorities have relaxed visa requirements.
France's Accor (ACCYY) was the first international hotel chain to open in Iran in 2015.
Spain's Melia (SMIZF) and Rotana of the United Arab Emirates have also announced plans to open hotels in Iran.
5. Iran's economy
Growth has returned to Iran in recent years, but the economic recovery remains fragile. Sanctions would make the situation much worse.
The Iranian rial has plunged against the US dollar in recent months. The currency has lost more than 22% of its value over the past year, and media reports suggest the decline has been steeper on black market exchanges.
The fall has made imports more expensive, and some Iranians are reportedly cashing in their savings to buy dollars and euros.
Jason Tuvey, a Middle East economist at Capital Economics, said that the increasingly uncertain political environment would harm investment.
"A potentially more severe economic fallout could be triggered if Iran struggles to conduct international financial transactions," he added.
Valiollah Seif, the governor of Iran's central bank, says the country has enough foreign currency on hand to fund purchases of basic commodities and raw materials.
"Whatever the decision of the United States, it's not going to disrupt our economy," he said Tuesday, according to the semi-official Mehr news agency.
-- CNN's Ivana Kottasová, Bijan Hosseini, Tania Carvalho and Zahraa Alkhalisi contributed to this report.