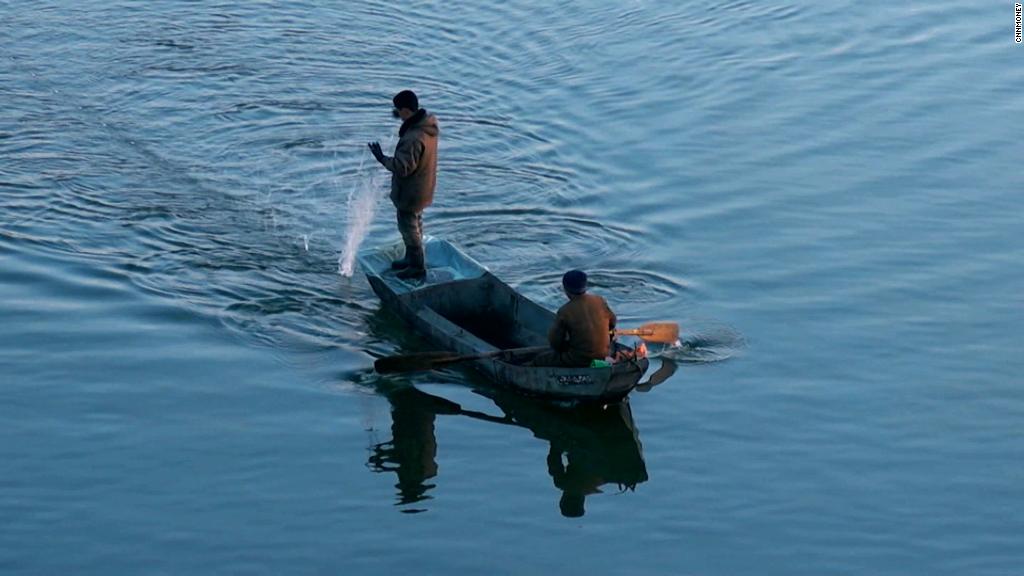 One of the biggest names in South Korean business is getting ready to take advantage of the country's improving relations with North Korea.
Hyundai Group said Tuesday that it's setting up a task force to prepare for the potential restarting of economic projects in North Korea.
The announcement comes shortly after a historic summit between South Korean President Moon Jae-in and North Korean supreme leader Kim Jong Un at which they committed themselves to rebuilding ties after years of tensions.
Hyundai Group, which split from the Hyundai Motor Group in 2000, was involved in various business projects in North Korea in the past, including a mountain resort and the Kaesong industrial complex, where North Korean workers made goods for South Korean companies.
Related: North and South Korean leaders hold historic summit
"Hyundai needs to be ready when/if the two Koreas agree on terms and inter-Korean economic cooperation resumes," a company spokesman said.
Hyundai will be closely monitoring the planned summit between Kim and US President Donald Trump that's expected to take place in the coming weeks, as well as any potential changes to the heavy sanctions in place on North Korea's economy, the spokesman said.
The Kaesong complex, a symbol of cooperation between the two Koreas, was closed as relations deteriorated in 2016. More than 120 South Korean companies had a presence there, employing tens of thousands of North Koreans and providing a steady stream of foreign currency to the regime in Pyongyang.
Hyundai also previously operated a tourist resort at North Korea's Mount Kumgang, near the border with South Korea. It was shut down in 2008 after a South Korean tourist was killed by a North Korean soldier.
The company's ties to North Korea go back to Hyundai's late founder, Chung Ju-young, who was born there.
Related: Will sanctions kill North Korea's consumer revolution?
Last week, South Korean Deputy Prime Minister Kim Dong-yeon said the country's government was "considering various scenarios" for economic cooperation between the two Koreas.
"The government is preparing response plans to different scenarios in terms of how and how fast to pursue [economic cooperation] and how to procure the resources for it," he said.
South Korea's government has allocated about $900 million to fund economic projects that involve both countries this year, according to the minister.
-- Yoonjung Seo contributed to this report.