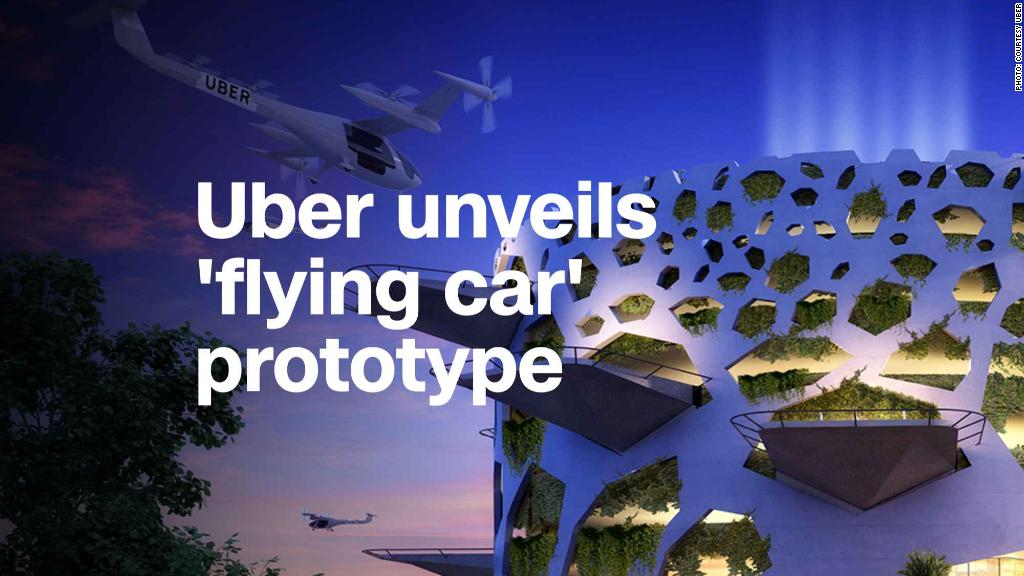 Your dream of riding in a flying car may be one step closer to reality.
Uber and NASA announced on Tuesday they're teaming up to simulate flying taxis in urban areas.
In 2016, Uber unveiled plans to develop electric flying cars to help improve transportation in cities, alleviate congestion and provide affordable transportation. NASA became a partner for the program a year later by developing air traffic management for a fleet of flying cars.
But now NASA wants to help get the concept off the ground even more. Literally.
Uber said it will share its plans for a ridesharing network of flying cars with NASA, which will conduct simulations. NASA's findings will help guide the creation of industry standards and regulations, the government organization said in a press release timed to Uber Elevate, the tech giant's second-annual summit to discuss flying cars.
The companies hope commercial trips will be available in 2023. Rides will be booked within the Uber app, similarly to how someone selects a ride in a car or SUV.
Although the cars -- technically referred to as VTOL, or vertical takeoff and landing vehicles -- seem like glorified helicopters, Uber believes its concept will be safer and cheaper than what's already available.
Uber's flying car has a futuristic look. Most of its propellers face upward like a helicopter's main blade, and another one is positioned forward like a plane.
"It's a simpler design compared to what we've seen from Uber before. This could lead to a safer vehicle," ARK Invest industry innovation analyst Sam Korus told CNNMoney.
Uber isn't the only company eyeing the skies. Competitors developing similar technology range from aviation giant Airbus to startups backed by Google (GOOG) co-founder Larry Page.
Related: Uber unveils plans to demo flying cars by 2020
But it will likely be years before the technology is ready and broadly available. Flying cars will need to safely operate in crowded airspace, near small drones and traditional airplanes. The safety of flying cars will need to be proven, and regulations will need to be developed.
However, the partnership with NASA is an early move toward figuring out regulations.
"Urban air mobility could revolutionize the way people and cargo move in our cities and fundamentally change our lifestyle much like smart phones have," NASA associate administrator Jaiwon Shin said in a statement.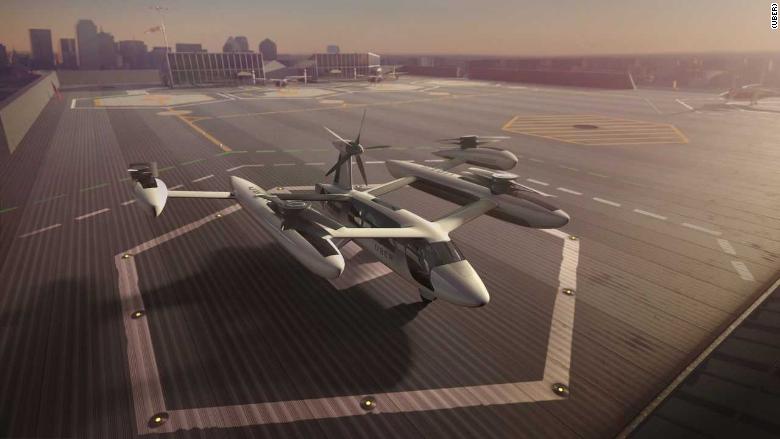 Flying cars would operate autonomously over dense areas, which could be extremely dangerous if something goes wrong.
Uber is well-versed in the risks associated with developing new technologies. It paused public tests of its self-driving cars after an Uber SUV in autonomous mode struck and killed a pedestrian in Tempe, Arizona in March.
Federal investigators are expected to deliver a preliminary report on the cause of the crash in the weeks ahead.