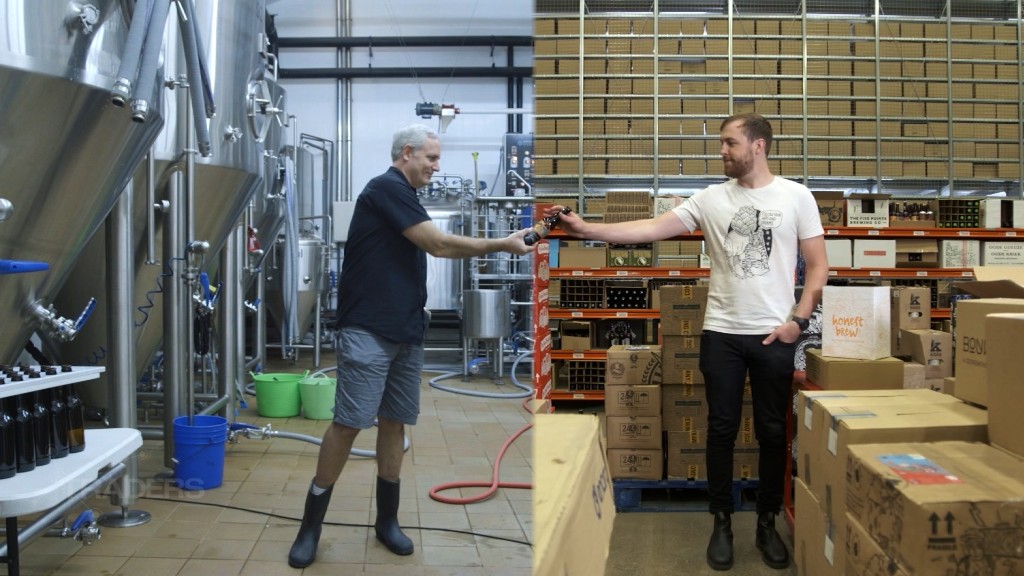 Americans are drinking less Budweiser. But India, Paraguay and South Korea are picking up the slack.
Anheuser-Busch InBev said Wednesday that overall sales were up slightly from a year ago and beat Wall Street forecasts.
Sales of Budweiser fell 1.3% during the first quarter, largely because of the decline in the United States. A-B InBev is struggling in America as craft brews become more popular — and the company has tried to cash in by acquiring smaller beer companies like Goose Island, Blue Point and 10 Barrel.
Luckily, the company is a global giant. Sales of Budweiser were up 2.5% in the rest of the world because of solid sales from emerging markets in Latin America and Asia.
A-B InBev owns more than just Bud and Bud Light. Stella Artois sales surged 12% in the quarter, thanks to strong demand in the UK and Argentina.
With all that in mind, A-B InBev (BUD) investors may be chanting that annoying Bud Light "Dilly Dilly!" ad catchphrase. The stock was up in early trading.
The company also said it was optimistic about its sponsorship of soccer's World Cup, which will take place in Russia in June and July.
Increased marketing expenses ahead of the World Cup ate into profits a bit this quarter, but A-B InBev is expecting that to pay off with strong sales in Argentina, Colombia and Peru. It also just launched Budweiser in Nigeria, another World Cup participant.
Related: America is falling out of love with Budweiser
A-B InBev shares are still down more than 10% this year. And worries about soft beer sales in the United States aren't just a problem for A-B InBev.
Molson Coors (TAP), which owns Coors Light, Miller Lite, Molson Canadian and Blue Moon, reported a surprise drop in beer sales last week. Its stock has plunged more than 25% this year.
But Constellation Brands (STZ), which owns Corona and Modelo as well as several wineries, reported strong results at the end of March. And Boston Beer (SAM), the owner of Sam Adams, recently reported an 18% increase in sales from a year ago.
So it's not as if Americans are falling out of love with beer. They're just shunning the biggest brands.