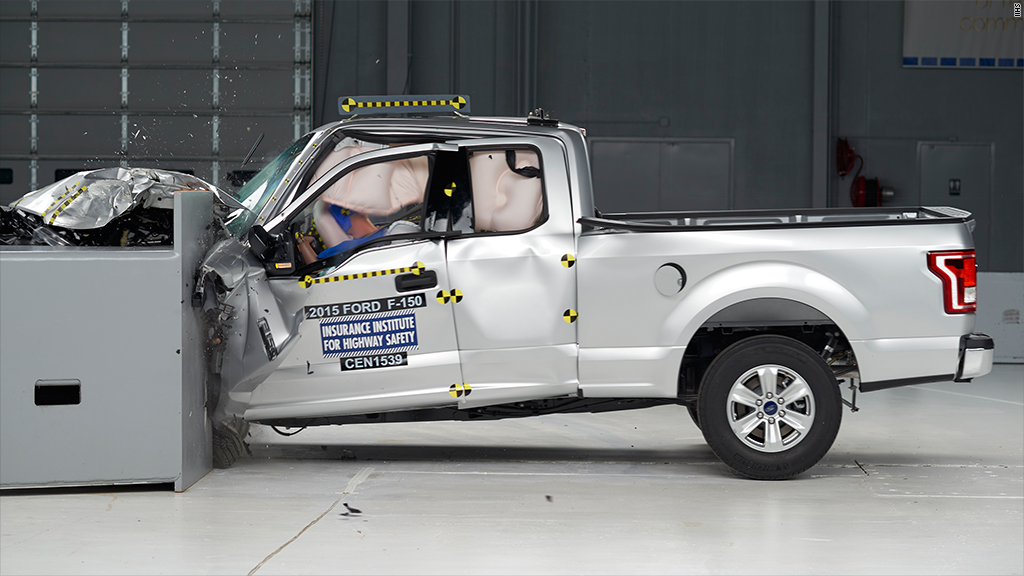 Ford could halt production of the F-150, its bestselling and most profitable vehicle, following a fire at a supplier's plant in Michigan last week.
Ford has already shut down truck production in a Kansas City plant, and it could shut its Dearborn, Michigan, truck plant either today or Thursday, according to a letter sent by a UAW official to union members. These are the only two plants that build the F-150.
The shutdowns could last for several weeks, according to a person familiar with the situation, although plans are in flux as Ford seeks an alternative supply of the missing parts. Even one missing part from a supply chain is enough to halt production of a vehicle.
Ford has about an 84-day supply of the F-Series truck in dealers' inventories, according to the company. That's enough that there won't be any shortages in the near term.
But if the shutdown lasts a month, buyers will probably discover the version of the truck they want - the type of engine, or the type of cab configuration or trim - won't be available. Those shortages are typical when vehicle inventory falls below 50 days.
"It's a very fluid situation," said spokesperson Kelli Felker. "We're working very closely with suppliers to resolve the issue and determine our next steps."
Related: Ford's new smart window
The fire was at the Meridian Magnesium Products of America plant in Eaton Rapids, Michigan, on May 2. The plant supplies other automakers as well, but so far only one ---- Fiat Chrysler ---- has reported an impact on production.
Fiat Chrysler (FCAU) confirmed that production of the Pacifica SUV at its plant in Windsor, Ontario, had been affected as a result of the supply disruption. But that plant continues to build the Dodge Grand Caravan minivan, which was not impacted. The Pacifica is a popular model for Fiat Chrysler, but far from its best seller.
However the F-150 has been the best selling US vehicle by any manufacturer for more than 40 years. It's a key profit generator for Ford.
Ford (F) has sold 287,000 F Series trucks in the United States in the first four months of this year, up 4% compared to a year ago. That includes some larger trucks than the F-150, although the F-150 makes up the overwhelming majority of those sales. It also is more than four times the sales of its second best selling vehicle, the Escape SUV.
7,600 workers build F-150 trucks at the two plants. They will get most of but not all of their pay during the temporary layoff.
An earlier version incorrectly stated that production of the Pacifica was halted. Instead, it has been disrupted.