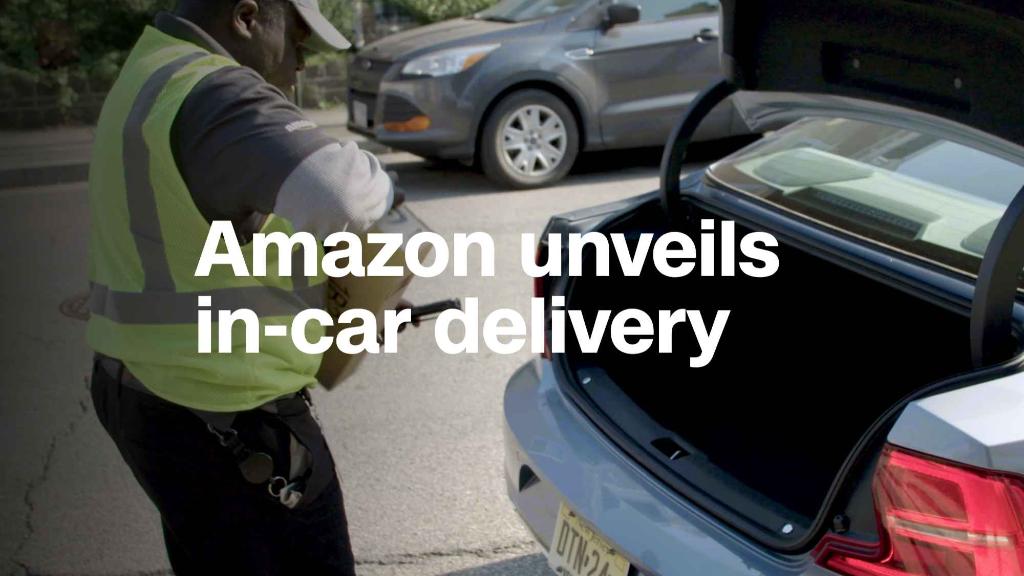 The next house you buy may already have someone living in it: Alexa.
Amazon and home-builder Lennar are opening staged-homes filled to the brim with Alexa-powered smart-home products. Anyone can visit these new "Amazon Experience Centers" to see what it's like to yell at a speaker to open the blinds, or push a button to order more toilet paper from Amazon Prime. The companies are launching the houses in 15 cities across the United States to start.
Lennar already has Amazon's Alexa smart assistant pre-installed in all of its new homes. The company includes an Echo Show and an Echo Dot so homeowners can lock doors, change temperatures, and turn off lights with voice commands.
Its houses have a number of other smart-home gadgets to get people started, including a Sonos One speaker, a Ring video doorbell, smart locks, a connected thermostat, and a Samsung SmartThings hub.
Lennar announced the Echo integration last summer as part of the its "everything included" approach to selling houses.
Lennar is the largest home builder in the United States, and made almost 30,000 homes in 2017. It has long had fully staged model homes all around the country. Now it is letting Amazon transform some of them with even more of its products, from Fire TVs and security cameras, to Dash Buttons and Prime Music services.
Related: Alexa wants to be your new co-worker
Lennar homes may have Echos on the counters, but most of the other included devices will work on any smart-home platform. The company sells all its houses with wireless internet pre-installed, including commercial grade access points and coverage in every corner of the house.
In 2016, the company announced it would sell houses designed to work with connected devices and Home Kit, Apple's smart-home platform.
"We realized very quickly that while the devices worked well and the technology was really compelling, it was also very scary," said David Kaiserman, president of Lennar Ventures.
Amazon offered something Apple didn't: customer service professionals who can come to your home and install or fix all these futuristic gadgets through Amazon Home Services.
"We think that's a necessary ingredient just to get people started and comfortable," said Kaiserman.
The smart-home market is expected to hit $53 billion in 2022, according to Zion Market Research. Major hardware chains like Lowes now stock connected-home devices, or have their own lines. And the big technology companies including Amazon, Google, and Apple are all fighting to be the primary system used in the home.
Amazon hopes its new experience centers will give it an edge. Potential customers can test out a futuristic home soaked in Amazon products and services, managed by a roommate named Alexa who never leaves dirty dishes in the sink.