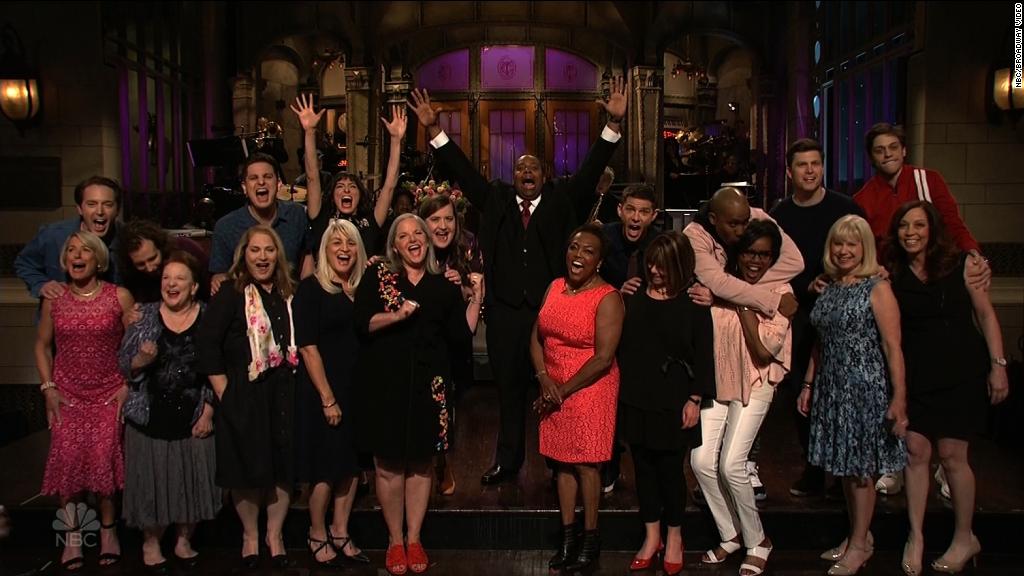 The cold open of "Saturday Night Live" usually belongs to politics, but on Saturday night it belonged to moms.
The mothers of cast members from the NBC variety show took over the beginning of Saturday's episode with many taking jabs at the show's political jokes.
Kenan Thompson asked his mother if she liked the show and she responded, "I do, except for all the political stuff. We get it!"
Mikey Day introduced his mother and reminded her of the time he was in a production of "The Crucible" in high school.
"You know, 'The Crucible' is a lot like that witch hunt against President Trump," Day's mother said before Day quickly ushered her off.
The mother of the newcomer Luke Null asked, "Why doesn't 'SNL' talk about 'Crooked Hillary'?"
"Mom, I'm so new here," he said. "Please don't do this to me."
As for Chris Redd's mother, she wondered why everyone is focused on Trump rather than "focusing on Jesus."
"Okay, well, Jesus isn't president," Redd said.
"And that's the problem," his mother said back.
And "Weekend Update" host Colin Jost asked his mom if she likes the political stuff on the show.
"I think Alec Baldwin does a great Trump impression," she said. "But why does it have to be so mean? Who writes that stuff?"
Jost, who is also one of the show's head writers, hesitated and responded saying he didn't know blaming his "Weekend Update" co-host, Michael Che, who is also a head writer, for the jokes.