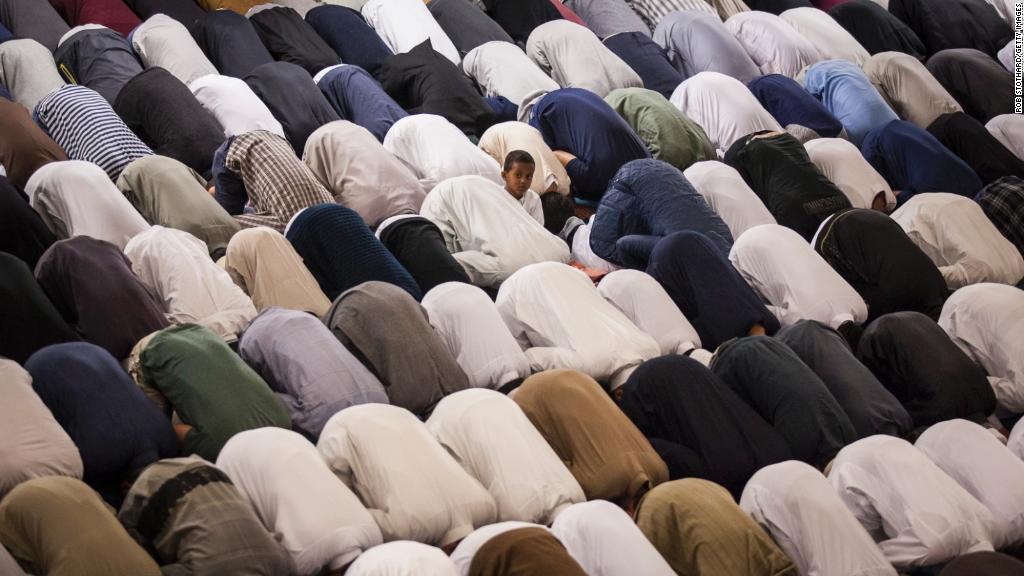 Party City says it's the first national US retailer to offer a dedicated line of decorations for Ramadan, the holiest month for Muslims.
The company is rolling out the line of products after numerous requests from customers.
The chain, which has more than 900 stores in the United States and Canada, is offering specialty items in a limited number of stores on a trial basis. Items first appeared on store shelves in late April.
Related: This 'modest fashion' startup is giving Muslim women more than clothes
Muslims in the United States will observe Ramadan beginning at sundown Tuesday this year. They will fast during daylight hours throughout the month. Ramadan concludes at sundown on June 14, when the holiday of Eid al-Fitr starts. Eid al-Fitr, which is the festival of "breaking the fast" runs through sundown the next day.
Demand for the Party City items has been very strong.
Many of the Ramadan and Eid al-Fitr items are out of stock, according to Party City's website. And other items are only available on a limited basis in stores.
Related US does $22 billion in trade with Muslim countries
For example, the six stores within 15 miles of Dearborn, Michigan — which has the largest percentage of Muslims of any major city — are sold out of most of their Ramadan stock, according to the company's website.
The items, which include tableware, banners, decals, gift bags and balloons decorated with mosques and crescent symbols, were made by an in-house product design team.
Party City introduces about 8,000 new products into its stores in a typical year.
There are about 5.7 million Muslims in the United States according to a 2014 study by the American Muslim Consumer Consortium, which also estimates that those American Muslims have about $98 billion in disposable income.