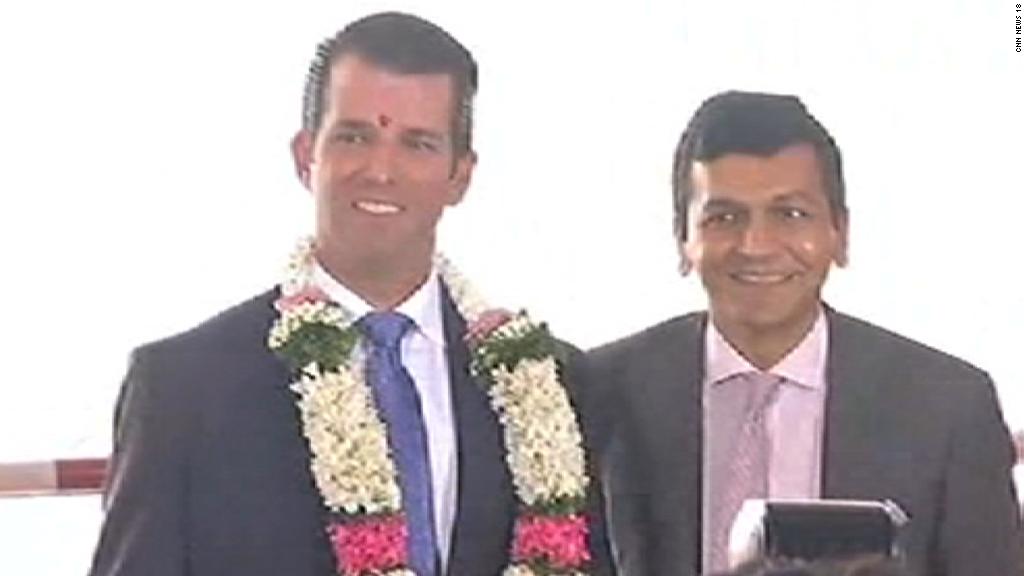 President Donald Trump is negotiating with China on trade while the Trump Organization is involved in a deal linked to a Chinese developer.
A state-owned Chinese construction company, MCC Group, said last Thursday it had formalized plans to develop a theme park in Lido, Indonesia. The park is part of a broader project called MNC Lido City, and the Trump Organization has existing licensing agreements for other components of the project.
The Trump Organization in 2015 said it would partner with MNC Land, the Indonesian developer in charge of the project, to put the Trump name on a golf course, luxury hotel and residential development on the premises.
The company said on Tuesday its licensing deals are separate from the China-backed development of the theme park.
"The theme park project is wholly owned by MNC Land and has no relationship to the Trump Organization," the company said in a statement. "MNC Land's relationship with the Trump Organization consists of management agreements that were signed in 2015 for luxury hospitality and residential projects owned by MNC Land at MNC Lido City and MNC Bali Resort." (The Trump Organization also partnered with MNC on a resort in Bali, Indonesia.)
When asked for comment, MNC provided the same statement as the Trump Organization.
China's commitment to the Indonesian project comes as Trump and his administration are engaged in high-stakes talks with Beijing on trade.
On Sunday, in a move that surprised many, the president tweeted that he's working with Chinese President Xi Jinping to help Chinese state-controlled phone and telecom equipment maker ZTE get back into business, adding the "Commerce Department has been instructed to get it done!"
Related: Wilbur Ross: US exploring other remedies for ZTE ban
ZTE (ZTCOF) said last week that it halted its main operations after the Trump administration banned American companies from selling it vital components.
Negotiations are ongoing, Trump said Tuesday morning. Chinese Vice Premier Liu He is scheduled to be in Washington Tuesday through Saturday for a second round of trade talks amid escalating threats of sanctions.
Trump isn't in charge of the Trump Organization anymore, but he has not sold his ownership stake in the company. His sons, Donald Jr. and Eric, took the reins of the company after their father took office and stepped away from his business empire.
But ethics experts have questioned how effective Trump has been in separating himself from his businesses and potential conflicts of interest.
"He hasn't done what everybody else did for 40 years — Republicans and Democrats — and set up a blind trust," said Norm Eisen, the former ethics chief for President Barack Obama and a CNN contributor. "He's simply maintained ownership of his properties."
(Eisen is involved in lawsuits against Trump alleging that the president's acceptance of payments and other benefits from foreign governments is in violation of the Constitution.)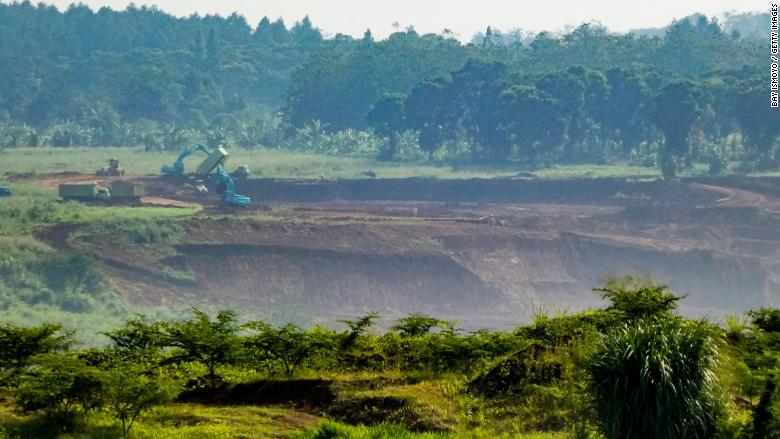 The Trump Organization has been involved in the Lido project, which is less than 50 miles from Jakarta, since at least 2015. The company reported income from the partnership in 2016 and 2017.
"Trump Hotel Development is involved in the master plan of this spectacular development, which will include the first Trump golf course in Asia as well as a world-class spa, luxurious hotel and residences," Donald Trump Jr., said in a statement in September 2015.
In the same press release, MNC CEO Hary Tanoesoedibjo touted what he called an "integrated lifestyle resort destination," and noted MNC's plans to develop Indonesia's first "world-class" theme park in addition to the Trump luxury properties.
Related: What we know about Trump's business empire
In June 2016, MNC said that it had secured an agreement with the Chinese construction firm, MCC, to design and build "a world-class integrated theme park resort in Lido."
Last week, MCC said that subsidiary China Jingye had finalized the deal.
China's interest in building the theme park is connected to its Belt and Road initiative, which seeks to expand China's international footprint by pumping hundreds of billions of dollars into railways, roads, ports and other projects across Asia, Africa and Europe.
MCC did not immediately respond to a request for comment on Tuesday about the deal, or whether the timing is related to negotiations with Trump on trade.
Asked about the matter at a regular news briefing on Wednesday, Chinese Foreign Ministry spokesman Lu Kang said reports linking Trump's changed stance on ZTE with the contract awarded to MCC are an "imaginary story" resulting from US domestic politics.
-- CNN's Cristina Alesci, Melanie Schuman, Laura Dolan, Steven Jiang and Ivan Watson contributed to this report.