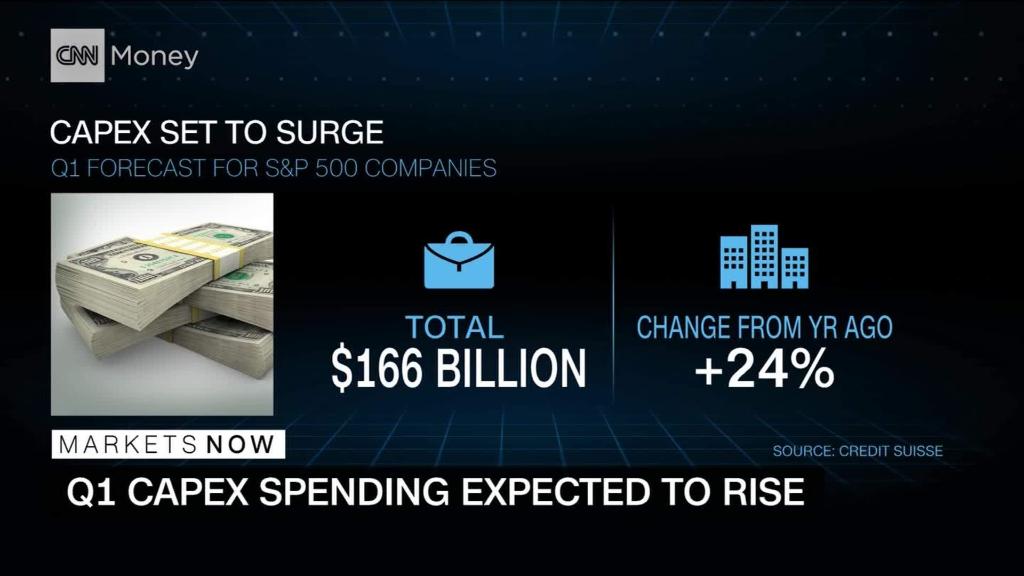 One of Corporate America's biggest proponents of the Republican tax cut says companies will spend their savings on themselves.
"In today's world you either innovate or evaporate," Bob Nardelli, founder and CEO of the investment and advisory company XLR-8, said Wednesday on CNNMoney's "Markets Now."
Nardelli, the former CEO of Chrysler (FCAU) and Home Depot (HD) and a former executive at GE (GE), said he expects companies to "significantly" increase their capital spending by as much as 30% because of the tax breaks.
He noted that companies produced strong earnings in the first quarter, and many are reinvesting in their own businesses.
"The corporations are taking great advantage of this new tax program," he said.
Nardelli was critical, however, of Corporate America's initial rush to use their tax savings on stock buybacks. He noted that buybacks are unpopular with the public, and he believes that at least a quarter of tax savings should have gone to improve infrastructure.
"Overall, it did well, though there could have been some level of refinement," Nardelli said. "We worked expeditiously to get it done. It's done a good job."
President Donald Trump's tariffs may have eaten a bit into corporate profits, but Nardelli praised them nonetheless. He said they have encouraged US manufacturers to buy more American steel and "create more patriotism," calling Trump "a savvy negotiator."
Corporations have mostly fought the tariffs. They say there is not enough American steel or aluminum to fulfill their needs, and tariffs force them to pay more for imports.
Nardelli also weighed in on his former companies. He said that Home Depot had a decent quarter, despite slow sales because of the harsh winter.
But he chastised GE CEO John Flannery for moving too slowly to turn the company around. Nardelli said he wants to see "more bold moves" and more decisive, aggressive action to streamline the company and sell underperforming assets.
"I went through this at Chrysler, and time is not your friend," Nardelli said. "I love that company; I'm pulling for them. I would like to see them move more quickly. There can be no slow maybes."
He joined CNNMoney anchor Maggie Lake on the program, which streams live from the floor of the New York Stock Exchange every Wednesday at 12:45 p.m. ET.
Related: Watch 'Markets Now' here every Wednesday at 12:45 p.m. ET
"Markets Now" is hosted by Lake and CNNMoney editor-at-large Richard Quest. You can watch at your desk or on your phone or tablet at CNNMoney.com/MarketsNow.
Each episode features incisive commentary from investors and experts on the biggest news of the day. Previous guests have included crypto bull Mike Novogratz, BlackRock strategist Kate Moore, hedge fund manager Kyle Bass and others.
Can't watch at 12:45 p.m. ET? Interview highlights will be available online and through the Markets Now newsletter, delivered to your inbox every afternoon.