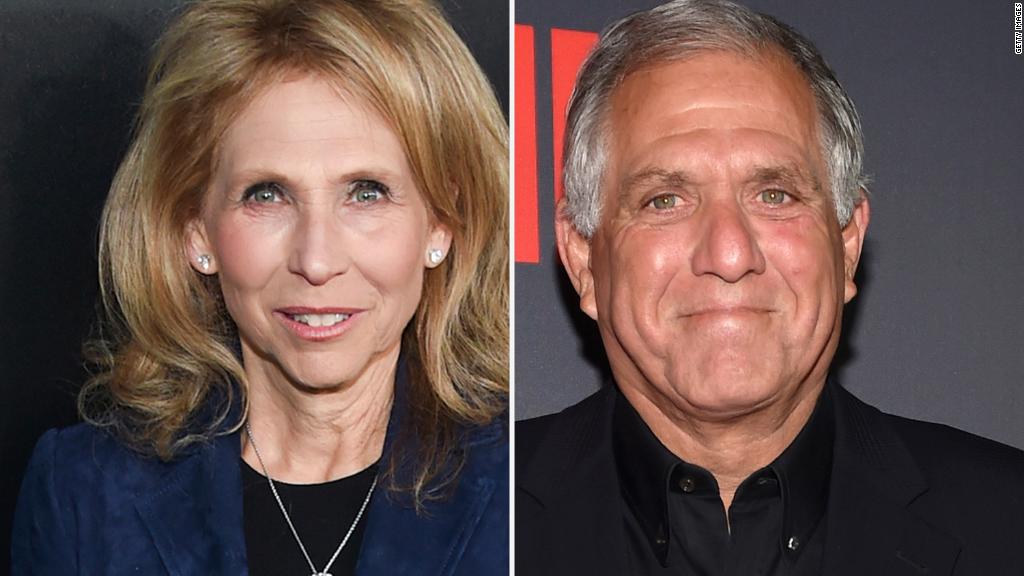 The future of CBS, one of America's beloved television brands, may be decided this week.
CBS Corporation, led by CEO Leslie Moonves, is seeking a temporary restraining order against its controlling shareholder National Amusements.
The battle is pitting Moonves against National Amusements president Shari Redstone, who wants CBS and sister company Viacom to consider merging.
Arguments were heard in Delaware Chancery Court on Wednesday afternoon.
The judge granted the temporary restraining order and said he would issue a ruling on Thursday.
A few minutes later, Moonves stepped on stage at the CBS network's annual "upfront" presentation for advertisers.
He received a standing ovation from the advertising executives and CBS insiders in attendance.
"So... how's your week been?" Moonves joked.
Then he began to pitch the network's new and returning TV shows.
The corporate drama is playing out during one of the CBS network's busiest weeks of the year.
After all the partying with advertisers on Wednesday evening, CBS is planning to hold a special board meeting on Thursday afternoon. The intent is to vote on a dividend that would cut Redstone's voting stake in the company from approximately 80% to 17%.
If the vote is successful, Redstone would lose some of her power over CBS and Moonves would gain more autonomy. CBS says this would "enable the company to operate as an independent, non-controlled company and more fully evaluate strategic alternative," like a sale to a content-hungry tech company.
But if Redstone prevails through the courts or some other means, Moonves could be booted from the company he has led for decades.
Related: CBS sues Shari Redstone, its controlling shareholder
Moonves has a sterling reputation in the entertainment industry and on Wall Street. He has been at odds with Redstone, and the independent board members of CBS are siding with him.
Five board members filed suit for a temporary restraining order on Monday morning. CBS said the suit was designed to stop Redstone "from interfering" in Thursday's vote.
"The Special Committee members, all independent directors of the Company, unanimously believe that the CBS Board has a fiduciary duty to act now to protect all stockholders and prevent Ms. Redstone from further breaches of her fiduciary duties," the CBS suit stated.
National Amusements (NAI) responded in a brief to the court on Wednesday morning.
"Plaintiffs suggest that NAI intends to force such a merger by removing and replacing the CBS independent directors. There is no truth to that," lawyers for National Amusements wrote. "NAI does not have, and has never had, any intention of replacing the CBS Board or taking other action to force a merger."
National Amusements asserted that the CBS board members are attempting "an unprecedented usurpation of a controlling stockholder's voting power."
Later in the day on Wednesday, NAI moved to prevent CBS from cutting Redstone's voting stake by changing the CBS bylaws. The amendment requires board actions, like the one in question, to be approved by a supermajority of the CBS board of directors.
"NAI believes the irresponsible action taken by CBS and its special committee put in motion a chain of events that poses significant risk to CBS," the company said in a statement.
Now the judge's protective order is in effect. The judge is expected to rule before the start of the CBS board meeting on Thursday.
-- CNN's Jill Disis contributed reporting.