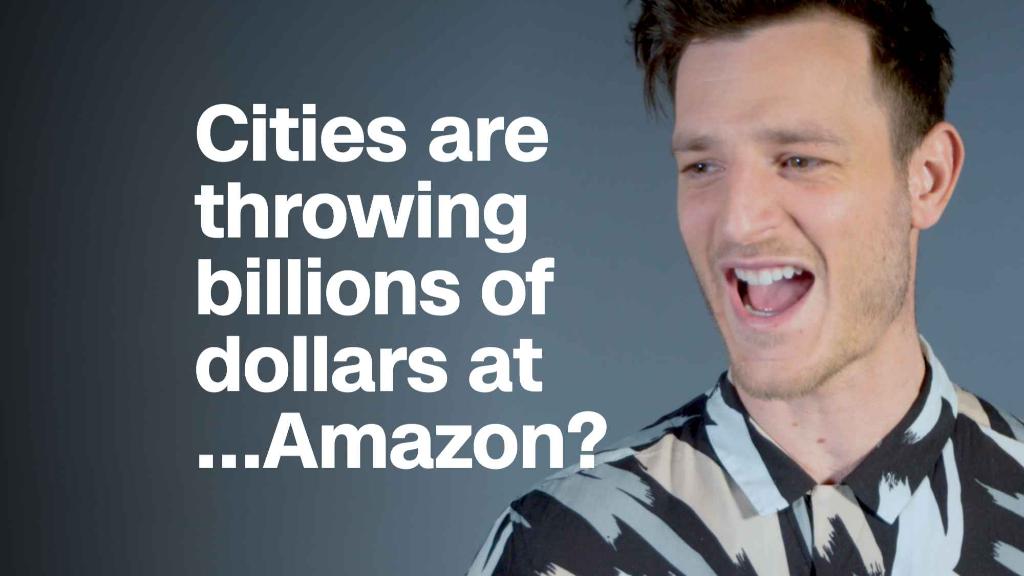 When Amazon representatives came to visit Arlington, Texas, in February, the company was intrigued by the city's potential to host its second headquarters.
Arlington is about 20 minutes away from a major airport and offers unique perks. It was the first US city to officially offer self-driving shuttle rides to the public, and its soon-to-be-vacated Texas Rangers baseball stadium could house Amazon's second headquarters.
The North Texas city also said a new downtown could be built and promised the company nearly $1 billion in incentives, including grants for hiring local residents and waiving building permit fees.
But ultimately, Arlington, which submitted its HQ2 proposal as part of the Dallas-Fort Worth region's bid, wasn't a fit.
Dubbed HQ2, Amazon's second headquarters will cost $5 billion to build and could create as many as 50,000 jobs.
On Tuesday, Arlington officials announced Amazon passed on the city, stating it is "no longer moving forward in the selection process" for HQ2. Arlington was informed of the tech giant's decision in recent weeks.
"I think they're looking for a more advanced urban setting," Mayor Jeff Williams told CNNMoney.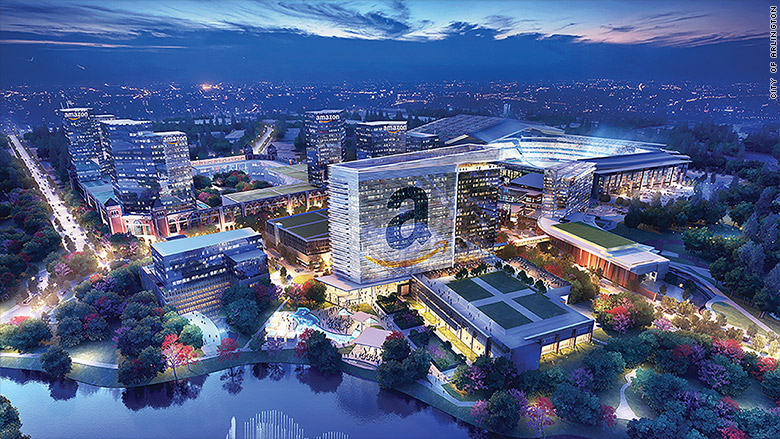 Related: For Amazon HQ2 hopefuls, Seattle serves as a cautionary tale
This doesn't come as too much of a surprise considering most of the finalists on Amazon's top 20 list are major metropolises. Last year, Amazon received 238 proposals from cities large and small to host its next headquarters.
Arlington, which has a population of nearly 400,000, may be out of the running, but other cities in the Dallas-Fort Worth metro area appear to remain under consideration.
"Arlington remains very supportive of our region's on-going effort to secure HQ2 and its thousands of high-paying new jobs, which will benefit the North Texas region," the city of Arlington said in a statement.
Other major metro areas also submitted multiple sites for consideration. For example, New York City's bid suggested four areas for the new facility: Midtown West, Long Island City, the Brooklyn Tech Triangle and Lower Manhattan.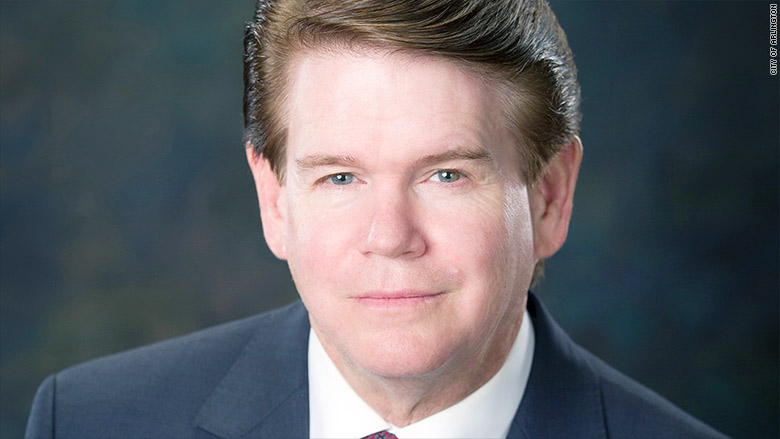 Related: Dinners and city tours: Amazon meets with its HQ2 finalists
It's unclear if other city finalists have been informed they're no longer a contender. Amazon did not respond to a request for comment.
Still, Williams is pleased Arlington was a finalist. He hopes the proposed site will attract another corporation to relocate to the city.
"[As a result of the process], we hope we will see a lot of other businesses who want to consider Arlington," Williams said. "It's confirmation of how great our city is."