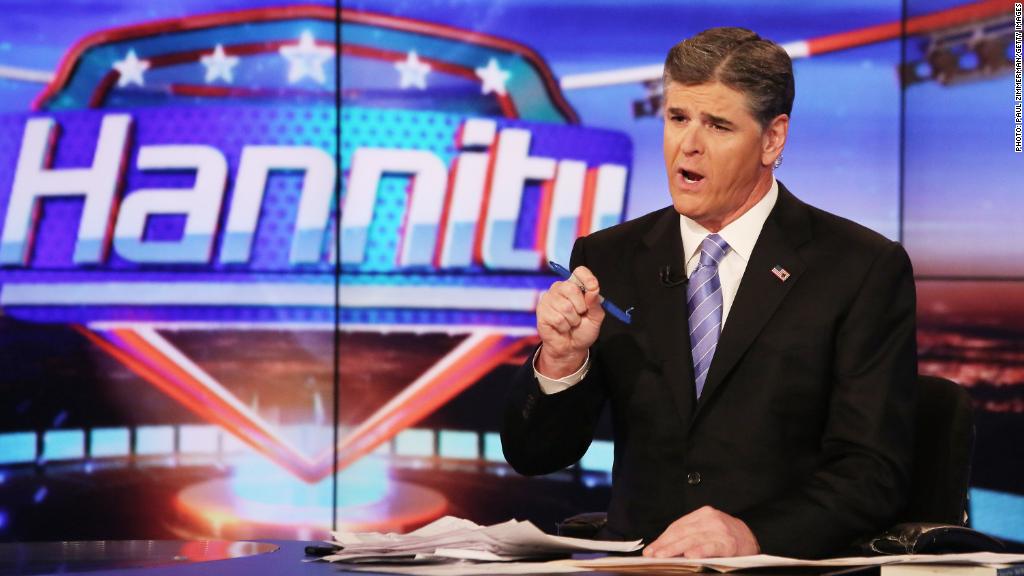 A top Fox News executive who has been named in harassment lawsuits over allegations she helped foster a hostile work environment, and whose activities are reportedly being probed by federal investigators, continues to quietly work for the company, despite the cable news behemoth repeatedly claiming she is on indefinite leave, four people familiar with the matter told CNNMoney.
Dianne Brandi, executive vice president of legal and business affairs at Fox News, was named in a number of lawsuits from former network employees who alleged harassment. The lawsuits accused Brandi, who could not be reached for comment, of playing a role in fostering a culture of harassment at the company by failing to take adequate action when inappropriate conduct was reported. Brandi has denied the allegations against her, a Fox News spokesperson said, and all of the lawsuits were later settled or allegations against her dismissed, with the exception of one that is currently in arbitration in which she was named as a defendant.
Since October 2017, Fox News has said Brandi is on voluntary leave from the company. BuzzFeed reported in late March that she had returned to work. But again earlier this month, in a press release announcing a new general counsel, the network reiterated that she remains "on voluntary personal leave."
A senior Fox News employee, who like others spoke to CNN on the condition of anonymity because they were not authorized to publicly discuss the matter, said that the network's continued insistence she is on leave has left some staffers "puzzled." A second senior employee agreed with that assessment. 
"It seems like it's still business as usual for Dianne," a third person familiar with the matter told CNN.
Brandi is doing work related to contract negotiations at Fox News, people familiar with the matter said.
A spokesperson for Fox News told CNN that Brandi, who has worked at the company for more than two decades and has an in-depth understanding of its legal issues, provides the network with "transition services as needed."
"Dianne Brandi's status is unchanged, she remains on personal leave," the Fox News spokesperson said. "We value our relationship with Dianne, who provides us with transition services as needed."
An email to Brandi's Fox News address returned an automatic reply saying she was "currently out of the office" and asking the person emailing her to contact one of two other people "if you need immediate assistance." A phone call was not returned.
Fox News on Tuesday put to rest a large swath of the legal action it faced. For about $10 million, the network settled racial and gender discrimination lawsuits involving 18 current and former employees.
Related: Suzanne Scott makes history as Fox News' first female CEO
On Thursday, Fox News announced that Suzanne Scott, who served as the network's president of programming, would take the reins as chief executive officer. Jay Wallace, who had been president of news, was named president of Fox News and executive editor.
Before being ousted from Fox News, Roger Ailes, the late longtime chairman and chief executive of the network, counted Brandi as one of his top lieutenants. Gabriel Sherman, a journalist who has reported deeply on Fox News and who wrote a book on Ailes, has said the "mysteriously untouchable" Brandi has a "roadmap of where the bodies are buried" at the network.
The Wall Street Journal, The Washington Post, and The New York Times reported in October 2017 that Brandi is among the Fox News executives federal authorities are interested in as they investigate payments used to settle sexual harassment accusations. Fox, according to The Post, previously asserted Brandi's innocence.
Federal investigators are looking into whether Fox News failed to inform shareholders about settlements made with employees who charged former chairman and CEO Roger Ailes with sexual harassment, in addition to investigating possible misconduct by personnel and asking questions about the environment at the company.
Update: This story has been updated to note that Brandi has denied the allegations against her, and that all of the lawsuits she was named in, with the exception of one that is in arbitration, have been settled or the allegations dismissed.