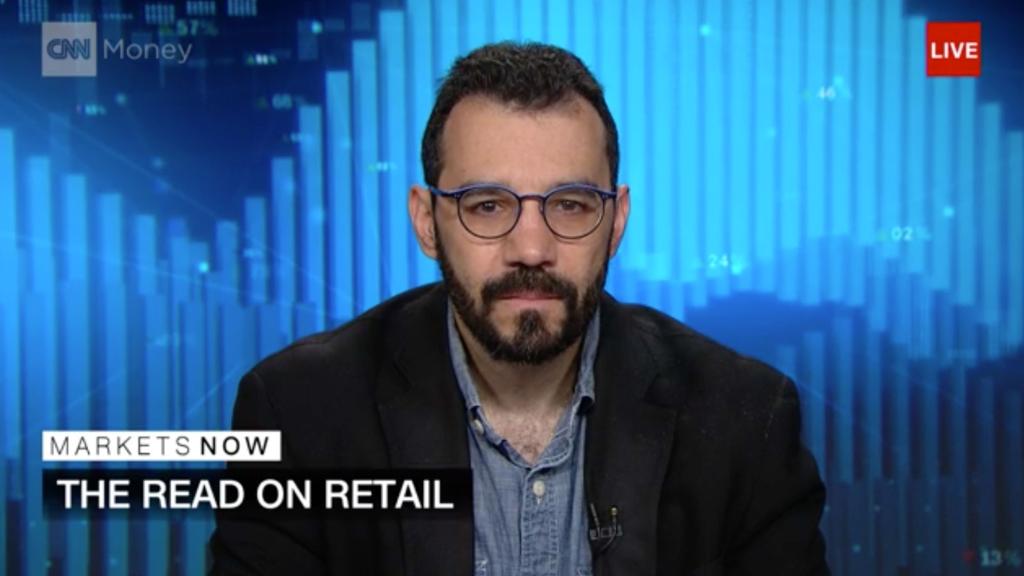 Good news for Target: Online sales are booming. Bad news for Target: It's spending so much to play catch up to Amazon that it's hurting its profits.
Target's (TGT) online sales surged 28% from a year ago. But subpar earnings sent the stock down 5% in early trading Wednesday.
Target, like many other traditional retailers, is investing heavily in their digital operations. Amazon (AMZN) is the clear e-commerce leader. But Target, Walmart (WMT), Macy's (M) and other big chains are posting solid online sales growth too.
The problem for Target is that it costs money to generate those digital sales.
Target said that its gross margins, a key measure of profitability, were down slightly from a year ago. And that was due partly to increased digital fulfillments costs, the expenses tied to getting a product from a warehouse delivered to customers.
It's essentially a classic case of short-term pain with the hopes of a longer-term gain. Target CEO Brian Cornell admitted as much in the company's earnings release, saying that Target "made significant progress in support of our long-term strategic initiatives."
Related: Why some retailers are winning and others are losing
The problem is that Wall Street often has a "what have you done for me lately?" sort of mentality. So the fact that Target's sales missed analysts' estimates is an issue.
Another concern: Target is going to have to keep spending in order to become a true online retailing powerhouse. Despite all its big investments, Target said that digital sales accounted for just a little more than 5% of overall revenue.
But some analysts think Target is making the smart, albeit painful decisions in the short-term, helping it eventually become a leader in digital commerce.
"Target should be commended for efforts and investment it is putting in place to better connect with their customers," said Georg Richter, CEO and Founder of OceanX, a company that partners with retailers on subscription-based online sales programs.
And even though Target's stock took a hit Wednesday, it is doing much better than other retailers like JCPenney (JCP) and Sears (SHLD), which have failed to embrace digital commerce and are quickly losing relevance with today's shoppers.