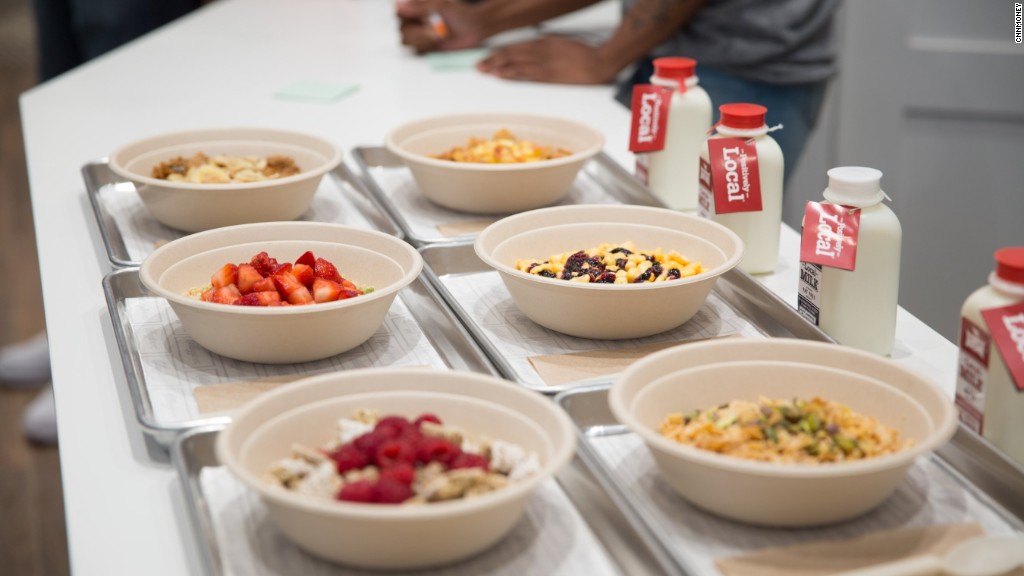 Kellogg is digging into its bag of tricks to get Americans excited about cereal again.
For the first time in 10 years, Kellogg is launching a new Froot Loops flavor — Wild Berry. A purple star will join the cereal's blend of bright red, blue and green rings for a "berry-inspired mix."
The update to Froot Loops is Kellogg's latest effort to revive consumers' shrinking appetites for sugary cereals.
But instead of running away from sugar, Kellogg is leaning into its classic brands. In 2016, it launched cinnamon Frosted Flakes and a chocolate version hit the market in November. The company also debuted a limited-edition cereal with unicorns earlier this year.
Instead, Kellogg is trying to rebrand cereal as an anytime-of-day meal that fits in the morning, as an afternoon snack or an evening desert — "Whatever Froots Your Loops" is the new tag line for the Froot Loops brand. It is selling bagged cereals to make them more snackable.
"The companies are likely diversifying their marketing strategies to try to capture new occasions," AllianceBernstein analyst Alexia Howard said. "Everybody is trying to reposition themselves into the snacking space."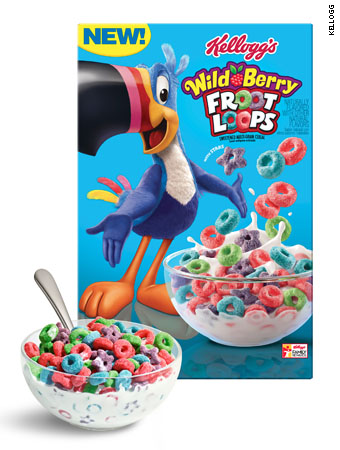 By putting a new spin on fading childhood breakfast staples, Kellogg is playing on customers' nostalgia. It hopes people who haven't thought about Toucan Sam in years may come back to try the brand again.
Kellogg isn't the only company trying this strategy.
General Mills rolled out Chocolate Peanut Butter Cheerios in 2017 and unicorn-shaped marshmallow Lucky Charms earlier this year. It also brought back artificial coloring and flavors in Trix last year after an outcry from customers. Post added cinnamon to its classic Fruity Pebbles brand.
Related: Does anybody eat cereal for breakfast anymore?
Sugary slump
Cereal sales in the United States have dipped 9% over the past five years to $10.5 billion. They will drop an additional 5% during the next five years, market research firm Euromonitor predicted.
In the past, brands pitched cereals as a healthy way to start the day and provide energy for kids, but the marketing started to fall flat as healthier options emerged.
More Americans are swapping out a bowl of cereal in the morning for protein and fruit bars, and on-the-go yogurts that offer more convenience and less sugar, according to Euromonitor research Ana Sepulveda.
"Sugar remains one of the biggest concerns for consumers in breakfast cereal, and future regulatory changes will only magnify this importance," she said.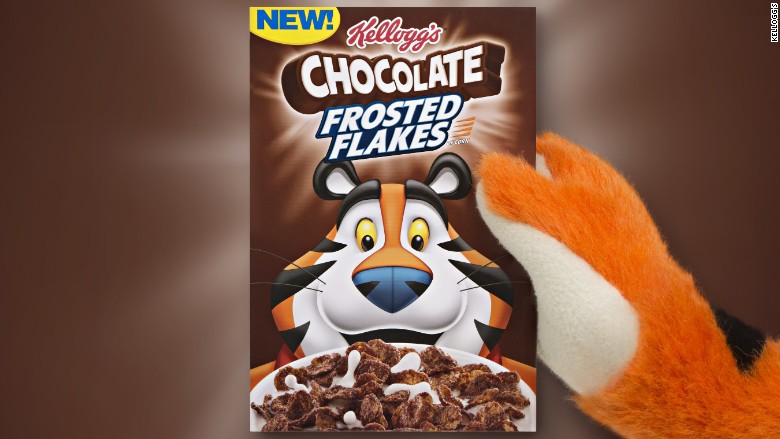 A new FDA nutrition labeling rule will go into effect by 2020 that more clearly labels how much added sugar and calories are in their food.
Changing consumer preferences have hurt General, Kellogg and Post, the largest cereal producers in the United States. General Mills' overall sales have dropped for three straight years and Kellogg's have declined four years in a row.
Millennials have been at the front of the shift to healthier and more portable snacks, and companies have expanded their lineups in recent years to spark growth.
General Mills bought Annie's organic pastas and snacks for $820 million in 2014 and Blue Buffalo pet food for $8 billion earlier this year. Kellogg dished out $600 million for RXBar, and Post paid $1.5 billion for breakfast sausage maker Bob Evans Farms last year.
But cereal remains core to their businesses. Kellogg's morning foods division, which also include Corn Flakes, Rice Krispies, Apple Jacks and Pop-Tarts, made up 21% of the company's $12.9 billion in sales last year.
Any turnaround strategy to boost sales involves squeezing out every dollar from cereal.
Morning foods are no longer Kellogg's "growth engine," chief executive Steve Cahillane said in February. He's searching for ways ways to "stabilize" the business.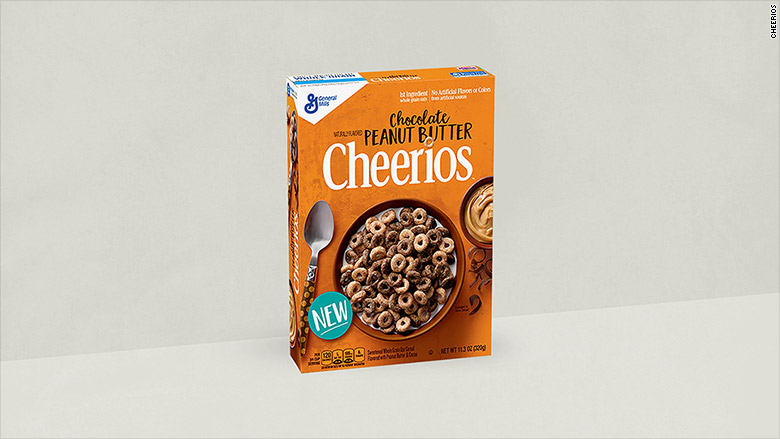 Kellogg, General Mills and Post are attempting a mix of cheaper prices, advertising nods to nostalgia, and eye-popping colors and shapes to convince consumers to give cereal another chance.
These companies are not emphasizing health benefits as much as they used to in their advertising.
Cereal price wars
The strategy is working for General Mills.
CEO Jeff Harmening attributed a 2% rise in US cereal sales last quarter to Chocolate Peanut Butter Cheerios and unicorns in Lucky Charms.
"There's no shortage of examples of good news and messaging on our cereal business this year," he said in March.
Kellogg cereals have also improved. "Frosted Flakes and Fruit Loops play very well," Cahillane told analysts earlier this month. He pointed to Chocolate Frosted Flakes as a strong performer and hinted more innovations were on the way.
Cereal sales in the United States were up 1.5% in the four weeks ending on April 21, according to Howard. But companies have lowered prices to drive those sales, which means they're sacrificing profit.
But the uptick may be unsustainable.
"It's not necessarily going to create value for shareholders if you're spending a fortune on innovation, promotional activities and your pricing and profitability come down," she said.