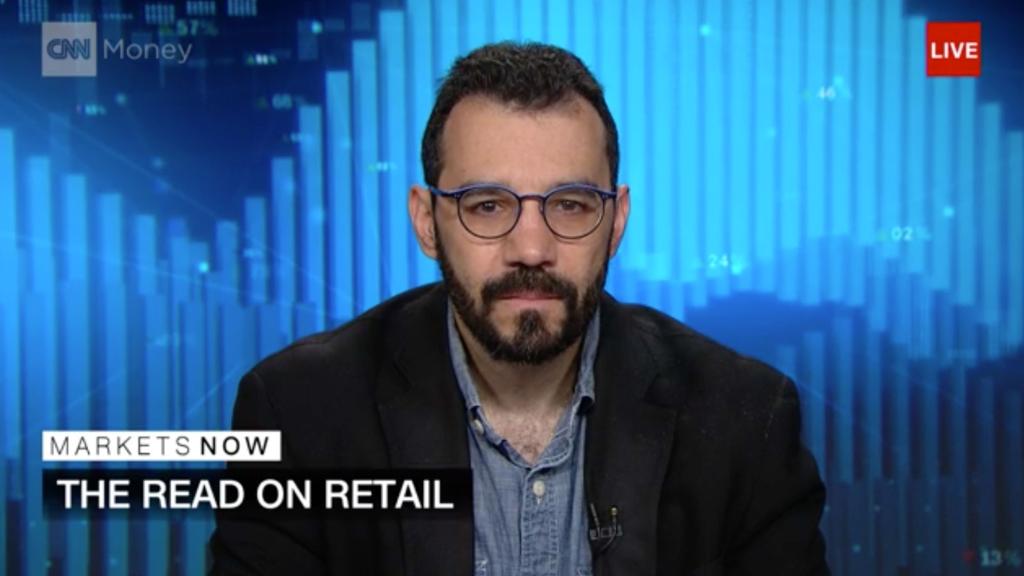 It looks like consumers around the world are having breakfast, brunch, lunch, dinner and dessert at Tiffany's.
The luxury retailer's sales and profits topped forecasts, and Tiffany also boosted its outlook. Shares rose a shiny 23% Wednesday.
Tiffany (TIF) did well in every market. Overall sales were up 15%, buoyed by strong spending in China and Japan. European sales rose sharply too.
Tiffany said US sales benefited from more tourists shopping in America. Jaded New Yorkers were buying more jade and other bling too. The company said locals also spent more in the quarter.
And profits got a big boost from US tax reform. Overall earnings surged 53% from last year. Tiffany said its effective tax rate was 25.3% in the quarter, down from 31.7% a year ago.
Tiffany has enjoyed a stellar run since Alessandro Bogliolo took over as CEO in October. Bogliolo succeeded Frederic Cumenal, who stepped down in early 2017 following a stretch of sluggish results. Tiffany's new CEO formerly ran Italian apparel company Diesel SpA, and he was also an executive at Sephora and Bulgari.
He said in the earnings release that Tiffany was "particularly encouraged by the breadth of sales growth across most regions and all product categories."
Related: Why some retailers are winning big while others are losing
The company is also amping up its marketing under Bogliolo. He cited a new ad campaign dubbed "Believe in Dreams" that features actress Elle Fanning in print and digital ads.
And Tiffany plans to spend even more on ads for the remainder of the year, a move Bogliolo said the company was taking "because we are committed to reaching the full, long-term and sustainable growth potential of this legendary brand."
Tiffany's Trump Tower problems are apparently ancient history. The company blamed sluggish sales during the 2016 holiday shopping season and early 2017 due to "post-election traffic disruptions" near its flagship New York store on 5th Avenue.
Tiffany's stock hit a 52-week high Wednesday and is up 30% over the past 12 months. The company's strength comes at a time when one of its rivals, Signet (SIG), is in big trouble.
Signet, the company that owns Jared, Kay and Zale and is traditionally a big advertiser on TV, has plunged 30% over the past year due to weak sales and a probe of its in-store credit practices and promotions by the Consumer Financial Protection Bureau.