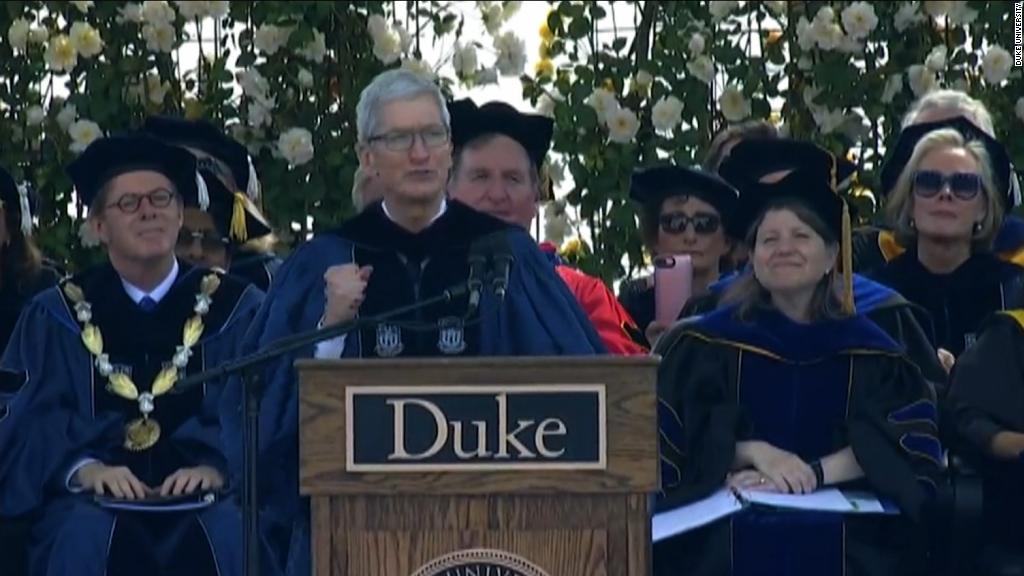 European customers can now find out exactly what kind of data Apple holds on them.
The company is rolling out a new tool that lets people download all of the data it holds on them. The company released the tool in Europe ahead of Friday, when a new data protection regulation comes into effect across the European Union.
The law gives people more control over the way companies use their data.
Apple (AAPL) will now let European users download data including information about apps they purchased, photos, documents, calendars and bookmarks. People will also have the ability to download their Apple online store transaction records and past marketing communications, as well as details of AppleCare support history.
Apple said the service is currently only available in the European Union, Iceland, Liechtenstein, Norway, and Switzerland, but added that it will be broadened out to people around the world "in the coming months."
The new General Data Protection Regulation (GDPR) is aiming to completely transform the way companies handle personal data. It is a European law, but it applies to all companies that collect and handle the data of people inside the European Union, regardless of where they are based.
Data can't be held for longer than necessary, and anyone can ask a company to delete their personal information. Companies and organizations also need to make sure they have a lawful basis for collecting data.
The regulation seeks to expand and update data rules that have been in place since 1995 -- long before hacks, security breaches and data leaks became common.
The incentives are huge: European regulators can fine larger companies up to 4% of annual global sales, which for the big tech firms could run into billions of dollars.
Tens of thousands of companies and organizations, from big tech, to banks, to charities and hospitals are now scrambling to get their data policies in shape before Friday.
That's why it feels like every single company is sending out those strange emails asking for consent to keep contacting its customers or informing them about the new privacy policies.
It's why some companies have decided to leave the European Union or stop serving their European customers.
Related: These companies are getting killed by Europe's new data rules
USA Today took another approach. To comply with the new law, it has stripped down its site of all features apart from few articles, leaving it looking like it's a website from 1998.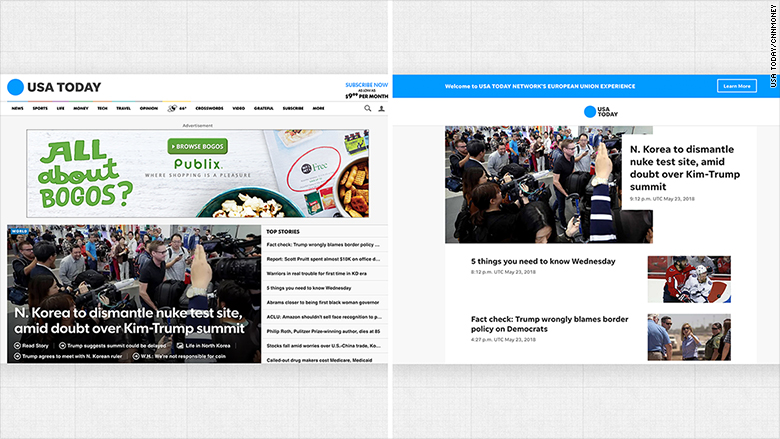 The new rules are aiming to make internet safer, but they could also cause headaches to companies and users.
"Lot of companies are putting in measures that are creating negative experience for users...if I am going through a customer journey to sign up for something, and I now have to go through 16 screens with all these different clicks, that becomes really annoying, and difficult," said Mark Thompson, the global head of privacy advisory at KPMG.