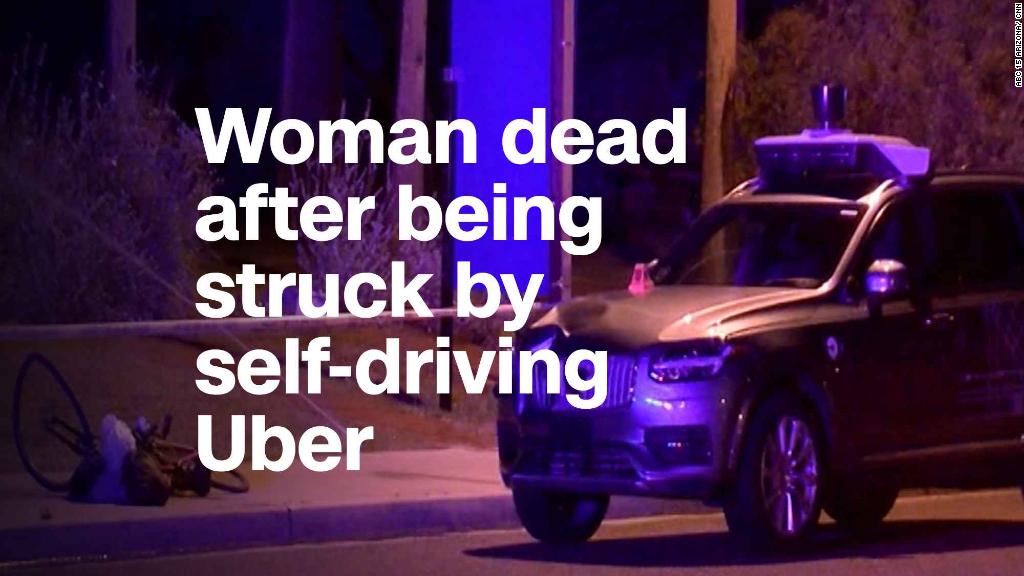 Uber is closing down its self-driving car operation in Arizona.
The tech company announced on Wednesday it will lay off 300 Uber workers in Arizona. It said it will focus on its autonomous vehicle efforts in San Francisco and Pittsburgh.
Most of those impacted by the layoffs are vehicle operators, who were paid to supervise the vehicles during tests. Uber said it will provide outplacement services, such as resume building and interview prep.
The news came two months after one of its self-driving Volvos struck and killed a pedestrian in Tempe, Arizona. It was the first known fatality involving a fully autonomous vehicle, and a black eye for the industry.
Arizona had been widely regarded as the most welcoming state for self-driving vehicles. In December 2016, Arizona governor Doug Ducey said in a statement, "Arizona welcomes Uber self-driving cars with open arms and wide open roads."
Related: Experts say Uber technology failed to protect pedestrian
But following the fatality, Ducey suspended Uber's ability to test on state roads. Since the crash, Uber has been cooperating with a National Transportation Safety Board investigation.
Uber said it plans to resume tests on public roads in Pittsburgh this summer -- once the NTSB's preliminary report has been released.
The fatal crash in Tempe has raised questions about the safety of self-driving vehicles. A recent AAA study revealed Americans are increasingly afraid of riding in self-driving vehicles. About 73% of participants said they would be scared to ride in a fully autonomous vehicle.
The self-driving vehicle industry points to technology as a way to limit the 1.25 million deaths on roads worldwide each year. Car crashes are overwhelmingly due to human error.
"We're committed to self-driving technology, and we look forward to returning to public roads in the near future," Uber said in a statement. "In the meantime, we remain focused on our top-to-bottom safety review, having brought on former NTSB Chair Christopher Hart to advise us on our overall safety culture."