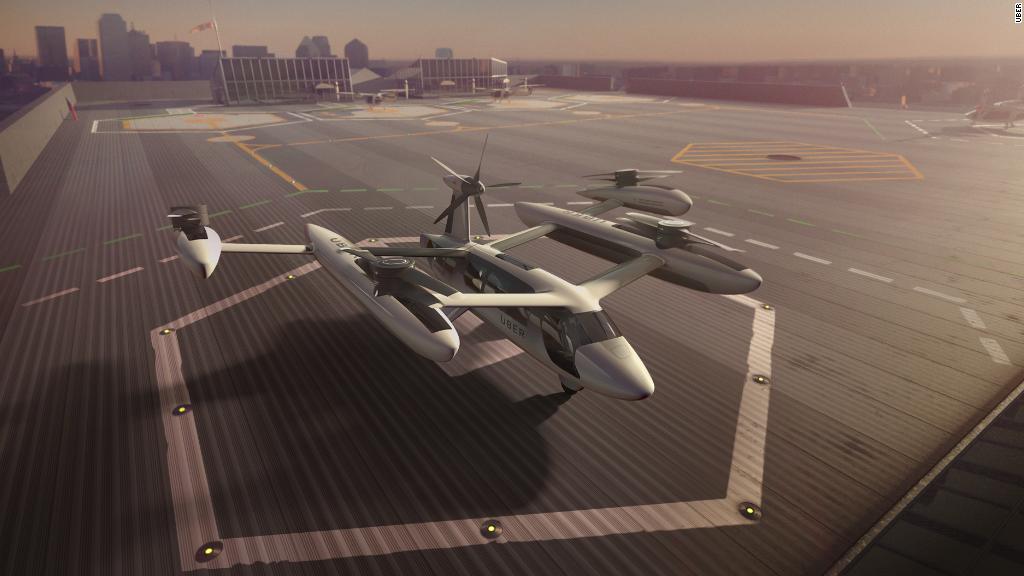 Uber just turned a big profit -- but don't get used to it.
The startup said Wednesday that it posted a $2.5 billion profit in the first quarter after years of mounting losses. However, the impressive figure was almost entirely the result of Uber ceding two of its operations abroad to rivals.
Uber said it gained about $2.9 billion on paper from selling its business in Southeast Asia to Grab and completing a merger of its Russia business with Yandex during the quarter, according to financial results the company provided to CNN.
Instead of cash, Uber received sizable stakes in both companies.
Without the gains from the two deals, Uber would have been $304 million in the red. Yet, that amount is nearly 50% less than Uber's losses in the same period a year earlier.
Uber sales for the quarter hit $2.5 billion, a 67% increase from the same quarter a year ago.
The results were released along with Uber's confirmation of plans for employees and existing investors to sell as much as $600 million worth of stock in a new tender offer.
Related: CNN investigation: 103 Uber drivers accused of sexual assault or abuse
The secondary stock sale would value Uber at $62 billion, according to the company, up from the $48 billion it was valued at in a similar deal at the beginning of this year with Japanese conglomerate SoftBank (SFTBF).
Uber spent billions in its quest to dominate ride hailing markets around the world while also investing in self-driving cars and food delivery. The company posted a $2.8 billion loss in 2016 and a staggering $4.5 billion loss in 2017.
Under Dara Khosrowshahi, who took over as CEO last year amid turmoil at the company, Uber has ceded costly operations in some markets and worked to pave the way for a public offering expected next year.
Khosrowshahi touted the company's ability to "significantly reduce our losses" in a statement about the results Wednesday, but teased plans to continue spending heavily.
"We plan to reinvest any over-performance even more aggressively this year, both in our core business as well as in big bets like Uber Eats globally," Khosrowshahi said.