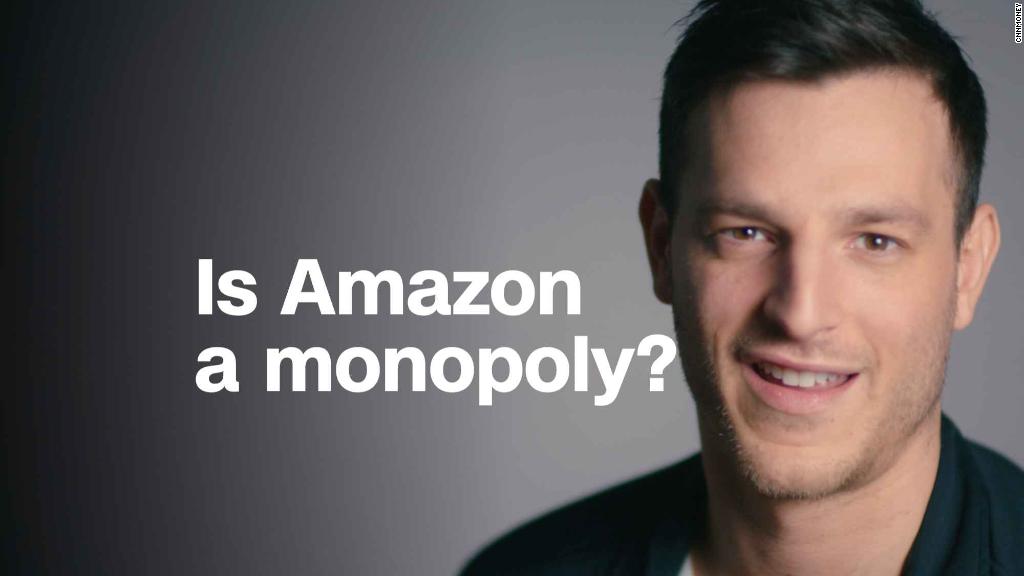 Best Buy has proven once again that it's possible for a brick-and-mortar retailer to do well even in a world increasingly dominated by Amazon and online commerce.
The electronics retail chain said its outlook is strong after it posted solid first-quarter sales and profit Thursday that topped Wall Street's forecasts.
But shares of Best Buy (BBY) fell about 7% in early trading on the news.
Best Buy chief financial officer Corie Barry noted during a conference call with analysts that investments in its supply chain and increased transportation squeezed the company's profit margin. Higher transportation expenses have hurt big retailers lately because of a trucker shortage.
Investors may also be worried about how much Best Buy and other retailers are spending to bolster their digital operations to keep up with Amazon.
Best Buy's stock has been on a tear lately. Before its drop on Thursday morning, Best Buy was up more than 10% in 2018 and nearly 50% in the past 12 months. Best Buy is not far from its record high.
Yup. Record high. That's not a misprint. Despite competition from Amazon (AMZN) (as well as Walmart (WMT), Target (TGT) and other big box retailers that sell phones, TVs, and video games) Best Buy has been thriving.
Related: Best Buy just redesigned its logo
And it's not the only one that has been able to escape Amazon's significant shadow.
For every struggling retailer like JCPenney (JCP), Sears (SHLD) and Victoria's Secret owner L Brands (LB), there are others that continue to post solid sales and are being rewarded by Wall Street.
Tiffany (TIF) just reported phenomenal results and its stock is at an all-time high. Yoga apparel retailer Lululemon (LULU) is at a record high too. And TJX (TJX), the owner of T.J. Maxx and Marshalls, isn't far from one either.
But the strength of Best Buy is arguably the biggest surprise in retail.
Related: Why some retailers are holding their own against Amazon and others are failing big time
CEO Hubert Joly, who took over in 2012, has proven to shoppers (and investors) that there's still a reason to come to the stores to test out and buy gadgets and get expertise from the company's Geek Squad -- as opposed to buying everything from Amazon.
Best Buy and Amazon are now partners. The two announced last month that Best Buy will sell more than 10 high-definition and 4K Amazon televisions in stores and online this summer from Toshiba and Insignia, the house brand for Best Buy.
The televisions will be branded "Fire TVs," the same name Amazon uses for its streaming set-top boxes
It just goes to show that even the mighty Amazon, which is busy adding more physical stores of its own, still needs traditional retailers like Best Buy to help it out.