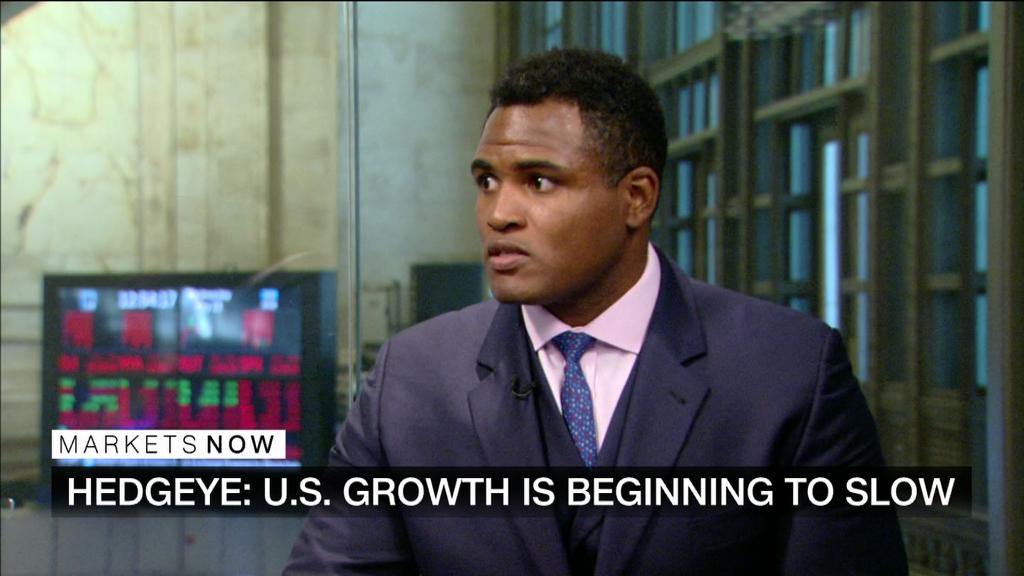 President Trump's decision to cancel an historic summit with North Korea rattled Wall Street.
The Dow lost as much as 250 points, or about 1%, on Thursday after the White House scrapped the June 12 meeting in Singapore. The S&P 500 and Nasdaq fell nearly 1% apiece. All three major indexes rebounded before long and were down just modestly by early afternoon.
The sudden decision dashed hopes among investors for the end of nuclear saber-rattling between the United States and North Korea.
The stock market has been "suffocated" by a steady stream of geopolitical headlines that mask the broadly positive backdrop for corporate earnings, said Mark Luschini, chief investment strategist at Janney Capital.
The news sparked a sell-off in South Korean funds. The iShares MSCI South Korea ETF (EWY) dropped about 2%.
The VIX (VIX) volatility index jumped by as much as 8%. Gold, which tends to do well when investors are fearful, jumped more than 1%. The precious metal is on track for its biggest gain in two months.
In a letter released by the White House, Trump wrote he's canceling the meeting with North Korean leader Kim Jong Un because of "tremendous anger and open hostility" in recent statements.
Trump also returned to his more bellicose comments of last year.
"You talk about your nuclear capabilities," Trump wrote, "but ours are so massive and powerful that I pray to God they will never be used."
Related: The three biggest risks to global investors
The North Korea news could complicate Trump's efforts to reach a trade agreement with China. Fears of a trade war with China had been abating in recent days. However, Trump suggested earlier this week that Chinese President Xi Jinping could be behind the more hostile rhetoric out of North Korea.
Wall Street was already under a bit of pressure on Thursday prior to the scrapping of the North Korea summit.
Commerce Secretary Wilbur Ross announced late Wednesday he's launching an investigation into whether auto imports are hurting US national security. That could lay the groundwork for tariffs on American imports of autos.
"It's extremely ill-advised by the Trump administration," said Greg Valliere, chief global strategist at Horizon Investments.
Shares of Toyota (TM) and Honda (HMC) reversed by about 2%. American auto makers Ford (F) and General Motors (GM) rose modestly.
"We seem to roll from one news cycle to the next," Luschini said, "whether it's trade, North Korea or Iran."
The stock market had been on the comeback trail prior to Thursday's sell-off. The S&P 500 has rallied about 2.5% in May, on track for its best month since January.