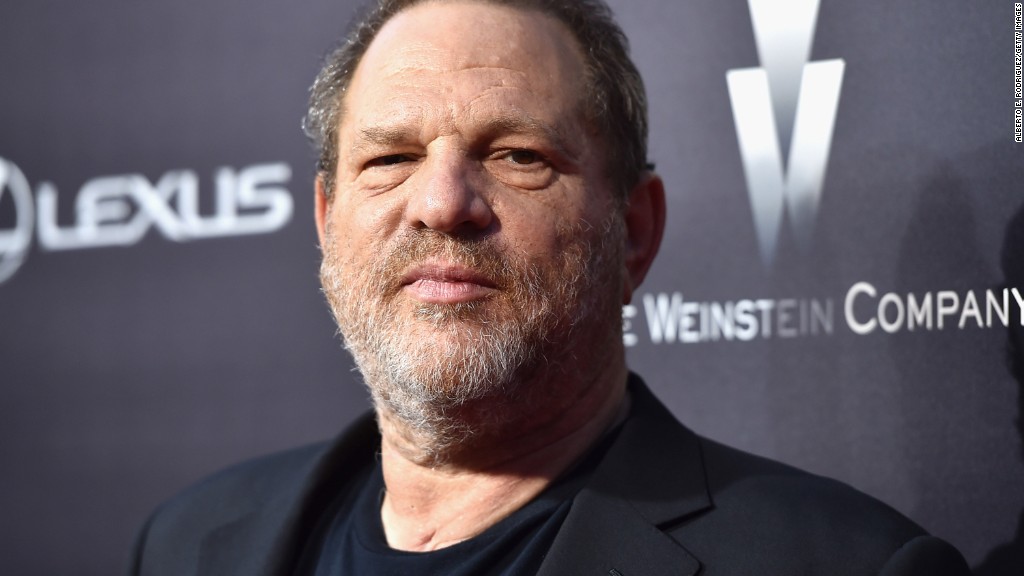 The Weinstein Co. produced too much content to completely disappear. But the name that once carried so much weight in Hollywood -- taken from brothers Bob and Harvey Weinstein -- is likely to fade from view, while its assets face an uncertain future under new stewardship.
Harvey Weinstein was arrested Friday on charges of rape and sex abuse.
"Mr. Weinstein has always maintained that he has never engaged in non-consensual sexual behavior with anyone," Weinstein's attorney Benjamin Brafman said in a statement. "Nothing about today's proceedings changes Mr. Weinstein's position. He has entered a plea of Not Guilty and fully expects to be exonerated."
The fate of Harvey Weinstein's former company had been in limbo for months, as it sought to unwind itself from its co-founder, and then find a buyer.
Earlier this month, a bankruptcy court judge approved the sale of the Weinstein Co. to Lantern Capital, a Dallas-based private equity firm, for $310 million.
In the deal, Lantern -- which is not a known player in the entertainment industry -- will acquire a mix of projects that include several unreleased films and a library of movies and TV shows.
One high-profile Weinstein TV series, "Project Runway," has already found a new life. It was announced at NBC's upfront presentation earlier this month that the long-running franchise would be returning to Bravo, the NBCUniversal network, after a decade at rival Lifetime, which terminated its commitment to air the show in November after the allegations against Weinstein surfaced.
Related: Remains of the Weinstein Company sold -- to the only real bidder
In a statement announcing the deal, NBC said it was "beyond excited to reboot 'Project Runway' at the network where it all began." The company also cited a wider relationship to develop other unscripted programming with Lantern Entertainment, whose co-presidents, Andy Mitchell and Milos Brajovic, called the agreement "an exciting first step for Lantern Entertainment."
The Weinstein Co. library includes more than 250 films. Those titles have collectively garnered 28 Academy Awards, among them "The King's Speech" and "The Artist."
First at Miramax Films, and then the Weinstein Co., Harvey Weinstein was considered a pioneer in the field of Oscar campaigning, in a way that both won accolades and, during his heyday, had high-profile talent flocking to work with him.
Some of the unreleased movies on Weinstein's slate, meanwhile, have managed to extricate themselves from those ties. That includes "In the Heights," an adaption of the Tony Award-winning stage musical by "Hamilton's" Lin-Manuel Miranda, with the rights having reverted to Miranda and playwright Quiara Alegria Hudes.
Two other Weinstein productions, "Paddington 2" and a movie version of the series "The Six Million Dollar Man" -- titled "The Six Billion Dollar Man" and starring Mark Wahlberg -- were acquired by Warner Bros., which, like CNN, is a unit of Time Warner.