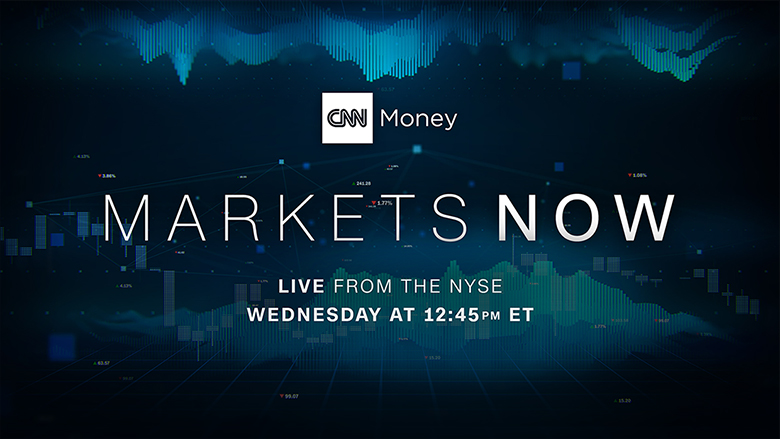 Volatile oil prices. China tariffs. Market swings.
BlackRock (BLK) executive Rick Rieder will address a full agenda of topics on CNNMoney's "Markets Now" on Wednesday.
Rieder is a managing director and the global chief investment officer of fixed income for BlackRock. He joins CNNMoney anchor Maggie Lake during an interesting week.
It's been a volatile period for oil. Prices surged to their highest level in over three years last week. Now prices are slumping. US crude oil futures have dropped by nearly 10% to trade around $66.50 per barrel, down from about $73 last week.
Prices fell after Saudi energy minister Khalid Al-Falih said he was in intensive discussions with Russia and other OPEC nations to pump more oil to ease global supply concerns.
Rieder has argued that if the OPEC and Russia production cuts remain in place, and if other conditions are upheld, crude oil could remain in the $70-range — and that high price might not be so bad for consumers.
On Monday, Rieder had called OPEC's and Russian oil production as a "pillar" or support for energy prices. But he tweeted last week that the pillar "appeared to show cracks."
Related: Oil prices are falling fast. Here's why
On Tuesday, the White House said it plans to impose 25% tariffs on $50 billion worth of goods from China. The government added that it will place new limits on Chinese investments in US high-tech industries.
Some business leaders have warned that the tariffs could result in a trade war, which could raise prices on goods and end up hurting consumers.
Also on Tuesday, the market dropped around 400 points following a political crisis in Italy.
Despite all this uncertainty, Rieder still says there are opportunities in this market.
"Considering a lack of discernible trading momentum, heightened volatility and a diminished ability to hedge, one might feel an overt pessimism toward today's market opportunity set," he wrote in a blog post last month. "Not us; we perceive a half-full glass."
Related: Watch 'Markets Now' here every Wednesday at 12:45 p.m. ET
CNNMoney's "Markets Now" streams live from the New York Stock Exchange every Wednesday at 12:45 p.m. ET. Hosted by Lake and CNNMoney editor-at-large Richard Quest, the 15-minute long program features incisive commentary from experts. Recent guests include former Chrysler and Home Depot (HD) CEO Bob Nardelli and Bitcoin bull Mike Novogratz.
You can watch "Markets Now" at CNNMoney.com/MarketsNow from your desk or on your phone or tablet. If you can't catch the show live, check out highlights online and through the Markets Now newsletter, delivered to your inbox every afternoon.
— CNN's Alanna Petroff, Donna Borak and Nathaniel Meyersohn contributed to this report.