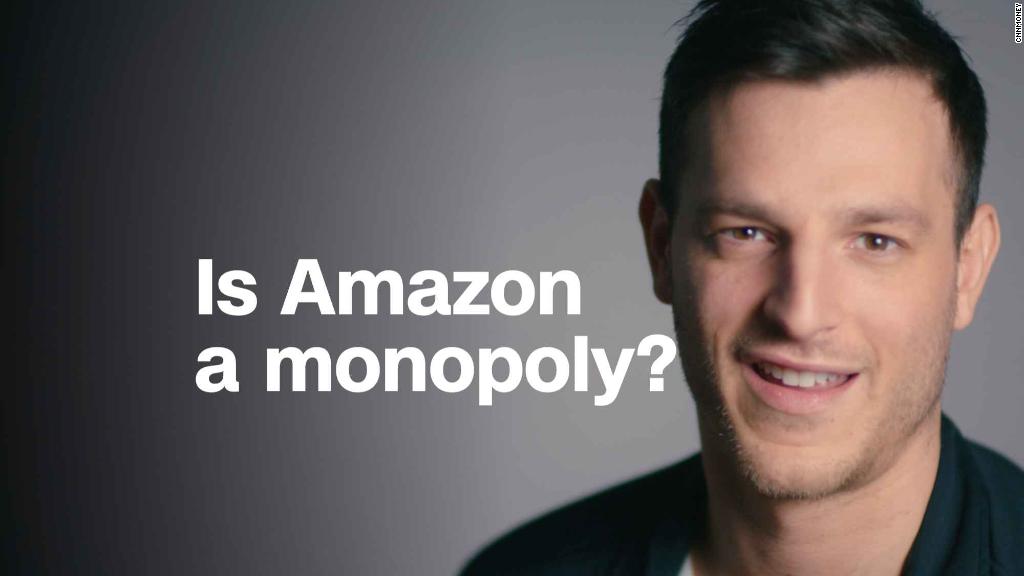 The market took a big tumble Tuesday. 220 of the stocks in the S&P 500 were down more than 1.5%. But with a little less than an hour to go before the end of trading, market darlings Netflix, Amazon and Facebook were holding up just fine.
Netflix (NFLX), which just passed media titans Disney (DIS) and Comcast (CMCSA) in market value last week, fell just 1%. The stock has soared 85% this year.
Amazon (AMZN) was flat. The Jeff Bezos-led retail and cloud computing giant is now worth about $780 billion -- more than Microsoft (MSFT) and Google (GOOGL). Amazon trails only Apple (AAPL) in the market cap race. Shares are up nearly 40% so far in 2018.
And then there's Facebook (FB).
It continues to bounce back from the hit that it took after it was revealed that data from 87 million Facebook users was improperly shared with Cambridge Analytica, the now defunct consulting firm that had ties to the 2016 Trump presidential campaign.
Mark Zuckerberg's social networking company was flat Tuesday and is now up more than 5% so far this year. What's more, Facebook is less than 5% below the all-time high it hit just before the problems tied to Cambridge Analytica came to light.
What's most notable about the resilience of Netflix, Amazon and Facebook Tuesday is that they were doing well along with stocks that are more classic flight to safety plays, ones that tend to zig when the broader market zags.
Consumer staples, utilities and real estate stocks rose Tuesday. Coca-Cola (KO), Pepsi (PEP), wine and beer maker Constellation Brands (STZ), electric company Duke Energy (DUK) and real estate firms Crown Castle (CCI) and Public Storage (PSA) were up for example.
Related: Dow tumbles on Italy fears and US-China trade concerns
When investors are scared -- and they were clearly rattled by what the results of the latest Italian elections may mean for the future of the European Union as well as renewed trade tensions between the US and China -- they don't typically buy risky tech stocks.
The move into boring consumer, utilities and real estate makes sense. These companies tend to pay big dividends that often yield more than government bonds.
And the yield on the benchmark 10-Year US Treasury sank Tuesday, all the more reason for investors to buy bond proxies and shun interest rate sensitive firms like the big banks. JPMorgan Chase (JPM), Citi (C) and Bank of America (BAC) all fell more than 4%.
The fact that Netflix, Amazon and Facebook -- three of the so-called FAANG stocks (Apple and Google owner Alphabet are the others) -- were holding up as fear has returned to the market is a sign investors feel these tech giants are also somewhat safe.
And that sort of makes sense. What Netflix, Amazon and Facebook all have in common is that they have a clear lead in their respective markets, loyal users and strong revenue and earnings growth to go along with that.
There's no such thing as a truly safe stock.
But investors don't seem to think people are going to suddenly stop binge watching their favorite shows on Netflix, buy fewer groceries from Amazon and not write as many posts on Facebook and Instagram about what they are watching on Netflix and the latest deal they got on kale from Whole Foods because of more political woes in Europe and new China trade war worries.