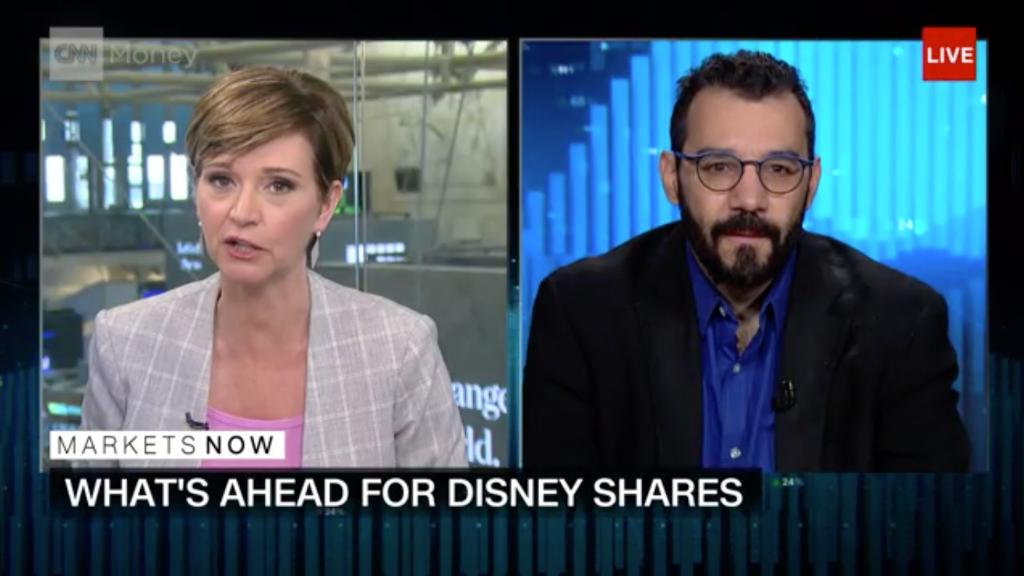 The latest "Star Wars" installment will get another chance to win over audiences this weekend. It's going to need it.
The box office total for "Solo: A Star Wars Story," which tells the back story of the series' Han Solo character, has fallen far short of industry expectations.
The movie was initially projected to pull in $130 million to $150 million stateside over Memorial Day weekend, but its final domestic total was only $103 million, according to the website Box Office Mojo. Its international total — $65 million — was even weaker.
While a haul like that would be welcome news for many films, it's troubling for such a storied franchise. "Solo" also cost a widely reported $250 million to make, not counting marketing and distribution, which means it still has a long way to go before it can recover its costs.
"I think that break even number is going to be very difficult," said Jeff Bock, senior box office analyst at Exhibitor Relations.
Bock said the movie will be hurt by the lackluster response so far, adding that he expected it to bring in less than $450 million during its entire run. By comparison, the last two "Star Wars" releases raked in more than $1 billion each.
"I really think the majority of the people have already rushed out to see it that are going to see it," he added. "There's nothing that's going to save it at this point, and that's kind of the bottom line for 'Solo.'"
Related: 'Solo: A Star Wars Story' disappoints at the box office
The numbers have invited a lot of speculation over what caused "Solo" to do poorly, and what it could mean for the future of a franchise that Disney is investing in heavily. There are a number of "Star Wars" films and TV shows in development.
Disney (DIS), for its part, has said it is hopeful that the movie will perform well in the coming weeks. There isn't a lot of competition until the new "Jurassic World" movie drops later next month.
Dave Hollis, the company's distribution chief, also recently suggested in an interview with The Hollywood Reporter that competition played a role in the movie's muted performance so far. It opened a week after 21st Century Fox's (FOXA) "Deadpool 2," and about a month after another Disney hit, "Avengers: Infinity War."
"There's a question of frequency, and how many times people will go to the movies," Hollis told The Reporter this week. "Is this too much and too soon for a third time in a five-week period?"
Bock said it's hard to find an opening weekend that would have helped "Solo" do better. It didn't open directly against any big-budget action film. And the holiday schedule later this year is packed with entries from "Harry Potter" and "Transformers."
"There's definitely time and space to go see 'Solo,'" he added.
The timing of the release has drawn scrutiny for other reasons, too. "Solo" debuted five months after the last "Star Wars" film, "The Last Jedi," inviting questions about whether audiences are just too worn out to sit through another one.
Related: Is 'Solo' suffering from 'Star Wars' fatigue?
Bock said that might have been a small factor, but added that franchise fatigue isn't a big issue for Marvel, Disney's other big film series. There have been three major Marvel movies released within the past six months, not to mention several TV shows.
Instead, Bock suggested that the idea of a "Solo" movie itself was the issue.
Prequels starring established characters usually lack drama, because fans know they aren't in much danger. US fans might also have been put off by seeing an iconic character like Han Solo played by a new actor.
"It's hard to bring that love of a character back without Harrison Ford," Bock said, a reference to the actor who originated the part in the 1977 classic. "This is a film that I do not think a majority of 'Star Wars' fans really wanted."
Despite the misfire, Bock said he thinks "Star Wars" — and Disney -— can recover. He pointed to the success of "Rogue One," another spinoff set in the same universe that debuted to much larger numbers both in the US and overseas when it opened a year and a half ago.
That film starred new characters and was much darker in tone than other releases, factors Bock said suggest that audiences are looking for fresher ideas from the franchise.
"There is a universe of possibilities with 'Star Wars,'" he added. "There's a reason they paid $4 billion for the property."