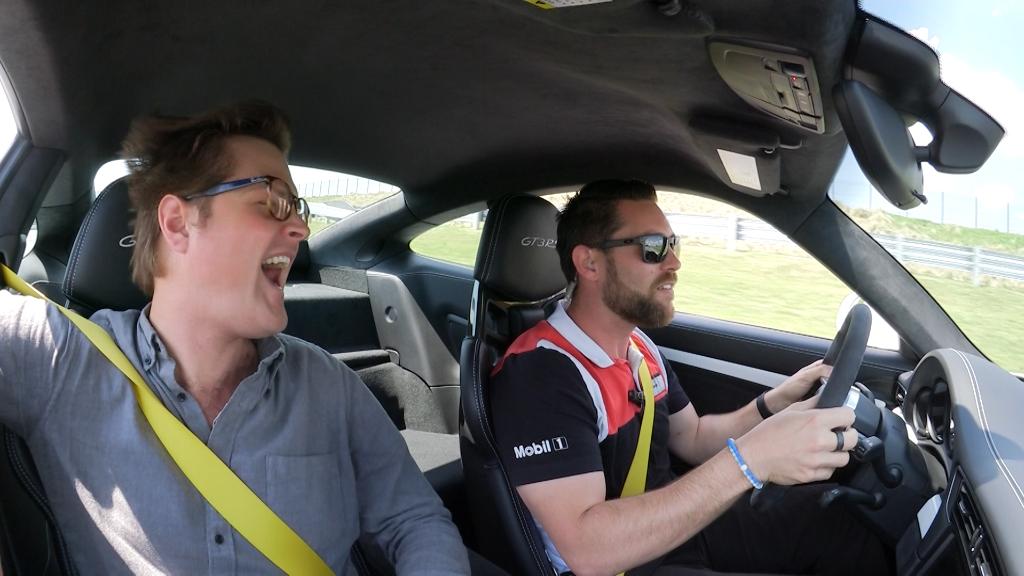 Japan's Softbank is pouring more money into the future of American cars.
Softbank will invest $2.25 billion in General Motors' autonomous vehicle efforts, months after it took a large ownership stake in Uber.
GM announced it is also investing $1.1 billion in the joint effort. CEO Mary Barra said the investment will help GM to launch autonomous vehicles next year, something the automaker had previously announced it was planning.
The self-driving car division of GM getting the investment is a separate company known as GM Cruise. It's the biggest partnership between a tech investment company and an automaker in the effort to develop self-driving cars.
Softbank will own about 20% of a joint venture that has been set up to bring GM's self-driving technology to market. Softbank will invest $900 million now, and the additional $1.35 billion when GM's autonomous vehicles are ready for commercial deployment.
GM (GM) stock was up more than 10% in midday trading on Thursday's announcement. If it maintains that gain, it would be the biggest single-day rise for the automaker's shares since the stock started trading again in 2010 following its 2009 bankruptcy.
Related: Distrust in self-driving cars on rise after crashes
Automakers and tech companies have been making a major push to develop the technology needed to bring self-driving cars to market. While many cars now on the market have features of self-driving vehicles, fully self-driving cars have been limited to test vehicles to this point.
GM Cruise's new relationship with Softbank also provides the potential for partnerships with other companies, such as Uber, in markets like Asia.
"I would expect Softbank may become the conduit to both feed GM automated vehicles into these other regional [ride-hailing] platforms and to help GM get a foothold into some of these markets with a homegrown [ride-hailing] solution," said Sam Abuelsamid, a transportation analyst with Navigant Research, in an email.
A spokesperson for Uber declined to comment on the deal.
Unlike other potential Softbank partners, GM also has the ability to mass-produce self-driving cars quickly and in large numbers -- something that Michael Ronen, managing partner with Softbank Investment Advisors, said was a major attraction.
GM is already building autonomous versions of the Chevrolet Bolt EV on a production line in Detroit.
Beyond sheer numbers GM also makes a wide range of vehicle types and sizes into which self-driving technology could be used, said Brian Moody, an executive editor with Autotrader.
"Look at the range from a Chevrolet Spark [subcompact] to a Chevy Silverado to a Cadillac Escalade and even the popularity of Buick in China, he said.
Ford has invested heavily in a company called Argo AI that is also working on the development of autonomous cars.
Meanwhile, Waymo, the self-driving car division of Google parent company, Alphabet (GOOGL), announced it was strengthening its relationship with Fiat Chrysler (FCAU). Waymo already uses about 600 Chrysler Pacifica plug-in hybrid vehicles to test its autonomous driving equipment.
On Thursday morning, Waymo announced it would use up to an additional 62,000 Pacifica vans in its fleet. Waymo plans to begin offering a driverless ride-hailing service in Phoenix later this year.
The companies are also "beginning discussions," according to Waymo, about FCA possibly using Waymo's technology for a vehicle that would be available to retail car buyers.