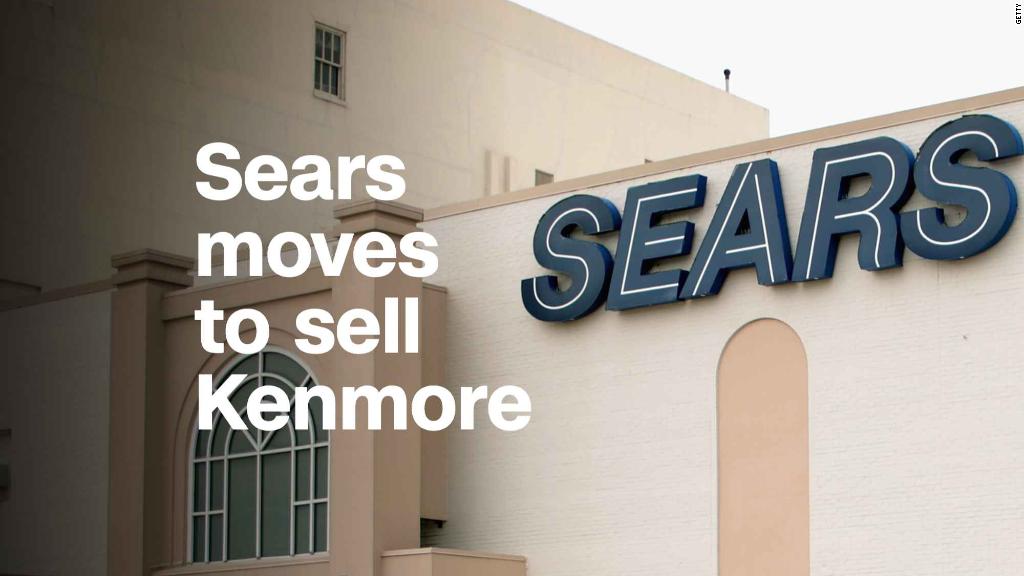 Sears will close at least 63 more stores as sales plunge and losses mount.
The list of store closings was announced Thursday. Sears said it identified 100 non-profitable Sears and Kmart stores and picked 63 for closure "in the near future."
The company closed nearly 400 stores during the past 12 months, and now has a total of 894 left, including the 63 slated for closure. The two chains had a total of 3,500 US stores between them when they merged in 2005.
The company initially announced plans Thursday to close 72 stores, but pulled back slightly and released a list of only 63 stores slated for closing - 48 Sears stores and 15 Kmart stores, spread across 29 states. The company said the nine additional stores that it initially planned to announce would close will be evaluated further.
Related: Sears lists the 63 stores it's closing
Sears said overall revenue fell 31% in the three months ending May 5. While most of that decline was due to previous store closings, sales fell 12% at the stores that remained open.
The lower sales resulted in a $424 million loss for Sears Holdings (SHLD), the holding company that owns by Sears and Kmart. The company has lost more than $11.2 billion since 2010, its last profitable year.
Sears is looking to sell its Kenmore appliance brand in an effort to raise cash, after selling off its Craftsman tool brand a year ago.
Shares of Sears tumbled another 13% on the results in afternoon trading.