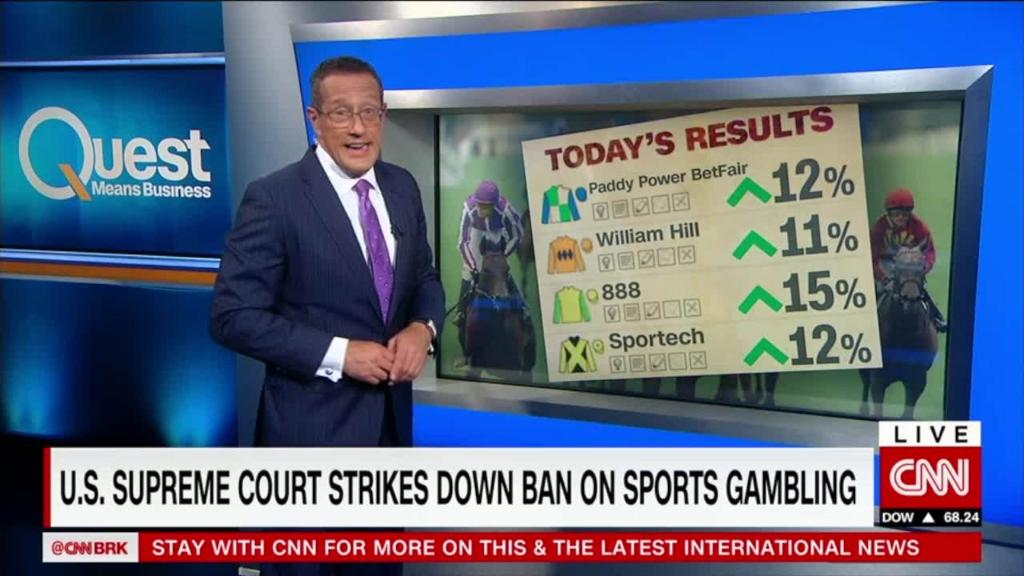 Delaware isn't wasting time welcoming sports betting.
Governor John Carney announced that the state would launch a "full-scale sports gaming operation" on Tuesday at its three casinos.
In May, the Supreme Court overturned a federal law that banned sports gambling everywhere except Nevada. That decision lets states decide whether to allow sports betting. Delaware will be the first state to take that step since the Supreme Court's ruling.
SportsPick, Delaware's sports gaming product, will go live at 1:30 p.m. ET in the state's three casinos: Dover Downs Hotel & Casino, Delaware Park and Harrington Raceway & Casino.
Bettors will be able to wager on single games for pro baseball, football, hockey, basketball, soccer, golf and auto racing.
The Delaware Lottery has published an online guide to help users and Carney said he's hopeful this will bring more visitors to the state.
Related: When can I legally bet on sports?
Lawmakers in New Jersey are attempting to pass a bill by next week that would allow the state to regulate and tax the sports betting industry.
And other states may be close behind.
The Pennsylvania Gaming Control Board announced Wednesday that casinos could start submitting applications for the right to have sports betting.
And four other states, New York, West Virginia, Mississippi and Connecticut, have laws that allowed casinos to take sports bets once the federal law was struck down. Nothing official has been announced in those states yet.