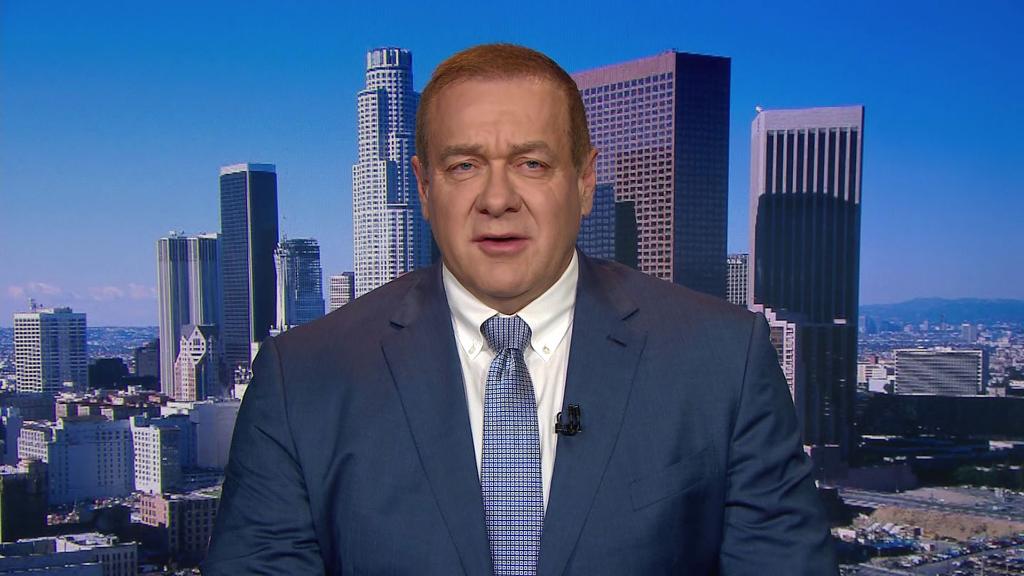 President Donald Trump thinks there are too many German cars in America. Thing is, German automakers make a major contribution to parts of the US economy.
German magazine WirtschaftsWoche reported Thursday that Trump told French President Emmanuel Macron he wanted to exclude premium German automakers from the American market and prevent Mercedes models from rolling down New York's Fifth Avenue.
A White House official pushed back on the article, saying "the report claiming that President Trump is preparing to block German luxury carmakers is not only fabricated and based on zero facts, it's simply not true."
A diplomatic source told CNN that Trump spent about 15 minutes of his hour-long meeting with Macron last month on the topic of German trade and complained about there being too many German cars on American roads.
Last month, CNN reported that Trump took up the issue of German imports directly with German Chancellor Angela Merkel. During a meeting in Washington, he accused Merkel of being "so protectionist" in her trade policies, and again raised the issue of German automobiles in the United States. Merkel explained that if she lowered barriers for US cars entering Germany, she would have to do the same for other countries.
Trump has also in the past proposed a 35% import tax on German cars.
Related: Trump is starting a global trade war
But plans to target German automakers could be costly and potentially harmful to the American economy, according to experts.
Mercedes, which is owned by Daimler (DDAIF), BMW and Volkswagen (VLKAF) have major manufacturing plants in the United States that employ thousands of American workers.
The largest BMW assembly plant in the world is located in Spartanburg, South Carolina. It makes the BMW X3, X4, X5 and X6 SUVs. Last year, it produced a record of more than 400,000 vehicles — 70% of which were exported to other countries.
Volkswagen (VLKAF) has a large factory in Chattanooga, Tennessee, where it makes the Passat sedan and the Atlas large SUV. In Tuscaloosa County, Alabama, Mercedes makes 300,000 cars and SUVs, 60% of which are exported.
Together, the VW, Porsche, Daimler and BMW plants directly employ nearly 50,000 people in the United States. That number does not include the people employed by suppliers to their factories and dealership and service centers.
"To make a clear cut distinction between what is an American car and what is a German car is in my opinion nonsense," said Jacob Kirkegaard, a European trade expert with the Peterson Institute for International Economics.
If Trump wants American automakers to sell more cars across the Atlantic, slapping tariffs on German cars wouldn't help get that done, experts say. And the European Union would almost certainly respond with tariffs on US autos.
Kirkegaard said putting hefty tariffs on any part of the car industry could lead to price hikes.
"This is an industry that produces an end product and therefore has a very, very long supply chain," Kirkegaard said. "The imposition of tariffs on the car industry therefore would severely disrupt those supply chains."
Trump would also likely have to pull out of NAFTA, the trade deal between the United States, Mexico and Canada, to prevent automakers from building vehicles in Mexico and shipping them into the states.
"He can do this," Kirkegaard said. "But I would suspect the political costs of doing so would be dramatic" — much more dramatic than the blowback Trump will see from his steel and aluminum tariffs.
Related: Trump hits allies with metal tariffs; Mexico, EU and Canada vow to retaliate
US Commerce Secretary Wilbur Ross said earlier this month that he would launch an investigation into whether automobile imports are hurting US national security.
The type of investigation, known as Section 232, is the same approach the Trump administration used to justify its new steel and aluminum imports.
Germany has touted investments made by its companies in the United States, and their role as major job creators.
"There are about 750,000 jobs created by German companies in the USA," Merkel said last year.
On Thursday, Volkswagen said in a statement that the Trump administration's decision to impose sanctions on steel and aluminum from the European Union would not help anyone in the long run.
"We fear that this will be the beginning of a negative development of measures and countermeasures, at the end of which there will be no winner," the company said in a statement.
"The car industry is based on long term investment, product and production cycles and therefore depends on reliable international conditions," Volkswagen said.
— Elise Labott and Peter Valdes-Dapena contributed to this report.