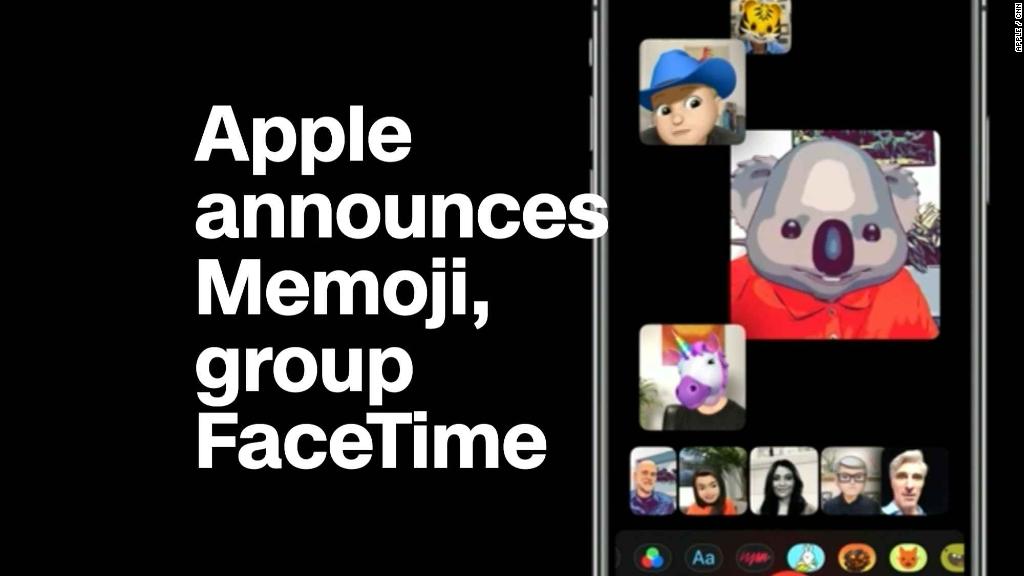 It's that time of year when Apple teases new bells and whistles coming to its devices.
CEO Tim Cook took the stage in San Jose, California, on Monday at its annual World Wide Developers Conference (WWDC) to preview new software features for the iPhone, iPad, Mac and Apple Watch.
The company announced its next-generation mobile software iOS 12 is packed with performance improvements, quirky features like an animated version of you and a tool to help combat your tech addiction.
Here's a closer look at the new software:
Tech addiction tool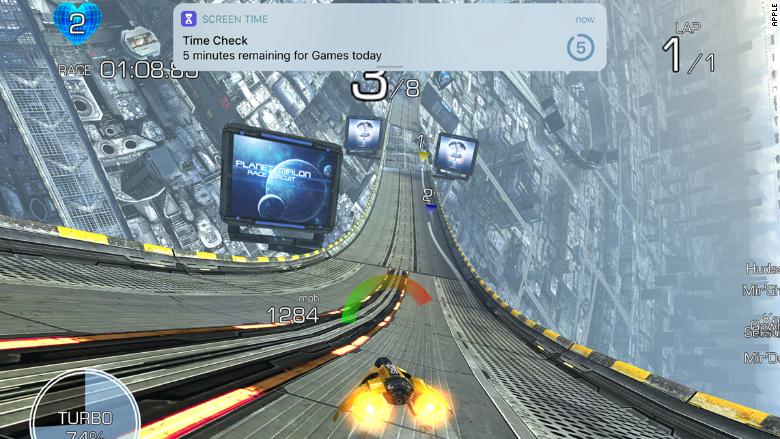 Apple is adding tools to help its customers use their phones less, a direct response to criticisms it received earlier this year from shareholders worried about phone addiction. A new activity report will track how much time you're spending on your mobile device and how you're spending it via a daily breakdown.
Apple is also adding a page for users to see apps are sending you the most notifications.
"You can make decisions about how much time you'd like to spend with your device each day," Apple's Craig Federighi told developers.
Related: What to expect at Monday's Apple event
If you need a little help making those kind of decisions, a new setting called App Limits acts as your iPhone babysitter. If an app is sucking up too much of your time, you can set your own limit, such as one hour a day for Instagram. You'll get a 5 min warning when you're almost out of time (and a button if you'd like to extend your time, of course).
Parents have extra controls and can give their kids time allowances. They can also schedule "downtime" for kids to prevent them from checking their devices at bedtime.
The features came several months after major shareholders wrote a letter to Apple asking the company to add more parental controls and to study the impact of excessive iPhone usage on mental health.
Memoji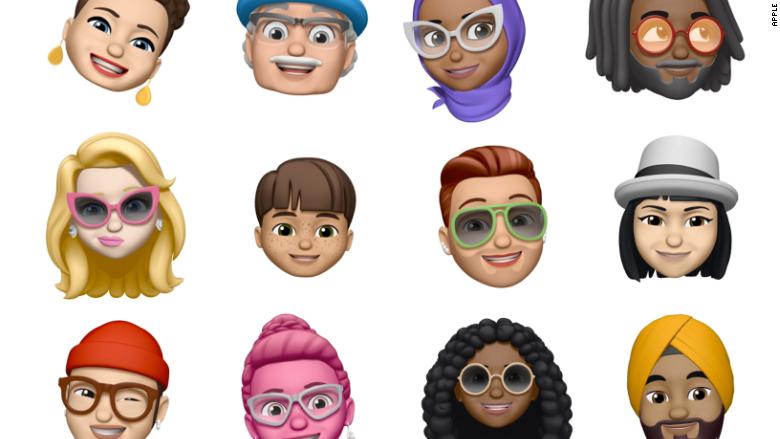 Tigers, koalas, and T-rexes, oh my! Apple is adding new animals (and a ghost) to the Animoji feature, which is only available to iPhone X users. It's also adding tongue detection, so the animals mimic your own tongue movements.
But the biggest emoji news is a new option to create an Animoji that looks just like you. Called a Memoji, the feature lets you create a cartoon version of yourself. Users can select skin color, freckles, hairstyle, head shape, eye wear and more. The software will then recreate your head and face movements just like the other Animojis in Messages.
Group FaceTime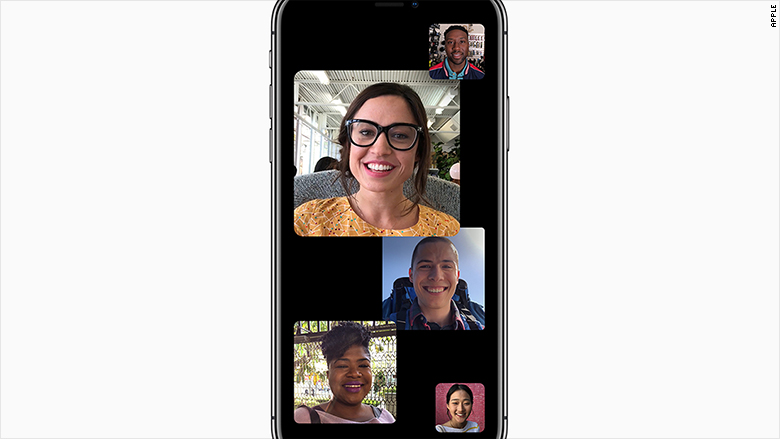 FaceTime will soon be able to support video chats with up to 32 people. If you're in an unwieldly group chat, you can start a FaceTime directly from Messages so you can argue with family members over video.
Meanwhile, the camera in Messages is getting new effects, including filters, shapes and stickers. Texting is more fun in iOS 12, too. But perhaps not as fun as 32 people trying to talk over each other at once.
Augmented reality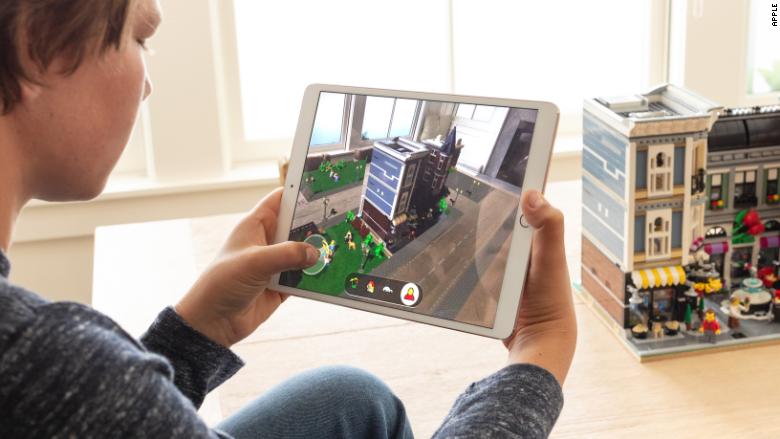 iOS 12 also focuses on augmented reality. Apple also showed off a new AR tool, Measure, that turns your phone into an $800 ruler. It also highlighted how some developers, such as Lego, are incorporating the trendy technology into apps. (Lego app users will soon be able to hold an iOS device over certain Lego sets to play a multiplayer games).
The operating systems themselves won't be available to the general public until the Fall, but Apple announced an earlier public beta program for eager iPhone, iPad and Mac users. But it's not a full picture of what will eventually come to your devices. The company saves a few surprises for its September press event when it also announces new iPhones.
Mojave
Apple's next macOS will be named Mojave, after the desert in California. It adds a dark mode, which makes backgrounds black and grey instead of white. Dark mode will be optimal for viewing your computer in a dark room or at night, but it can also be useful for editing photos or other creative projects.
For messy desktops, there's a new option called Desktop Stacks, which sorts the random files on your desktop into piles by categories, such as file type, date or tag. But it's still all there -- it's a bit like throwing your papers into a pile, rather than getting rid of things you don't need.
Apple is bringing some classic iOS apps to its desktop, including News, Voice Memos, Stocks and Home. The apps' look will be similar to the iPad versions of the apps.
Privacy
Apple announced some new privacy and anti-tracking features coming to its Safari browser. Federighi got in a tiny dig at Facebook at the same time.
Comment fields and like and share buttons are now turned off by default in Safari. Apple said the tools are used to track people across different sites to serve them ads. In an on-stage demo, Apple showed an image of a browser blocking "Facebook.com" from using cookies and website data while you browse the web.
"This year, we're shutting that down," he said about the commend fields and share buttons.
Apple TV
You'll no longer need to log with a cable account over and over again to access content via Apple TV. A new zero sign-on feature will detect if you're on your cable provider's broadband and automatically sign you in to apps that require a cable subscription.
watchOS updates
Apple Watch users will have more workout options, such as activity competitions and automatic workout detection, and new watchface designs. The company demoed a handful of new watch apps by having an employee workout live on stage.
Meanwhile, a fun new feature called Walki-Talkie lets you communicate with other people who are also using Apple Watches over voice. The Apple Podcast app is also coming to the Apple Watch.
App Store
Federighi nixed rumors that the iOS and Mac App Stores would merge. But the Mac App store is getting a makeover with more editorial content to look more like its iOS sibling
Apple is also adding some developer tools to help make it easier to bring iOS apps to the Mac.