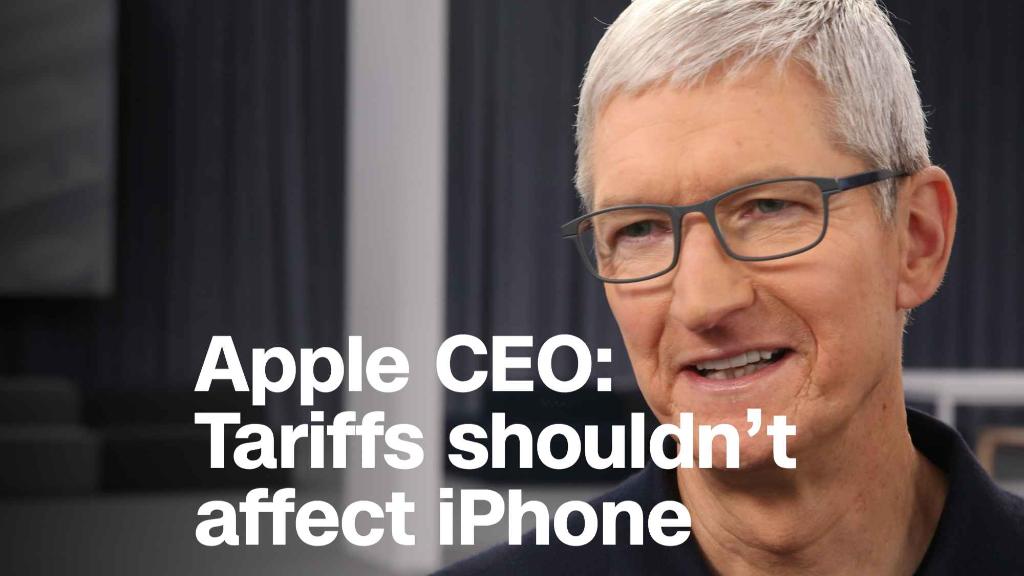 Tim Cook doesn't think tariffs are going to make your iPhone more expensive.
The Apple (AAPL) CEO said Monday he didn't expect a full-blown trade war to break out and dismissed the notion that the company's flagship device would be subject to tariffs.
"I don't think the iPhone will get a tariff on it," Cook told CNN's Laurie Segall in an exclusive TV interview.
Cook, who visited President Donald Trump to discuss trade in April, also said he was "very optimistic" that the United States would not escalate its trade fight with other countries, adding that "no one will win from that."
"That's going to be a lose-lose, and when the facts are so clear like that, I believe both parties will see that," he added.
The Apple (AAPL) CEO's remarks come as the United States stokes trade tensions on multiple fronts.
Related: Tim Cook: I don't see politics in my future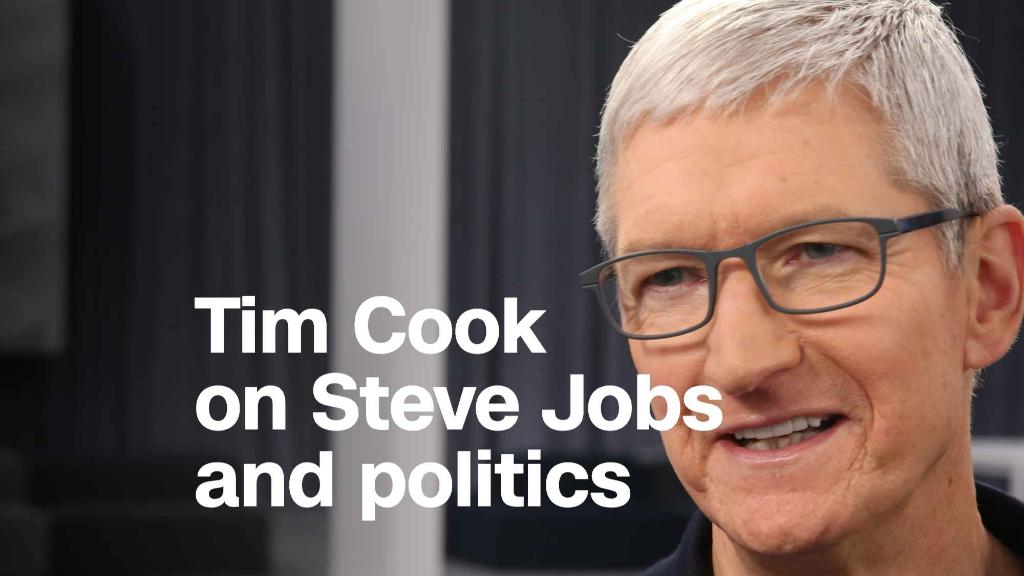 Early last week, the Trump administration said it will move forward with $50 billion worth of tariffs on Chinese goods as punishment for intellectual property theft. China has pledged to retaliate with $50 billion in tariffs of its own on items like cars, planes and soybeans.
And on Friday, the administration imposed tariffs on steel and aluminum imports from Canada, Mexico and the European Union.
So far, countries have not threatened duties on Apple's smartphone directly. And since the iPhone is imported to America as a finished product, Apple does not have to worry about US tariffs on many Chinese components, according to Virginia Howard, a supply chain analyst at Gartner.
As a master of supply chain management, Apple can likely absorb any temporary disruptions, Howard said.
"They've got the money, they've got the research and they've got the partners," she said. "I suspect Apple is in a fairly good position to recover."
Related: Tim Cook reveals his tech habits: I use my phone too much
However, an escalating trade war could still affect the tech giant, which considers China a vital market.
Apple competes in China against phone makers like Samsung, Huawei, Xiaomi, Oppo and Vivo. Any effort by the Chinese government to curb iPhone sales amid a trade fight could cause the company to lose momentum.
"There are a lot of manufacturers that are head-on-head competition in that market," Howard said.