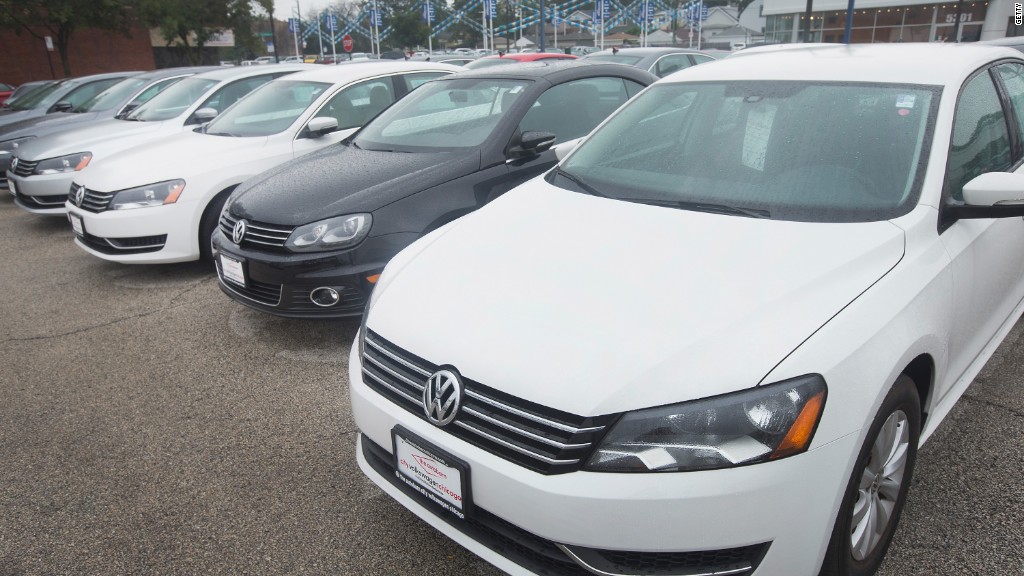 Volkswagen has reinstated its chief lobbyist following an investigation into tests that exposed monkeys to diesel fumes.
Thomas Steg, the German automaker's head of external relations and sustainability, had been suspended in January following revelations that Volkswagen co-financed a 2014 study in which caged monkeys were forced to inhale exhaust from a diesel car.
Volkswagen said Wednesday that it had not uncovered any legal wrongdoing as part of its review.
The lobbyist, who will be reinstated immediately, acknowledged in a statement issued by the company that he could have done more to stop the tests.
"I have asked myself whether I could not have taken further action back in spring 2013 to prevent the test ... I deeply regret I did not act differently at the time and apologize for that," Steg said.
Related: Monkeys were used to test diesel fumes, German carmakers say
The study was commissioned by the European Research Group on Environment and Health in the Transport Sector (EUGT), an institute established by Volkswagen (VLKAF), BMW (BAMXF) and Daimler (DDAIF), the owner of Mercedes, and parts supplier Bosch.
Tests were conducted by the Lovelace Respiratory Research Institute, which is based in Albuquerque, New Mexico. Volkswagen said the project was "not completed or published" before the EUGT was dissolved in June 2017.
The study was part of an attempt to prove that new diesel engines were cleaner than their predecessors. The test vehicle was rigged to reduce emissions, part of a much bigger scandal that would later cost Volkswagen tens of billions.
The automaker pledged on Wednesday to never again use animals for testing, unless there was a legal requirement to do so.
"Volkswagen emphatically rejects tests on animals. Animal testing in matters relating to transport and mobility is unnecessary and unacceptable unless required by law," the company said in a statement.
Volkswagen said a review of all tests, study and research projects would conclude in the second half of 2018.