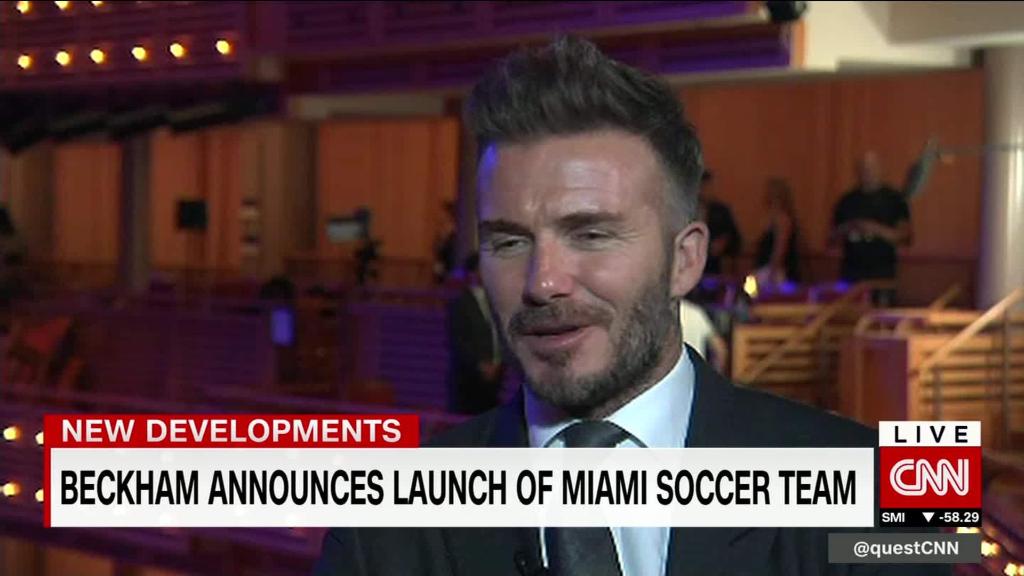 The English Premier League is joining the tech revolution.
Amazon (AMZN) has inked a deal to broadcast 20 Premier League soccer matches a year in the United Kingdom starting in 2019, the company announced on Thursday.
It's the first time a digital streaming provider has won the rights to show Premier League matches in the United Kingdom.
The structure of the deal is also a first: Amazon Prime Video subscribers will be able to binge on 10 matches played in early December, and another 10 over a long holiday weekend, at no additional cost.
Traditionally, only a handful of matches are shown each weekend to encourage fan attendance.
"Prime members will be able to watch every team, every game, so no matter which Premier League team you support, you're guaranteed to see them play live on Prime Video," said Jay Marine, the vice president of Prime Video in Europe.
The financial terms of the Amazon deal were not disclosed. It will run for three seasons.
The Premier League is the richest in Europe, according to a report published this week by Deloitte. The league generated revenues of £4.5 billion ($6 billion) in the 2016-2017 season, according to the report.
Sky Sports (SKYAY) and BT Sport (BT) won the rights earlier this year to broadcast most Premier League matches starting in 2019. They paid a combined £4.5 billion ($6 billion).
The rights are highly sought after, and they are one reason that 21st Century Fox (FOX), Disney (DIS) and Comcast (CMCSA) all want to acquire Sky.
Related: Premier League revenues hit record high $6.4 billion
For Amazon, the deal is the latest example of its expansion into the world of live sports broadcasting.
The company has partnered with the NFL to livestream "Thursday Night Football" during the 2017-2018 season. The one-year deal included 10 games and cost Amazon $50 million.
This year's Wimbledon tennis championships and US Open Tennis will also be available on demand on Amazon Prime in the United Kingdom, the company said.