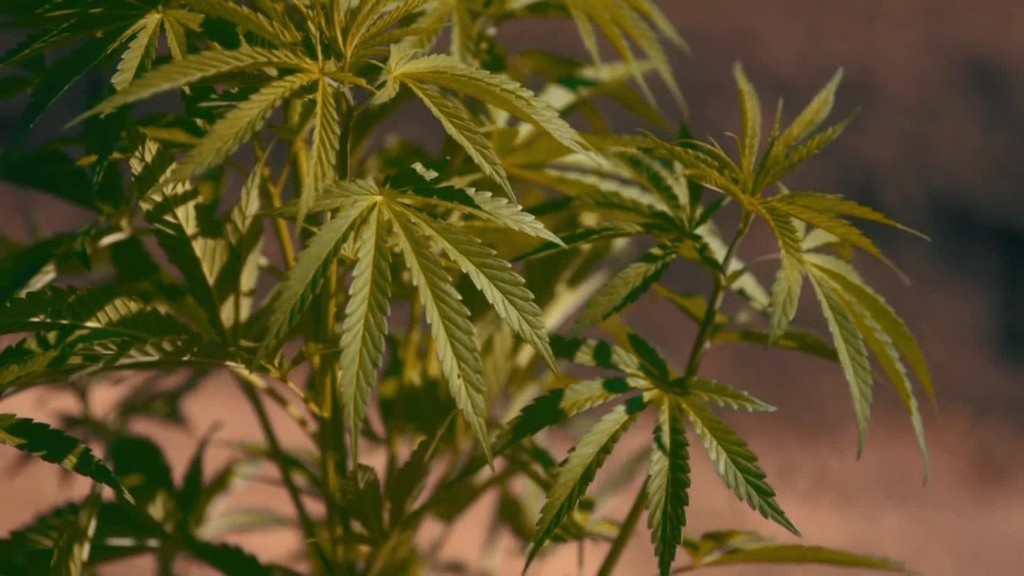 Legalizing recreational marijuana in Canada could spark an industry worth more than $4 billion.
That's the assessment of Deloitte, which estimates in a new report that a legal cannabis industry in Canada would generate recreational sales of up to $4.3 billion in its first year.
Legal cannabis could soon be a reality in Canada. The Senate is expected to vote on Bill C-45, a measure that would legalize the recreational use of marijuana for those over the age of 18, as early as Thursday.
Under the legislation, adults would be permitted to purchase up to 30 grams from distributors that have been licensed by the federal government.
Some health care professionals in the country have said they fear the consequences of legal marijuana. But Prime Minister Justin Trudeau has been supportive of the measure, arguing that it would make it harder for young people to access the drug.
"We are very much focused on the control and legalization of marijuana, because the current system is not working," Trudeau said in May.
"The decisions and the ways we have chosen to move forward on this issue are based on months if not years of consultations with experts ... looking at the best way to ensure that we are eliminating the criminal elements from the sale of marijuana," he added.
Related: The U.S. legal marijuana industry is booming
If the legislation becomes law, Canada would be the first G7 country to legalize the drug.
Estimates of the industry's potential size vary. Canadian Imperial Bank of Commerce estimates the legal market could approach 6.5 billion Canadian dollars ($5 billion) by 2020, while New Frontier Data projects the market will reach 9.2 billion Canadian dollars ($7 billion) by 2025.
Deloitte said that total cannabis spend could surge by as much as 58%, partly because users will be prepared to pay a premium for legal access to the drug.
Regular marijuana consumers will increase purchases by up to 22% under the new law, the consultancy estimated.
In terms of tax, Canadian Finance Minister Bill Morneau laid out plans in his 2018 budget for recreational marijuana to be taxed at $1 per gram or 10% of the total purchase, whichever is higher.
Experts expect alcohol sales to decline as some consumers turn to legal weed.
"Given that sales of cannabis are likely to cut into those of beer, spirits, wine, and even tobacco, it's important that governments ascertain the ultimate impact of legalization on so-called sin tax revenues," Deloitte said in its report.
Nine US states and the District of Columbia now allow for recreational marijuana use, and 30 allow for medical use.
The emerging US industry took in nearly $9 billion in sales in 2017, according BDS Analytics, which tracks the cannabis industry. Sales are equivalent to the entire snack bar industry, or to annual revenue from Pampers diapers.